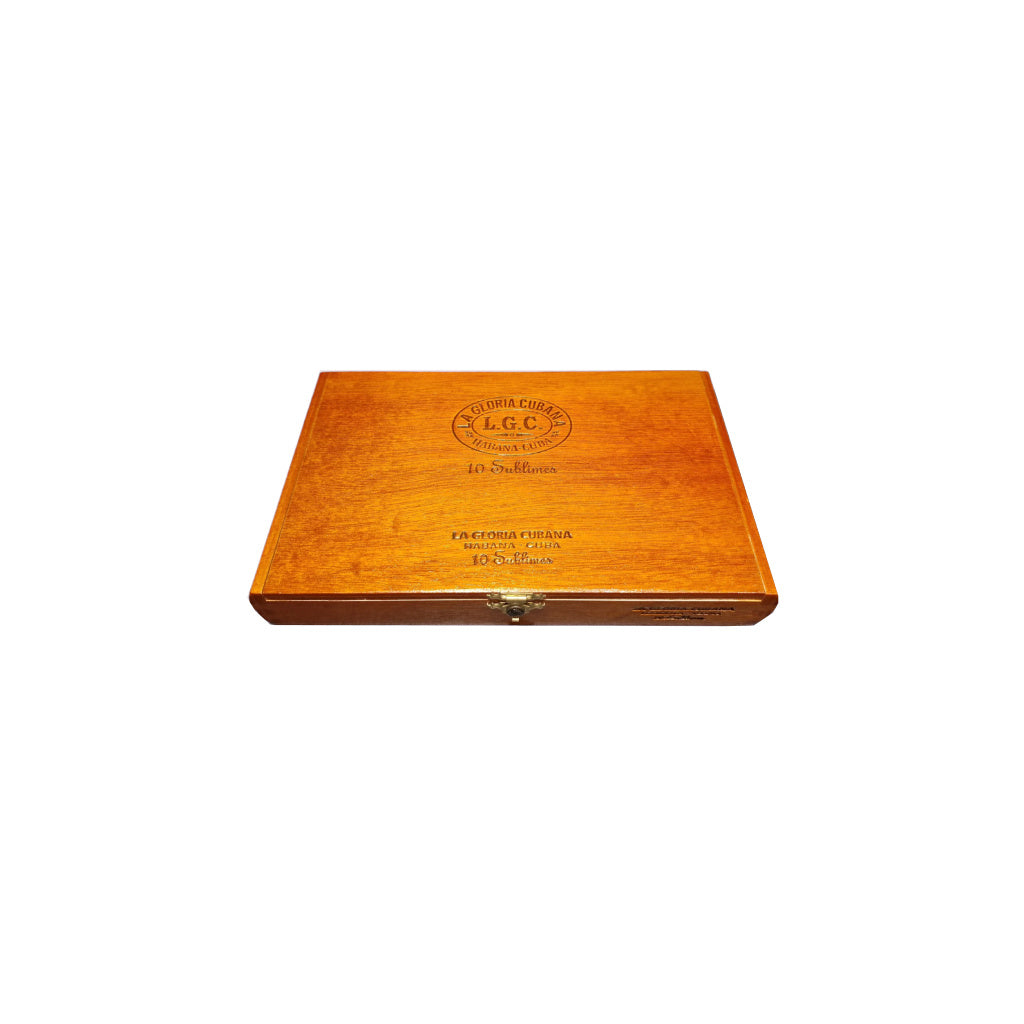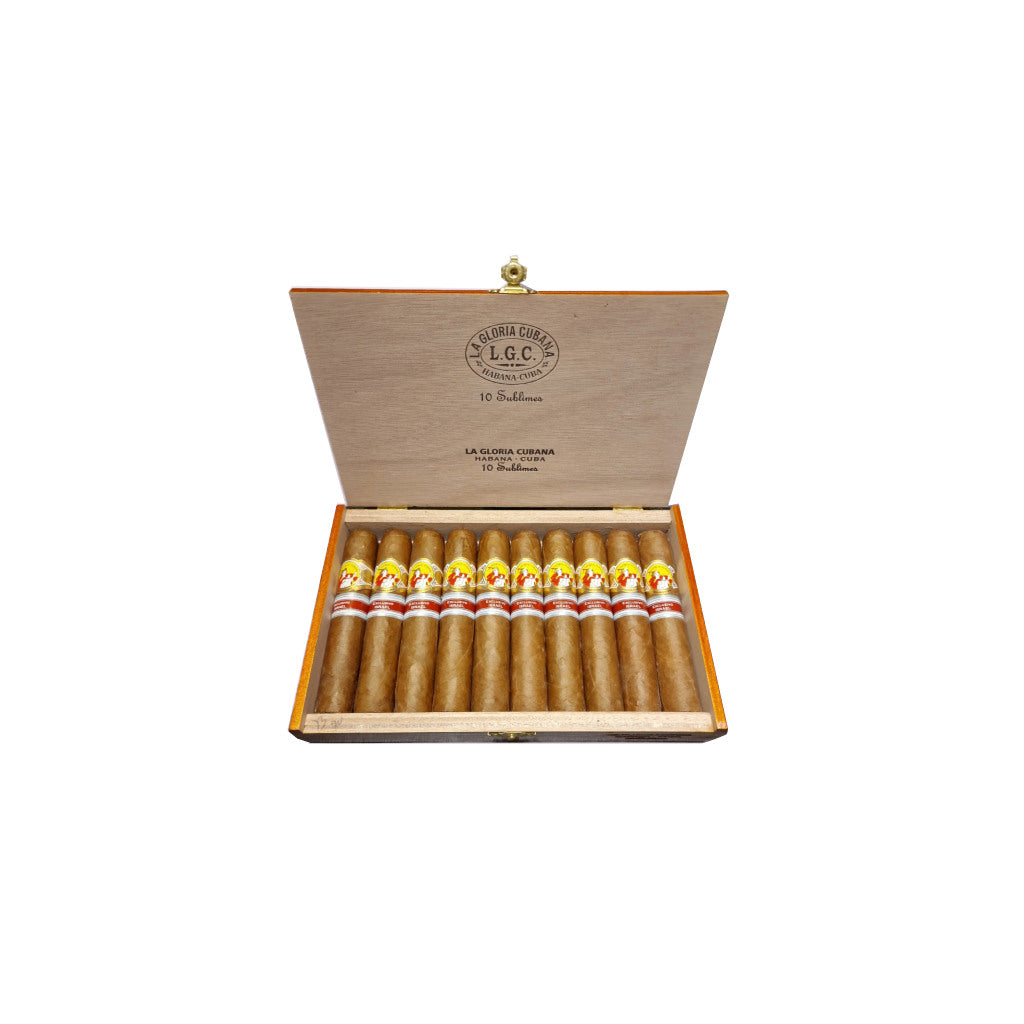 Sublimes Regional Edition Israel

LA GLORIA CUBANA SUBLIMES - Edición Regional Israel 2021
Product Overview: Dive into the world of exquisite Cuban craftsmanship with the LA GLORIA CUBANA SUBLIMES - Edición Regional Israel 2021. This cigar, a symbol of tradition and luxury, encapsulates the rich history and expertise of the La Gloria Cubana lineage. As a special release from 2021, it stands as a beacon for cigar enthusiasts and collectors.
Dimensions: 120 mm by 54 ring gauge.
Key Features:
Israel's Exclusive Treasure: Specifically curated for the Israeli market.
Limited Edition Rarity: Production capped at 6,000 boxes in 2020.
Pristine Vuelta Abajo Tobacco: Sourced from the legendary Vuelta Abajo region in Pinar del Río.
Creamy Puros Experience: A harmonious blend of flavors.
Why "LA GLORIA CUBANA SUBLIMES - Edición Regional Israel 2021"? For the aficionado who seeks more than just a smoke. This cigar offers a journey through the annals of Cuban cigar heritage, intertwined with the exclusivity of a regional edition. Its limited availability and unmatched quality make it a must-have.
Conclusion: The LA GLORIA CUBANA SUBLIMES - Edición Regional Israel 2021 is a narrative of tradition, luxury, and exclusivity that every aficionado would want to be a part of.
Tags: LAGLORIACUBANASUBLIMES, EdiciónRegionalIsrael2021, PremiumCubanCigar, LimitedEdition, VueltaAbajoTobacco,

Founded in 1885, La Gloria Cubana  is a little known jewel amongst Habano brands; its name alone clearly defines its origin. During its more than 100 years of history, La Gloria Cubana has always attracted a circle of loyal fans, who are traditionally among the most knowledgeable smokers. During the 90's cigar-smoking revival, famous blender Ernesto Perez Carrillo re-edited the collection and made the brand one of the best-selling for full-bodied cigars. The brand is characterized by its elegant presentation, especially in the Medaille d'Or Series. All the vitolas are "Tripa Larga, Totalmente a Mano – long filler, totally hand made". The blend, made from filler and binder tobaccos grown in the Vuelta Abajo region, is classified as medium and offers well-balanced nuances of taste and aroma.