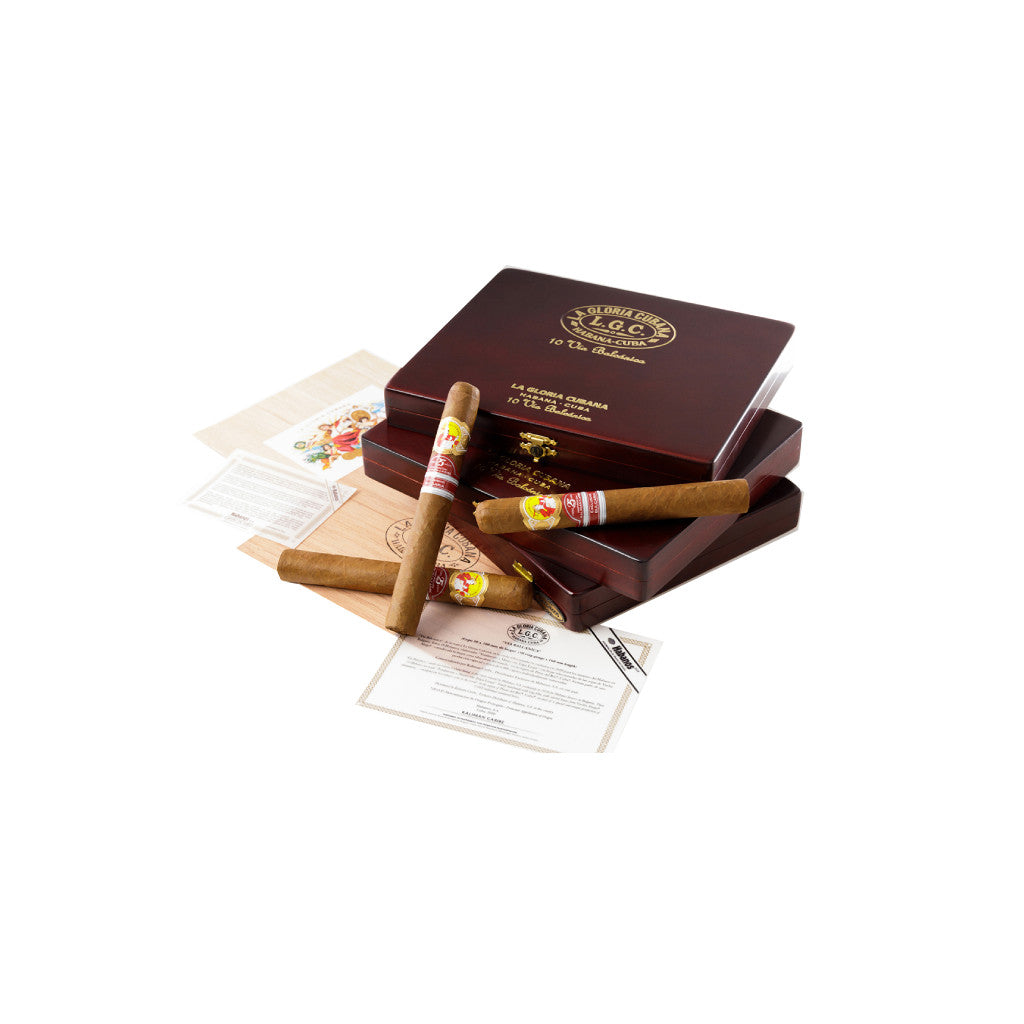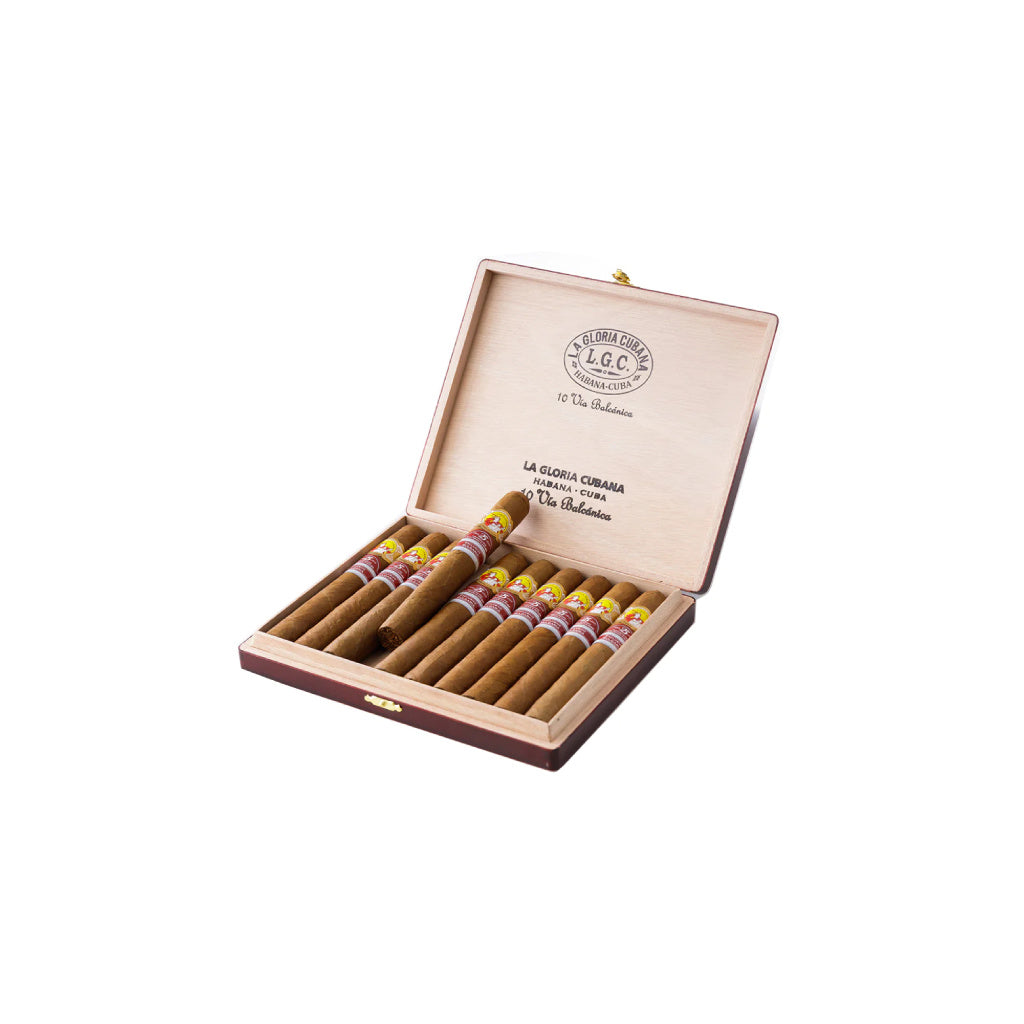 VIA BALCANICA - REGIONAL BULGARIA

La Gloria Cubana Vía Balcánica: Bulgaria's 2020 Regional Edition Masterpiece
Product Overview: Embark on a sensory journey with the La Gloria Cubana Vía Balcánica. This exclusive Cuban cigar, crafted as Bulgaria's 2020 Edición Regional, is not merely a smoke but a celebration. It honors the rich legacy of the La Gloria Cubana brand and commemorates the 25th anniversary of Kaliman Caribe Ltd., the esteemed distributor of Habanos in Bulgaria.
Dimensions: Magnum 50 vitola, measuring approximately 160 mm by 50 ring gauge.
Key Features:
• Edición Regional Distinction: A part of the exclusive Edición Regional releases, making it a coveted piece for collectors.
• Historical Tribute: A nod to the storied legacy of the La Gloria Cubana brand and the milestones of Kaliman Caribe Ltd.
• Craftsmanship Par Excellence: Each cigar is meticulously hand-rolled, ensuring a rich and satisfying experience.
• Signature Presentation: Elegantly packaged, mirroring the grandeur of the La Gloria Cubana brand and the importance of this regional edition.
Why La Gloria Cubana Vía Balcánica?
• A Blend of Legacy and Craft: The Magnum 50 vitola offers aficionados a taste of history intertwined with masterful craftsmanship.
• Collector's Gem: Beyond its impeccable flavor, the Vía Balcánica stands as a symbol of the artistry and tradition of cigar making.
Conclusion: The La Gloria Cubana Vía Balcánica is not just a cigar; it's a narrative of tradition, luxury, and the enduring relationship between a brand and its patrons. A narrative every aficionado would cherish.
Tags: La Gloria Cubana, Vía Balcánica, Edición Regional, Bulgaria 2020, Magnum 50 Vitola, Kaliman Caribe Ltd., 25th anniversary, Cuban cigar craftsmanship, Regional Edition band for Bulgaria.
Founded in 1885, La Gloria Cubana  is a little known jewel amongst Habano brands; its name alone clearly defines its origin. During its more than 100 years of history, La Gloria Cubana has always attracted a circle of loyal fans, who are traditionally among the most knowledgeable smokers. During the 90's cigar-smoking revival, famous blender Ernesto Perez Carrillo re-edited the collection and made the brand one of the best-selling for full-bodied cigars. The brand is characterized by its elegant presentation, especially in the Medaille d'Or Series. All the vitolas are "Tripa Larga, Totalmente a Mano – long filler, totally hand made". The blend, made from filler and binder tobaccos grown in the Vuelta Abajo region, is classified as medium and offers well-balanced nuances of taste and aroma.