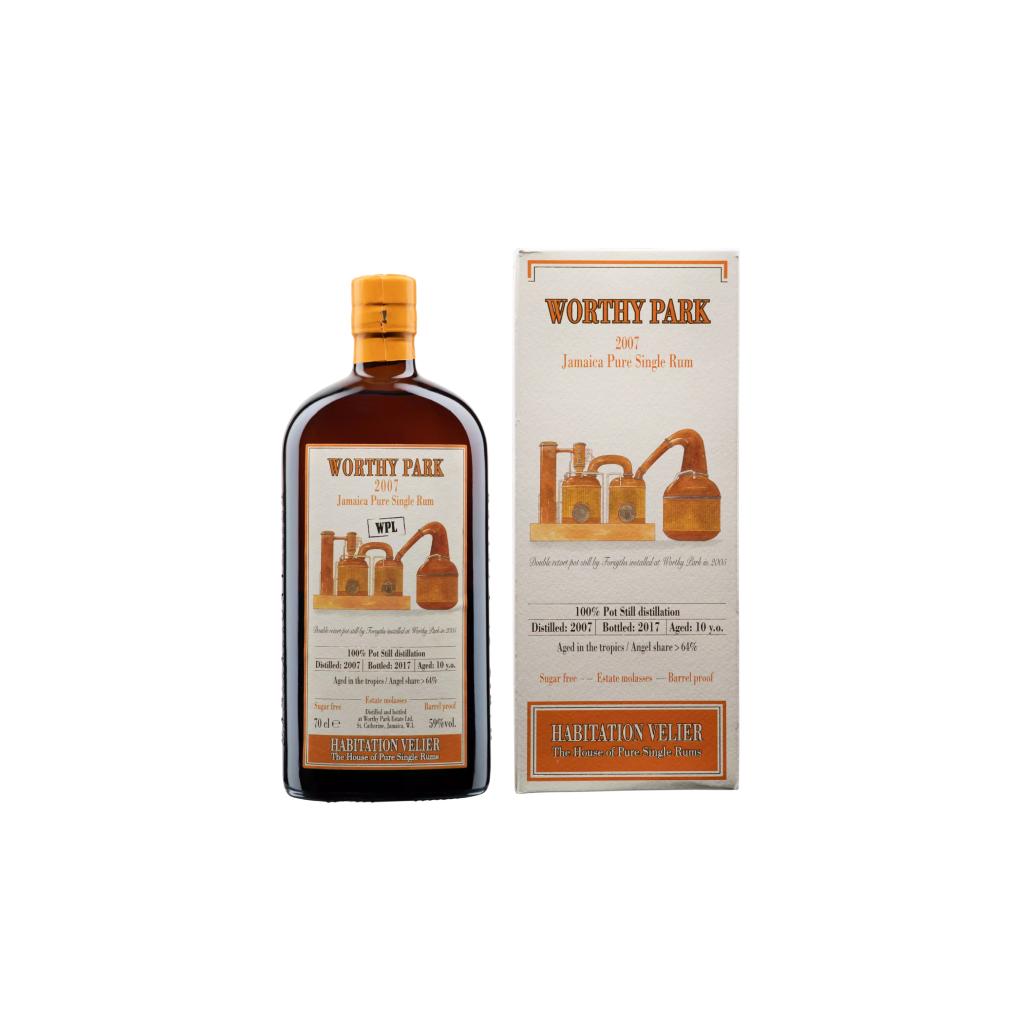 Rum Forsyths Whorty Park - 2007
The Habitation Velier Worthy Park 2007 Rum is a distinctive Jamaican rum produced by the renowned Worthy Park Estate in collaboration with Velier, an independent bottler. This collaboration is unique, deviating from the traditional independent bottling model. Instead of Velier simply buying the rum, they release it jointly with the distillery, emphasizing the close partnership between the two entities.

This particular rum is a 10-year-old pot-distilled spirit, aged in ex-bourbon casks. Distilled in 2007, it was bottled in 2017, marking it as a product of the third distillation since the distillery's reopening in 2005.

Bottled at a cask strength of 59% ABV, the rum was distilled using the Forsyths Double Retort Pot Still. It is presented in the signature Habitation Velier flat flask-like bottle, accompanied by a card sleeve and detailed information about the rum. No frills, just facts. The rum boasts a rich dark/golden brown color with vibrant orange edges.

Though unmistakably a Worthy Park rum, it offers a richer, chocolatey twist compared to other releases. It stands out even among its peers, capturing the essence of Jamaican rum with its unique blend of fruity, funky, and rich flavors.



Disclaimer: This product contains alcohol. Due to shipping regulations, we can only ship this product within Switzerland. Any orders placed for delivery outside of Switzerland will be cancelled and refunded.