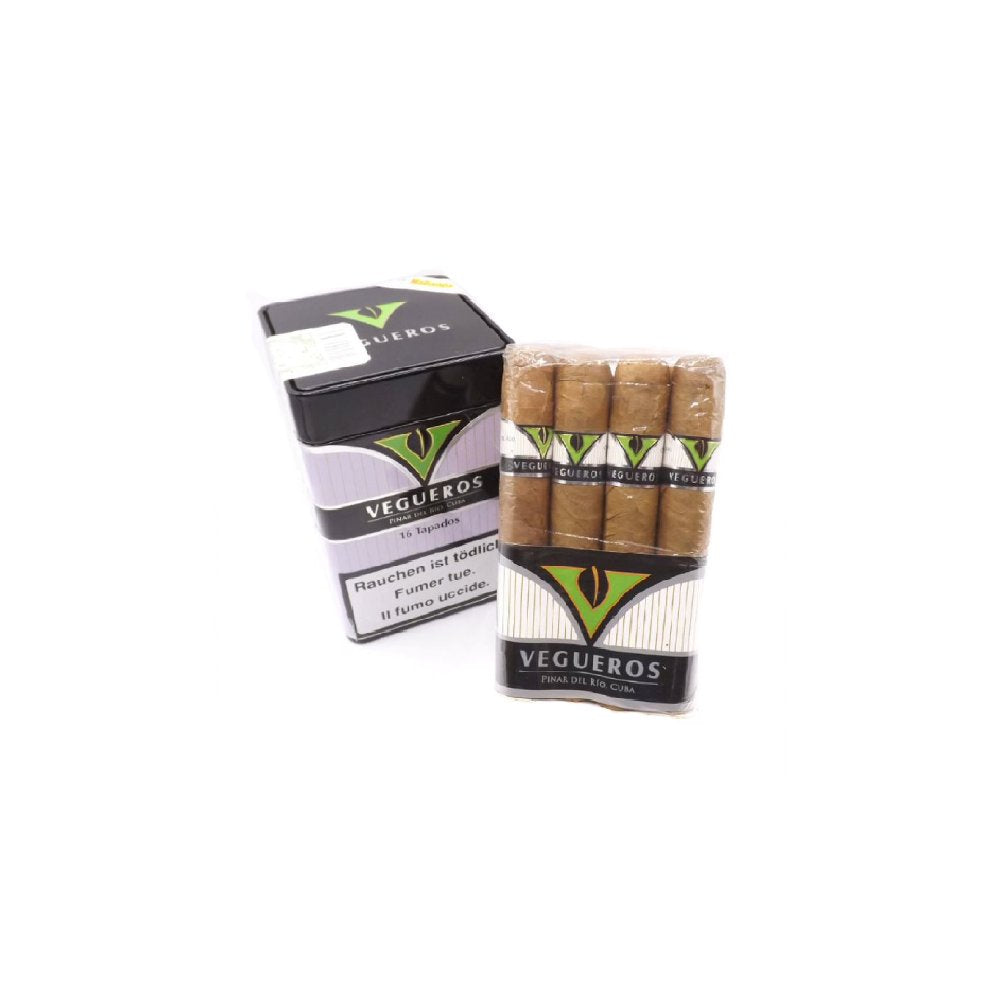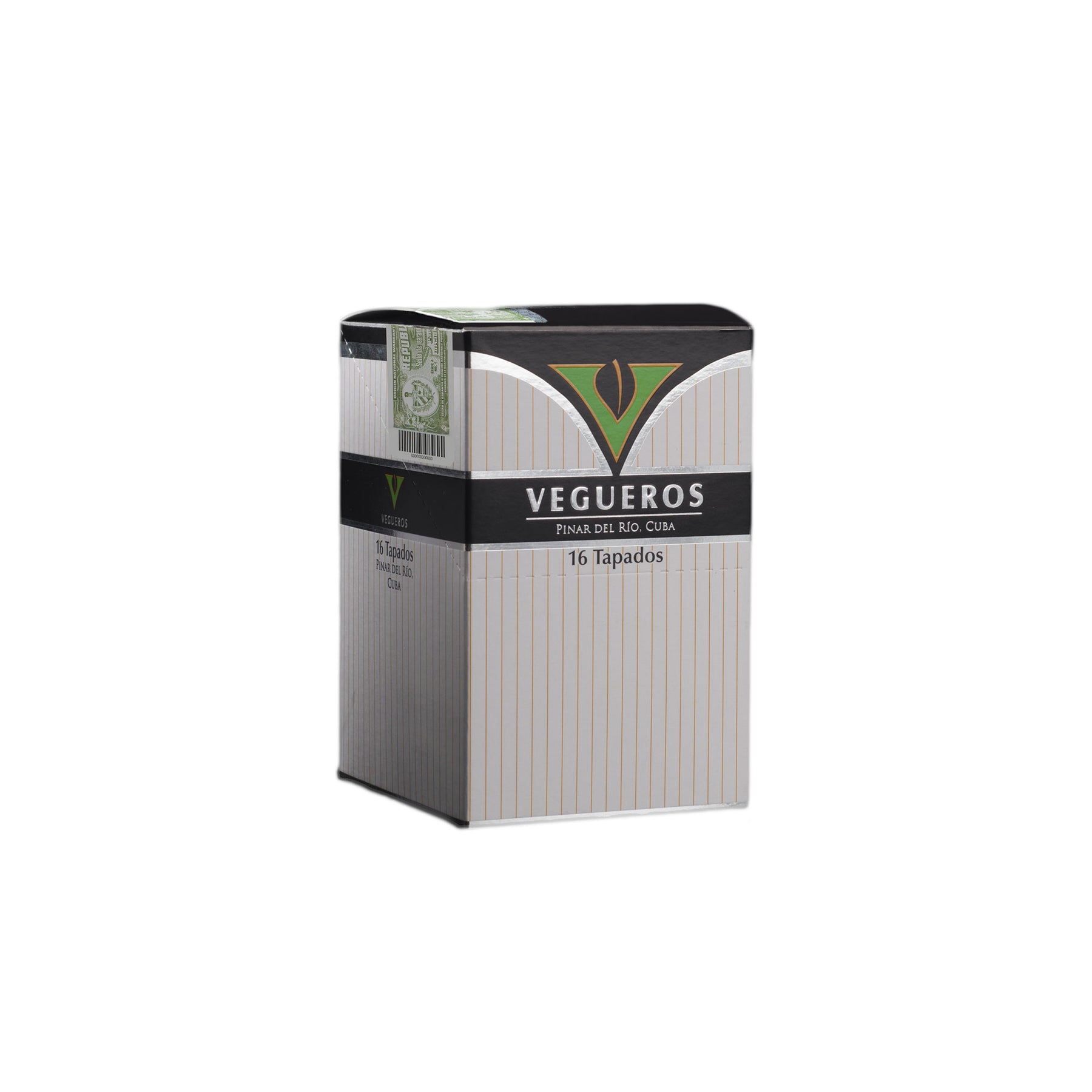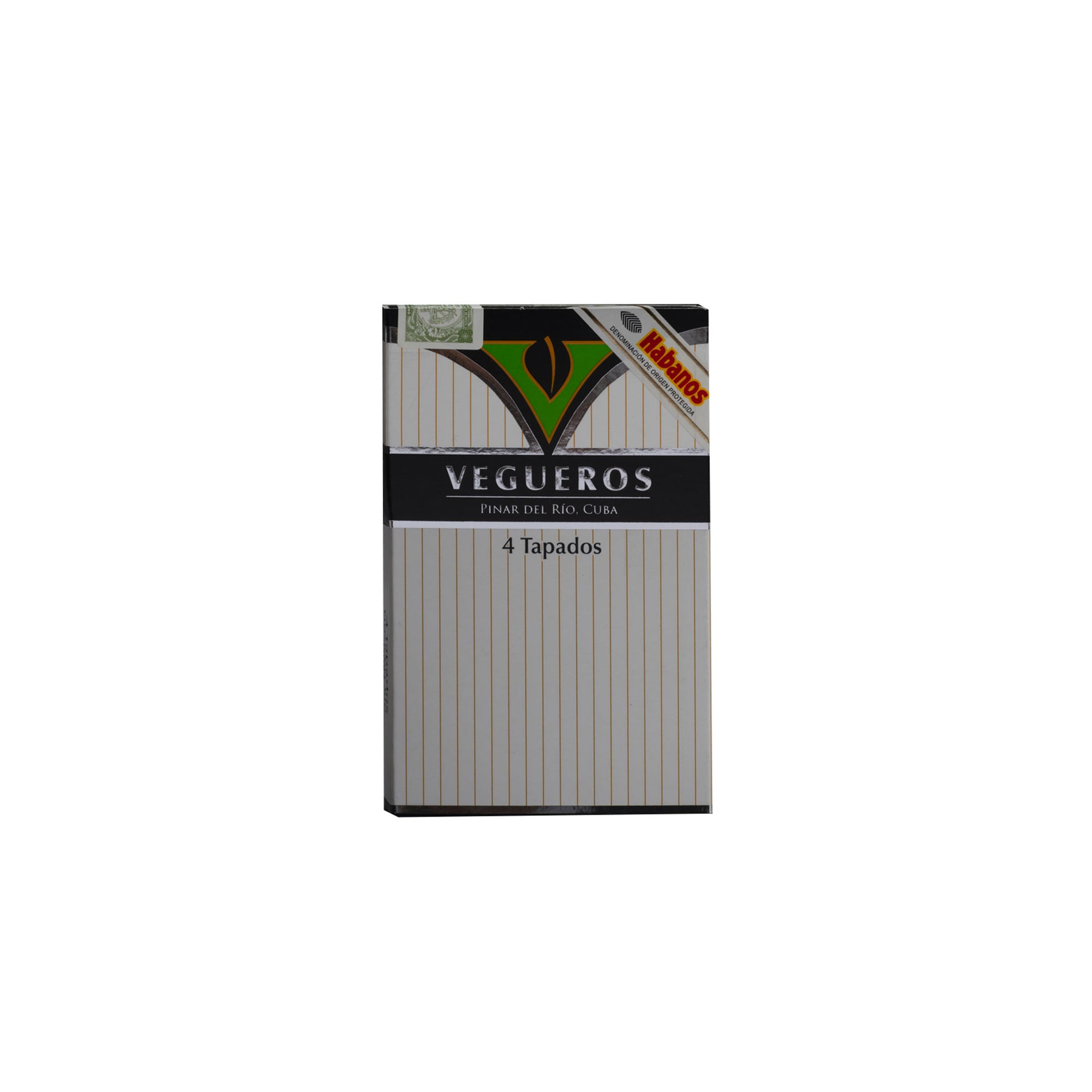 TAPADOS

The Vegueros Tapados is a pleasant, not too complex, Mareva Gruesa vitola, measuring 120mm in length with a 46 ring gauge. 
It is beautifully hand rolled in a warm tan Colorado wrapper, filled with the finest Cuban long filler tobaccos from the Pinar del Rio region and comes with the new modern Vegueros branded band that features a bold green, black and silver design.
The Tapados is a mild to medium bodied cigar with an interesting aromatic bouquet; vanilla and cedar aromas with floral and pepper notes for an authentic Cuban 60 minutes smoke.
Vegueros brand was introduced in the market in 1996 and pays tribute to all the farmers who from generation to generation have cultivated tobacco in the Vuelta Abajo Region, helping to create the culture of Cuban cigars. It is a tradition in the region, for the vegueros – farmers – to make their own cigars. Vagueros cigars are "Totalmente a Mano con Tripa Larga- Totally handmade with Long Filler", using wrapper, binder and filler leaves coming from the Vuelta Abajo region with a medium to full strength. The brand was totally renewed, after more than fifteen years of its birth, incorporating innovative formats within its portfolio: Tapados (46 x 120 mm length), Entretiempos (52 x 110 mm length), Mañanitas (46 x 100 mm length) and now, the range is enriched with the Centrofinos vitola (50 x 130 mm length), being an attractive option for those who seek a medium to full flavor Cuban cigar, accessible and renewed. The new vitolas of Vegueros are presented with the new image of the brand and in a 16-unit metal tin.