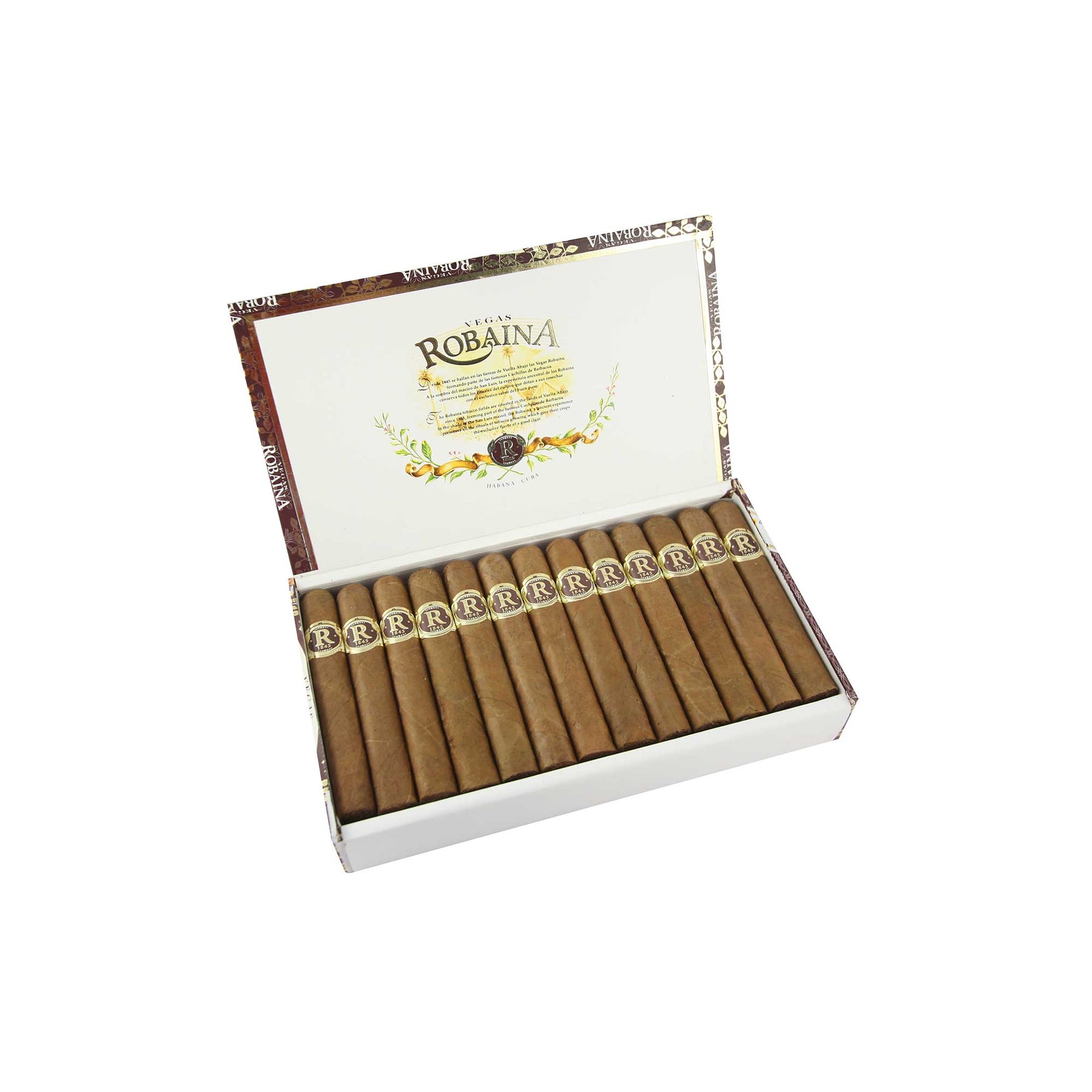 FAMOSOS

The Vegas Robaina Famosos is a smooth Hermosos No.4 vitola, measuring 127mm in length with a 48 ring gauge.
Wrapped in a beautiful Colorado Claro leaf, hand-rolled and filled with the finest Cuban long filler tobacco it proudly displays  the traditional gold and brown branded band.
This delicious medium to full-bodied cigar delivers rich and balanced woody, sweet and spicy flavors. 
You can expect to enjoy it for around 60 minutes.
Since 1845, the Robaina Family has been producing excellent tobacco on its plantations at Cuchillas de Barbacoa, situated in the San Luis district of the Vuelta Abajo tobacco zone. Vegas Robaina brand was created in 1997, as a tribute to Cuban tobacco farmers through the figure of Alejandro Robaina, for having achieved high yields of the finest wrapper leaves. All five vitolas are made "Totalmente a Mano con Tripa Larga-Totally Handmade with Long Filler".