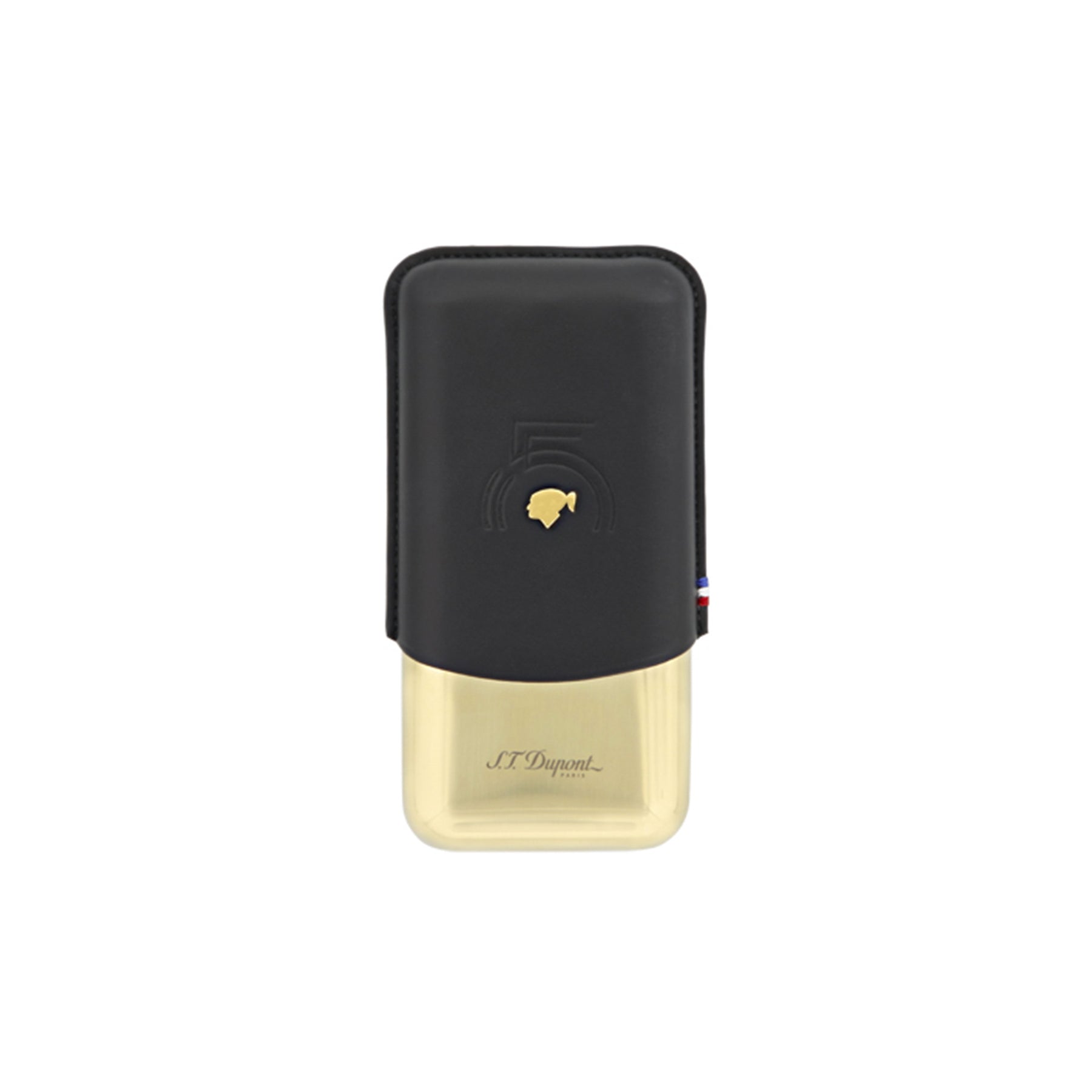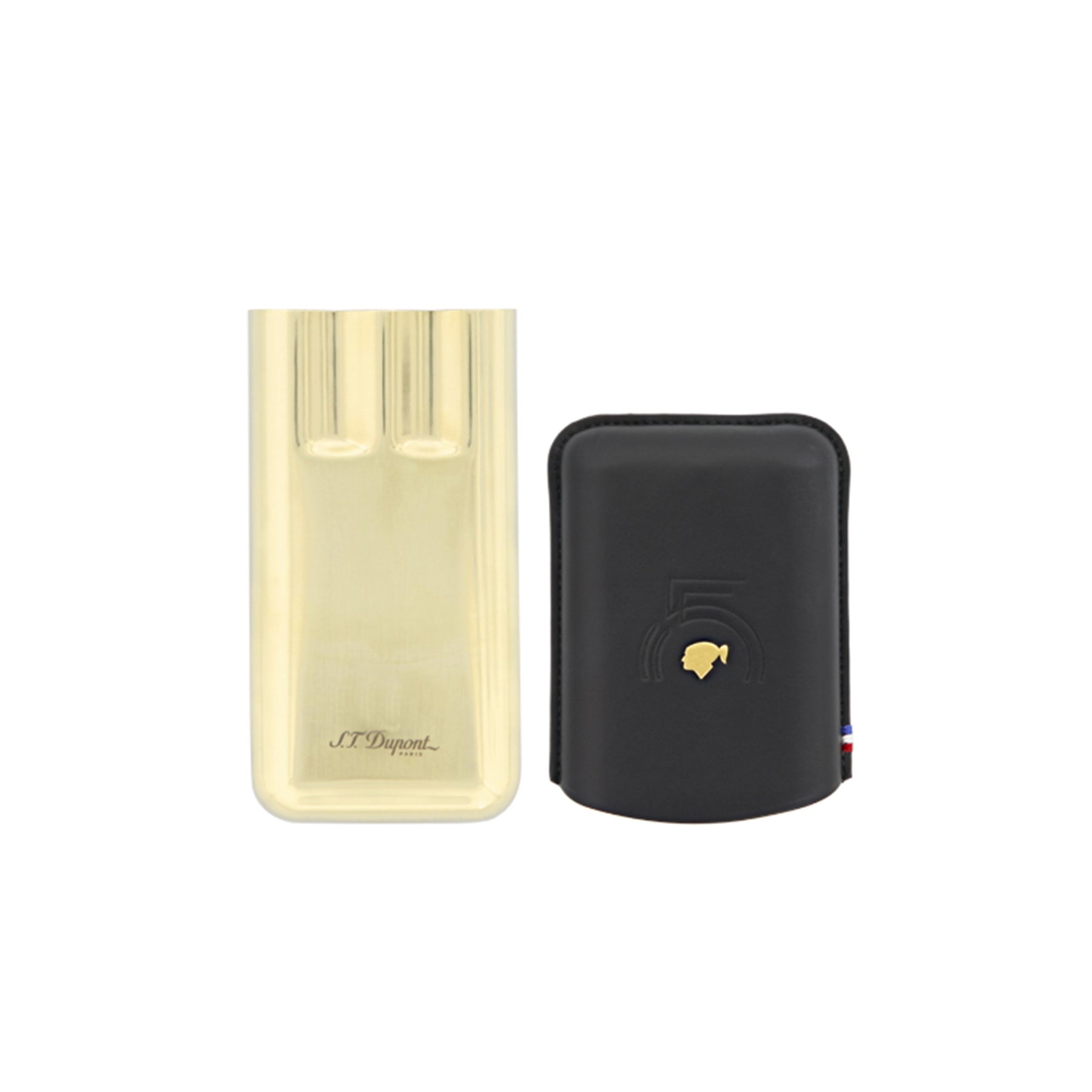 TRIPLE CIGAR CASE cohiba 55
183255
Following the successful collaborations with Cohiba in 2003 and 2020, in 2022 S.T. Dupont  presents a new collection to celebrate Cohiba's 55th anniversary.
Every piece in the collection is adorned with the famous Cohiba Indian head and the 55th anniversary logo.
The cigar case's metal base protects cigars when travelling. The case can hold up to three 56 gauge cigars.
Golden metal finish with S.T. Dupont engraving 
Golden Cohiba Indian head
55-year logo embossed on black leather.
DETAILS
DIMENSIONS 16x20x3cm
MATERIAL Chrome, leather
WEIGHT 108g