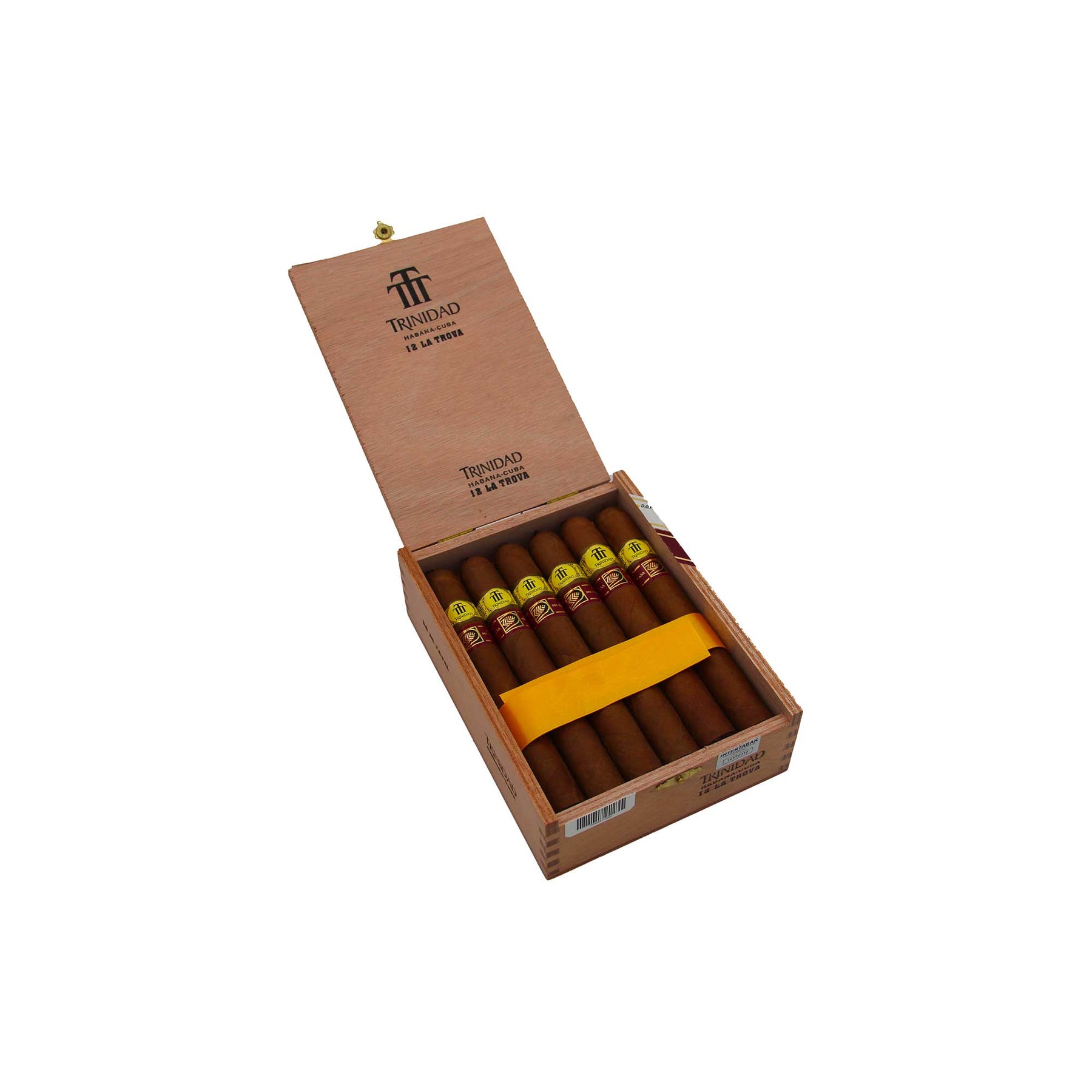 LA TROVA LCDH EDT

The Trinidad La Trova is a Cañonazo Especial vitola released in 2018 as an exclusive for the La Casa Del Habano network. 
This beautiful cigar is hand-rolled, filled with the finest long filler tobaccos from the Vuelta Abajo region of Cuba and finished with the brand signature pig tail. 
The La Trova is a medium-full bodied exclusive cigar with a rich aromatic profile, dominated by almond, coffee and cedar notes and a creaminess undertone. 
Founded in 1969, the Trinidad cigar brand was named as a tribute to the Santísima Trinidad city, raised during the 16th century and listed by UNESCO as a World Heritage Site. Like Cohiba, Trinidad cigars were originally used only for gifts to foreign diplomats. It was in 1998 when this brand became available to smokers for general sale and only in very limited quantities.