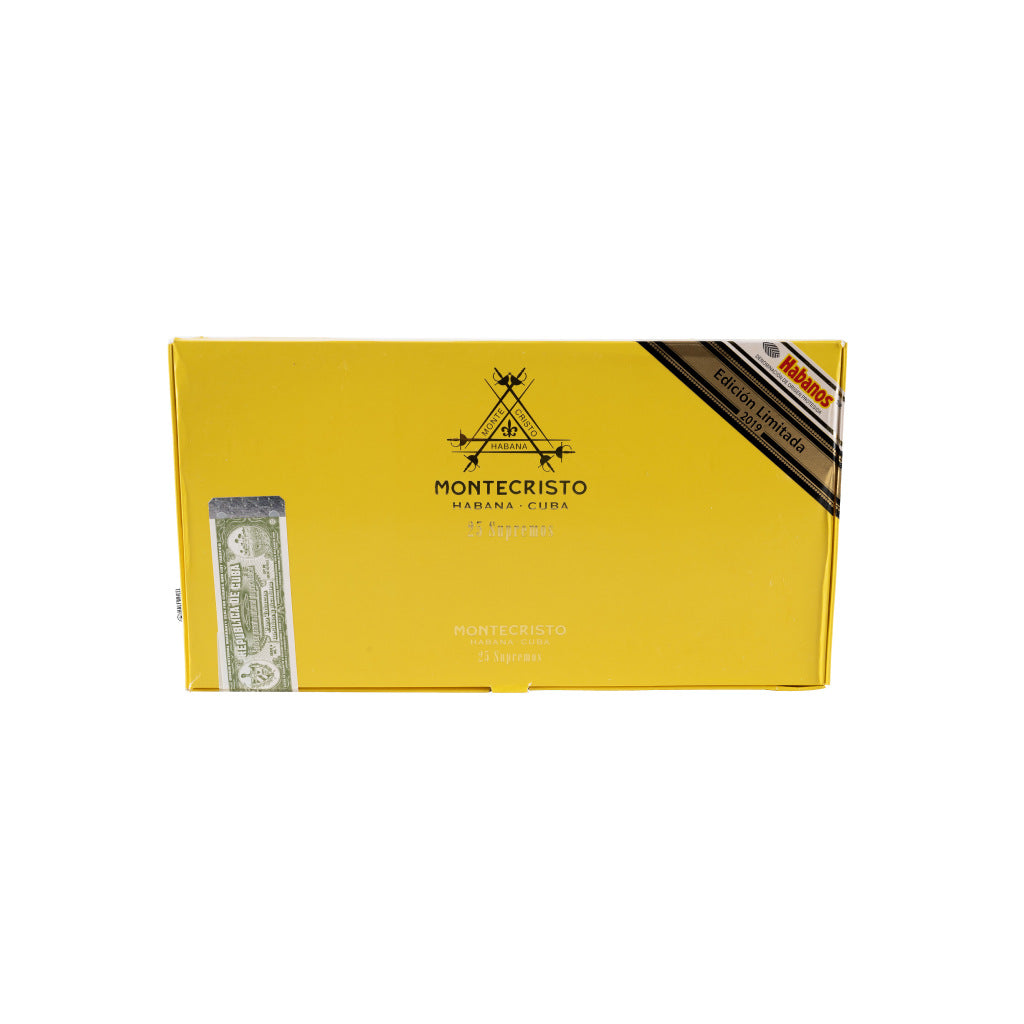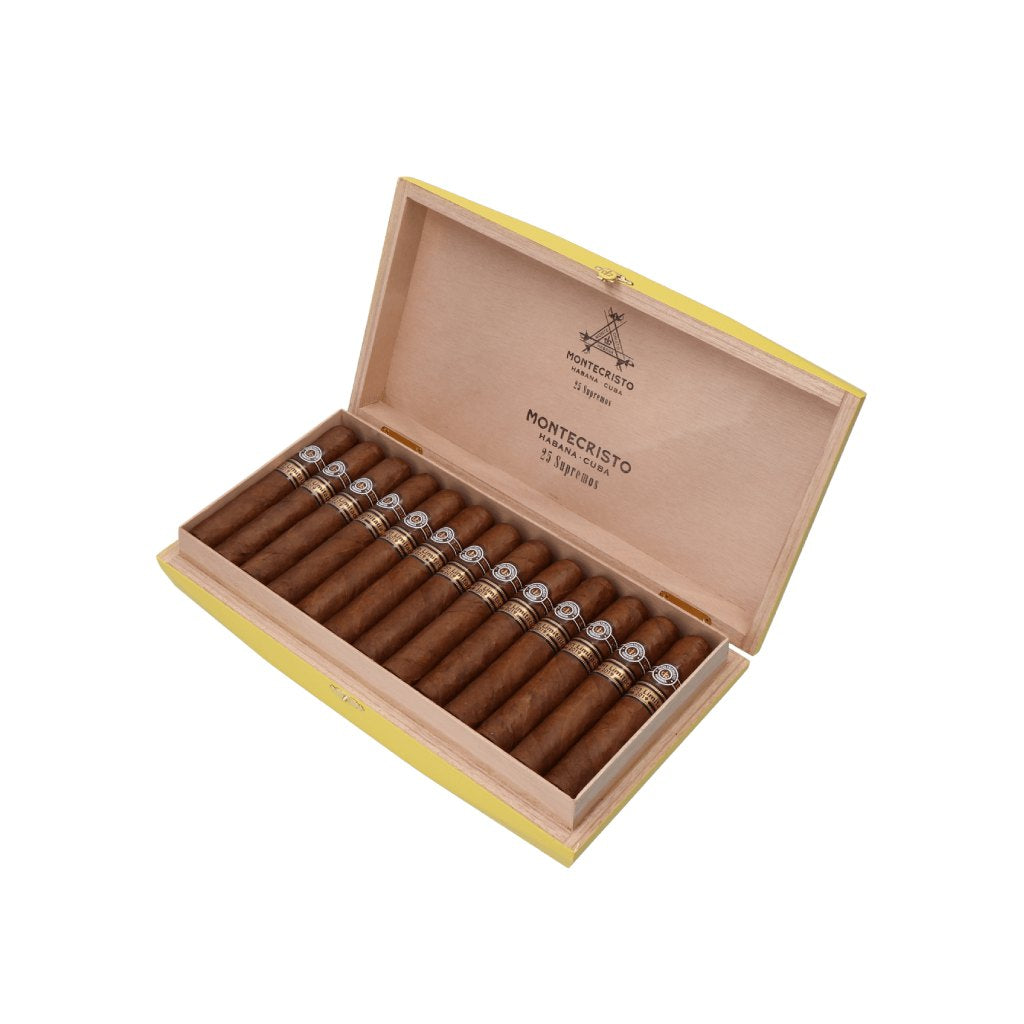 SUPREMOS LIMITED EDITION 2019
Product Overview
: Experience the epitome of luxury with the Montecristo Supremos Limited Edition 2019. As one of the most sought-after releases from the iconic Montecristo brand, this cigar is a testament to the art of Cuban craftsmanship. With its Montesco vitola, it boasts one of the largest ring gauges used by the brand, making it a standout in both size and flavor.
Key Features:
Size: 5 1/8 inches in length with a 55 ring gauge.
Shape: Robusto Extra, also known as Montesco.
Origin: Authentic Cuban, ensuring the finest quality and taste.
Wrapper Aroma: A delightful mix of leather and honey, evoking the rich Cuban heritage.
Flavor Profile: Initial puffs reveal rich leather intertwined with white pepper and florals. As you delve deeper, notes of peanut, cashew, paprika, and chocolate emerge, offering a medium-full bodied experience that's unparalleled.
Presentation: The vibrant yellow box is not only a nod to its exclusivity but also sets it apart from other classic cigar boxes. A true collector's item.
Why Montecristo Supremos Limited Edition 2019? Released by Habanos in 2019, this cigar marks the 10th limited edition from Montecristo. Each cigar is meticulously crafted using the finest Cuban tobaccos that have been independently aged for two years before begin boxed. Whether you're a seasoned cigar enthusiast or new to the world of premium cigars, the Montecristo Supremos Limited Edition 2019 is a must-have for every collection.
Tags: Montecristo Supremos Limited Edition 2019, Montecristo Cigars, Cuban Cigars, Montesco Vitola, Edicion Limitada, Cigar Review, Luxury Cigars, Collector's Cigar, Authentic Cuban, Robusto Extra
Montecristo is one of the most recognized Habanos brands in the world; its Montecristo No.4 being the best-selling Habano in the market. Its name is clearly an homage to the Dumas' novel "The Count of Monte Cristo". The tobacco store reader used to read the novel to the Torcedores (cigar makers) at the H.Upmann factory in Havana, where the brand was founded in 1935. Such was the acceptance that it was decided to give the name of the novel's protagonist to the new brand. Although initially it was composed by five unique vitolas, numbered from 1 to 5, the brand progressively completed an offer that currently covers the tastes of the most demanding smokers, from the majestic Montecristo A, to smaller formats. With its distinguished aroma and its long filler vitolas, made exclusively with leaves from the Vuelta Abajo zone, this brand has captivated both experienced smokers and those new to the world of Habano.