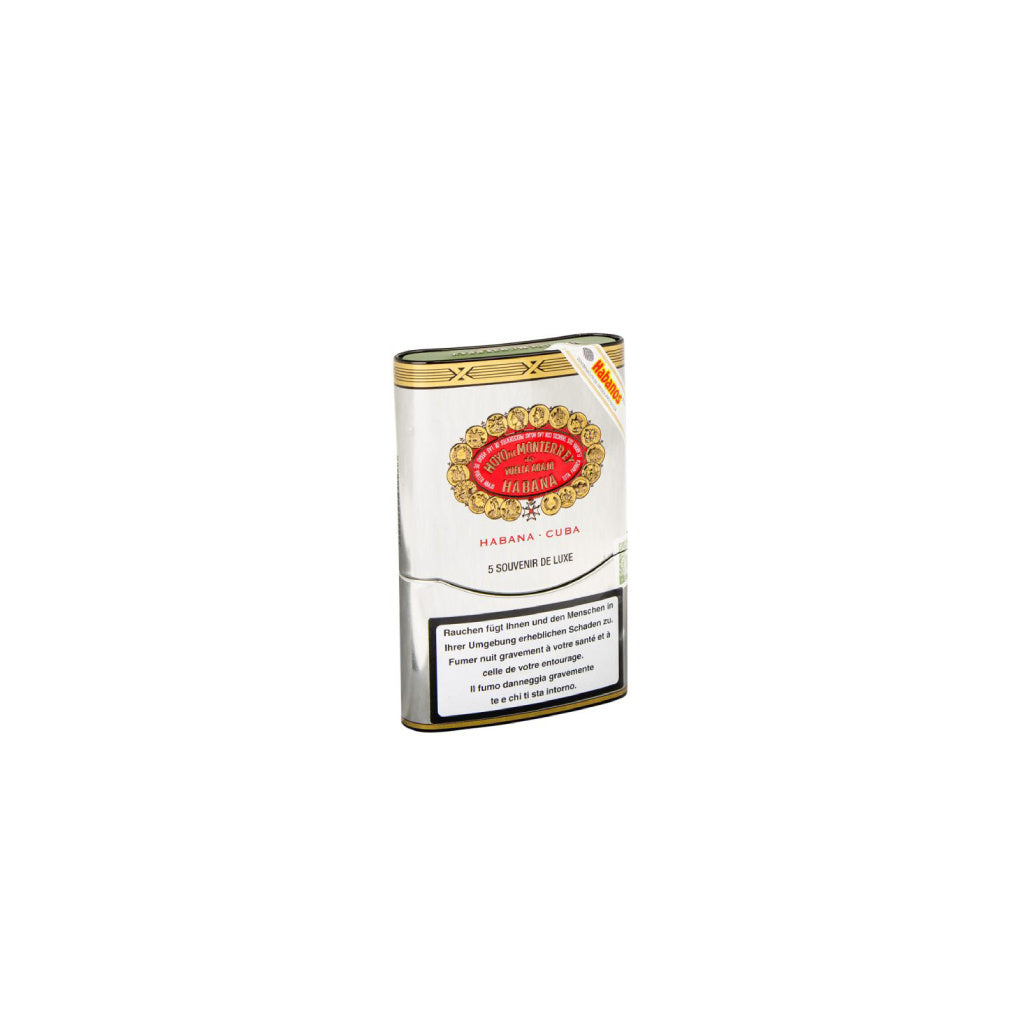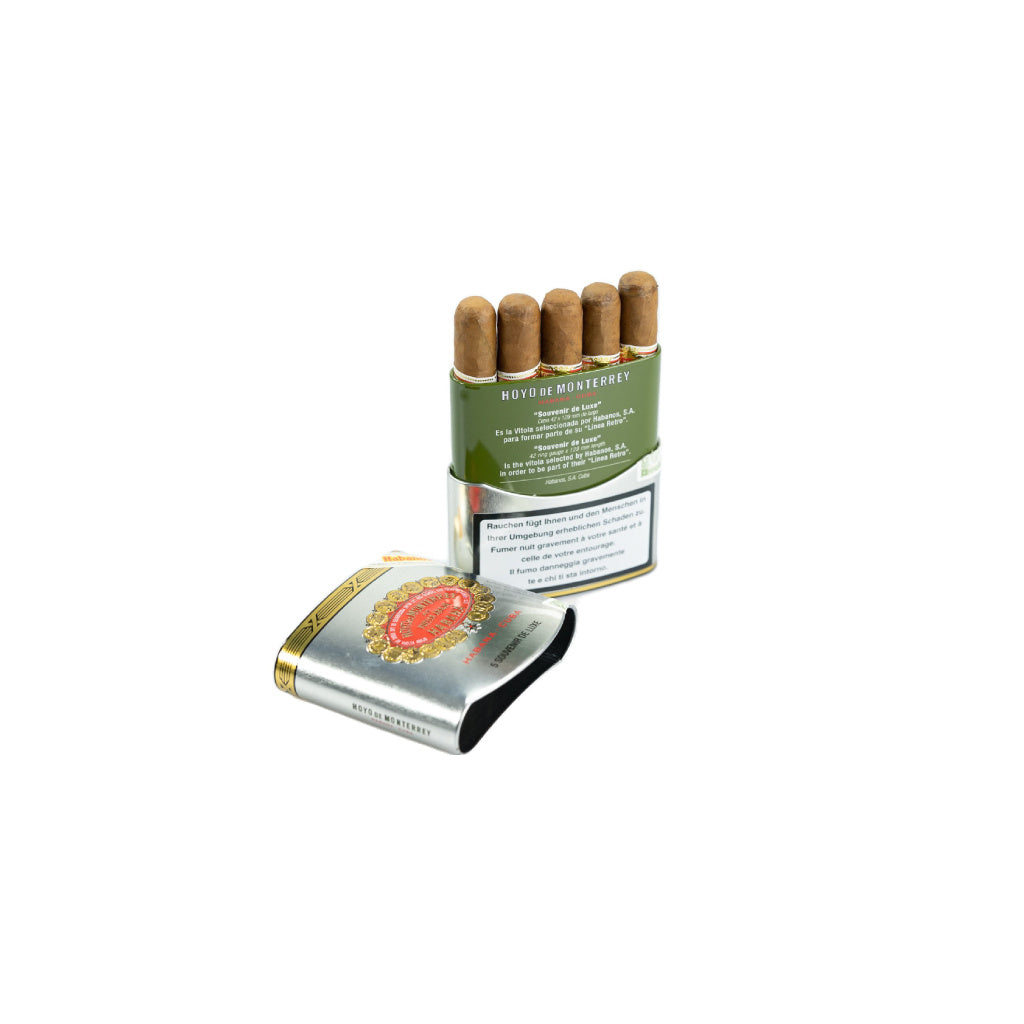 Souvenir De Luxe

Hoyo De Monterrey Souvenir de Luxe
Product Overview: Embark on a journey into the world of Cuban cigars with the Hoyo De Monterrey Souvenir de Luxe. This cigar is not merely a blend of tobacco; it's a harmonious fusion of Hoyo De Monterrey's rich history and the impeccable craftsmanship that Cuban cigars are celebrated for.
Dimensions: 129 mm by 42 ring gauge.
Key Features:
Cuban Craftsmanship: Hand-rolled to perfection, showcasing the artistry and skill of premium cigar creation.
Unique Taste Profile: A light to medium strength with a lingering fruity note, offering a distinctive smoking experience.
Retro Elegance: Housed in a nostalgically designed aluminum box, paying tribute to the golden era of cigar-making.
Exclusivity: Part of the Travel Retail collection

Why Hoyo De Monterrey Souvenir de Luxe? The Souvenir de Luxe stands as a testament to the legacy of the Hoyo De Monterrey brand. It's not just about savoring a cigar; it's about immersing oneself in a narrative of tradition and taste, appreciating the nuances and stories that each drag brings.
Conclusion: The Hoyo De Monterrey Souvenir de Luxe is not just a cigar; it's an emblem of tradition, a narrative of history, and a celebration of craftsmanship.
Tags: Hoyo De Monterrey, Souvenir de Luxe, Cuban cigar, Duty Free Exclusive, Retro Design, Light to Medium Strength, Fruity Note, Hand-rolled, Tradition, Taste.
Hoyo de Monterrey owes its origin to the town of San Luis y Martinez, which lies at the heart of the Vuelta Abajo tobacco region. Here the Hoyo de Monterrey plantation, can be reached through a gate on the town's main square inscribed "Hoyo de Monterrey. José Gener. 1860". The Founder, the Catalan José Gener, first used the name of his vega on a brand of Habanos in 1865. The flavour of Hoyo de Monterrey's blend makes it an attractive choice for those who seek a delicate yet aromatic cigar; something lighter to the taste but with great elegance and complexity. The brand is a tremendous innovator; in 2005 it introduced the Petit Robusto vitola which has now been adopted by other major brands. Other success stories include the Le Hoyo Series, which stands out compared to other brands because it uses only the Seco and Ligero leaves from the Vuelta Abajo Region.