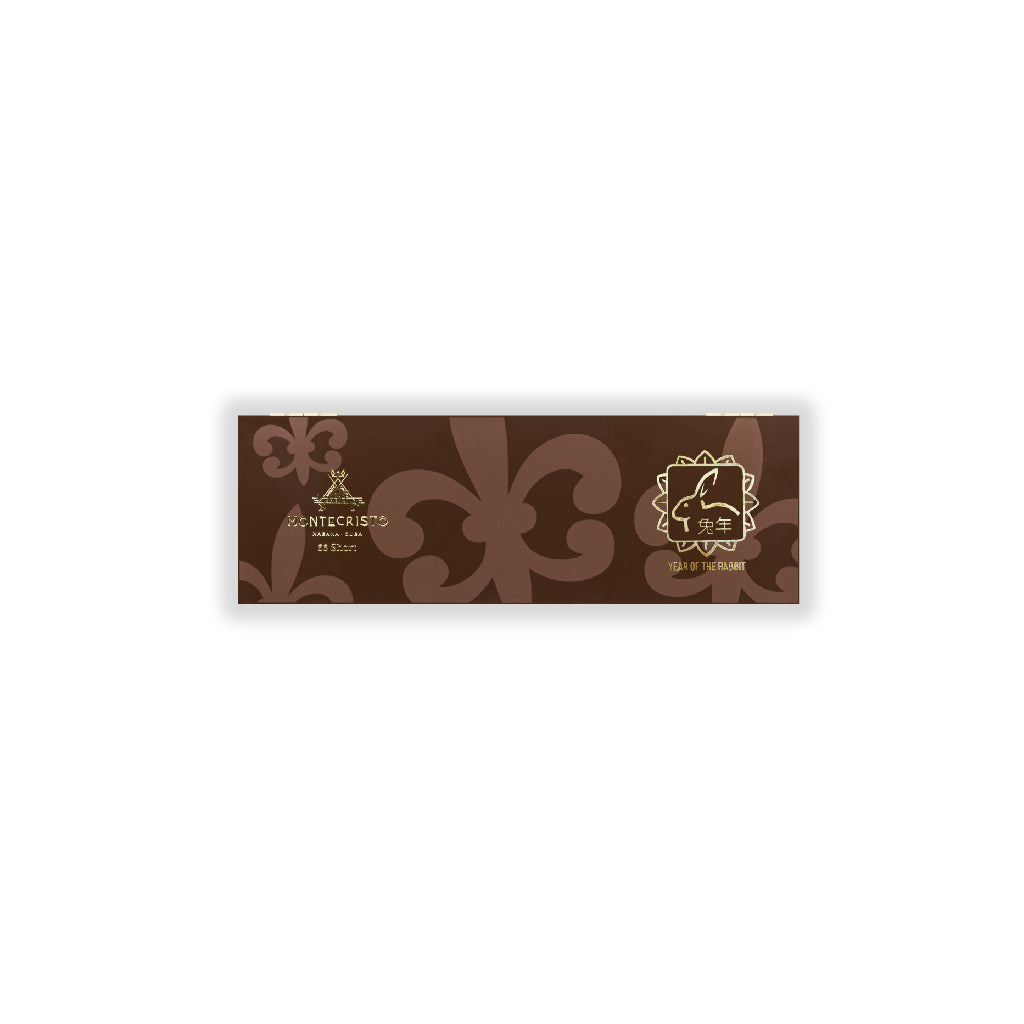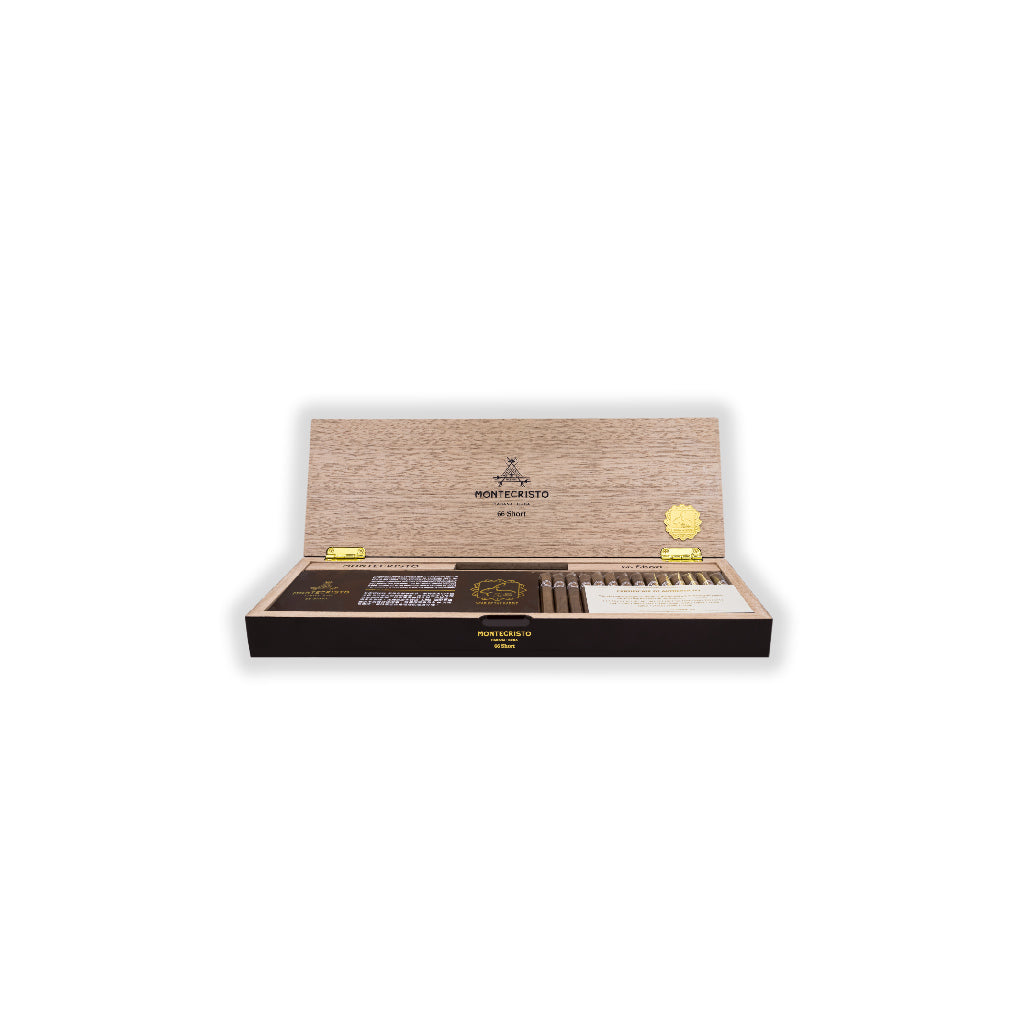 Short - Year of the Rabbit

Montecristo Short 66 – Year of the Rabbit Limited Edition 2023
Description:
Celebrate the Lunar New Year with the Montecristo Short 66, a special release dedicated to the Year of the Rabbit. This exclusive edition is not just a cigar but a fusion of tradition, luxury, and craftsmanship.
Features:
Inspired by the Chinese Zodiac: This edition pays homage to the Year of the Rabbit, symbolizing security, love, beauty, and good fortune in Chinese mythology.
Premium Packaging: Presented in a high-gloss lacquered wooden box adorned with the Chinese Zodiac motif, ensuring the cigars remain fresh and aromatic.
Cuban Craftsmanship: Contains 66 meticulously crafted cigarillos, each measuring 83 mm in length and 10.7 mm in diameter (ring 27).
Taste Profile: Ideal for post-meal relaxation, these cigarillos offer a rich flavor profile that pairs perfectly with an espresso, lasting for around twenty minutes.
Limited Availability: With only 8,888 numbered humidors produced worldwide, this is a collector's item not to be missed.
Why Choose Montecristo Short 66 Year of the Rabbit?
Authentic Cuban brand with a rich history.
Unique blend crafted for the discerning cigar enthusiast.
Perfect gift for celebrations, especially the Lunar New Year.
Tags:

Montecristo Short 66, Year of the Rabbit, Limited Edition 2023, Lunar New Year Chinese Zodiac, Cuban cigars, Montecristo brand, High-gloss lacquered wooden box, Cigarillos
Montecristo is one of the most recognized Habanos brands in the world; its Montecristo No.4 being the best-selling Habano in the market. Its name is clearly an homage to the Dumas' novel "The Count of Monte Cristo". The tobacco store reader used to read the novel to the Torcedores (cigar makers) at the H.Upmann factory in Havana, where the brand was founded in 1935. Such was the acceptance that it was decided to give the name of the novel's protagonist to the new brand. Although initially it was composed by five unique vitolas, numbered from 1 to 5, the brand progressively completed an offer that currently covers the tastes of the most demanding smokers, from the majestic Montecristo A, to smaller formats. With its distinguished aroma and its long filler vitolas, made exclusively with leaves from the Vuelta Abajo zone, this brand has captivated both experienced smokers and those new to the world of Habano.