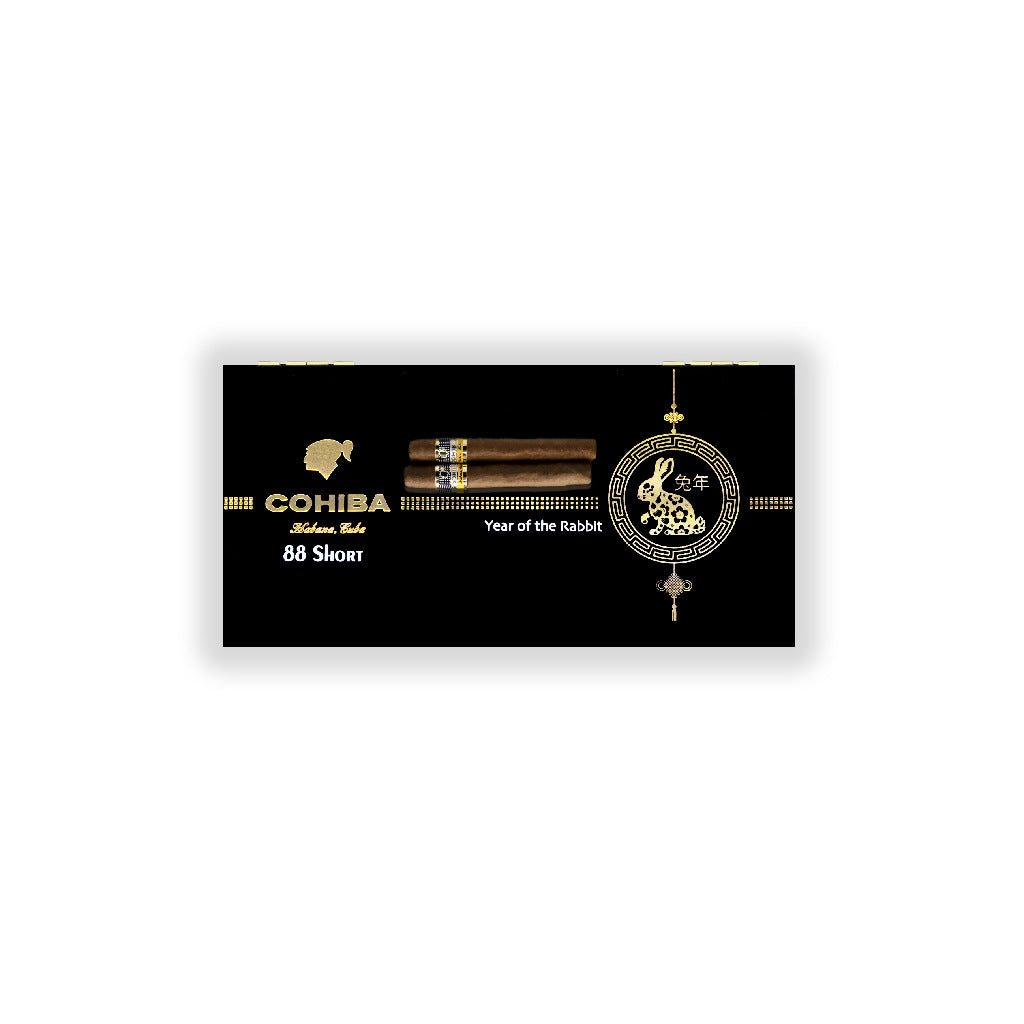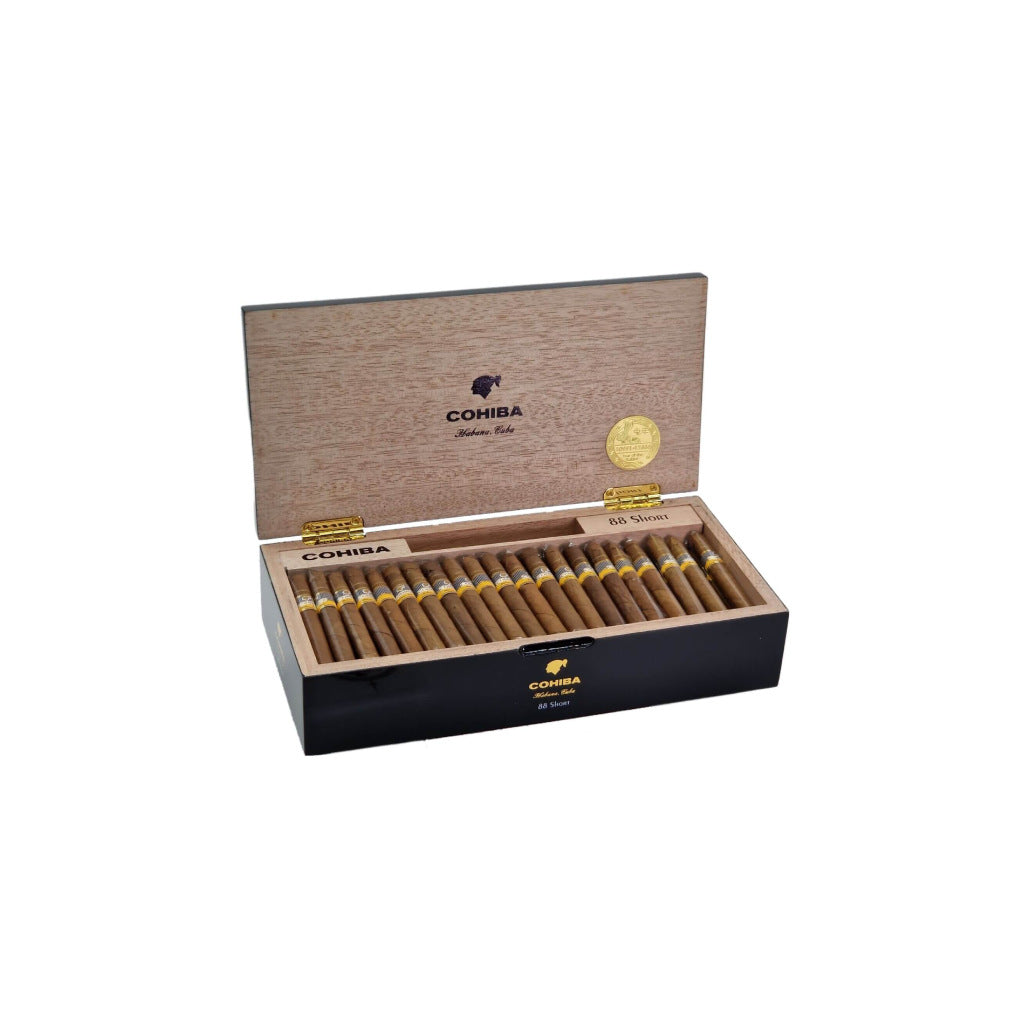 Short Humidor - Year of the Rabbit

Description: Introducing the Cohiba Short Humidor, a special edition crafted to celebrate the Year of the Rabbit 2023. This exquisite humidor is not just a storage solution but a symbol of the rich legacy and unparalleled craftsmanship of the Cohiba brand. Adorned with intricate rabbit motifs and the iconic Cohiba logo, it's a must-have for every cigar enthusiast and collector.
Key Features:
Historic Legacy: Dive into the world of Cuban cigars with Cohiba, a brand that epitomizes luxury and authenticity.
Stunning Design: The humidor boasts a captivating design, reflecting the essence of the Year of the Rabbit with its detailed motifs.
Premium Cigars: Nestled inside are 88 Cohiba Shorts, known for their rich flavors, impeccable construction, and the perfect balance of strength and complexity.
Optimal Storage: Equipped with a built-in humidification system and a hygrometer, ensuring your cigars remain in prime condition.
Collector's Delight: With its limited edition status, this humidor is a valuable addition to any collection, promising appreciation in value and admiration from peers.
]
Tasting Notes: The 88 Cohiba Shorts inside the humidor promise an exceptional smoking experience. From the first draw, you're introduced to a world of robust flavors, earthy undertones, and a hint of spice. Each cigar is a testament to Cohiba's commitment to quality and perfection.
Why Choose the Cohiba Short Humidor? For those who value tradition, quality, and a touch of luxury, this humidor is more than just a purchase; it's an investment. Whether you're a seasoned cigar lover or a budding enthusiast, this humidor promises to elevate your cigar journey.
Tags: Cohiba Short Humidor, Year of the Rabbit 2023, Cuban cigars, 88 Cohiba Shorts, built-in humidification system, collector's item, intricate rabbit motifs.
Cohiba is the most prestigious brand in the tobacco world. 
It was created in 1966 and for many years it was intended solely as a gift to government personalities, national and foreign, and to President Fidel Castro. Since then, it has been manufactured in the prestigious El Laguito factory in Havana. It was in 1982 when Cohiba became available to be enjoyed by the world's most demanding smokers in limited quantities. The name "Cohiba" is an old word used by the Taíno Indians, original inhabitants of the Island, to define the rolled tobacco leaves that these Indians smoked. Cohiba is for hence the first name of tobacco. Cohiba is the only Habanos brand in which two of the three types of leaves used to make it, dry and light, undergo additional fermentation. This special treatment gives Cohiba an unmistakable aroma and flavor, which cannot be found in any other brand. Cohiba, is synonymous with exclusivity, of something beyond the senses, a unique experience for lovers of the best tobacco in the world.