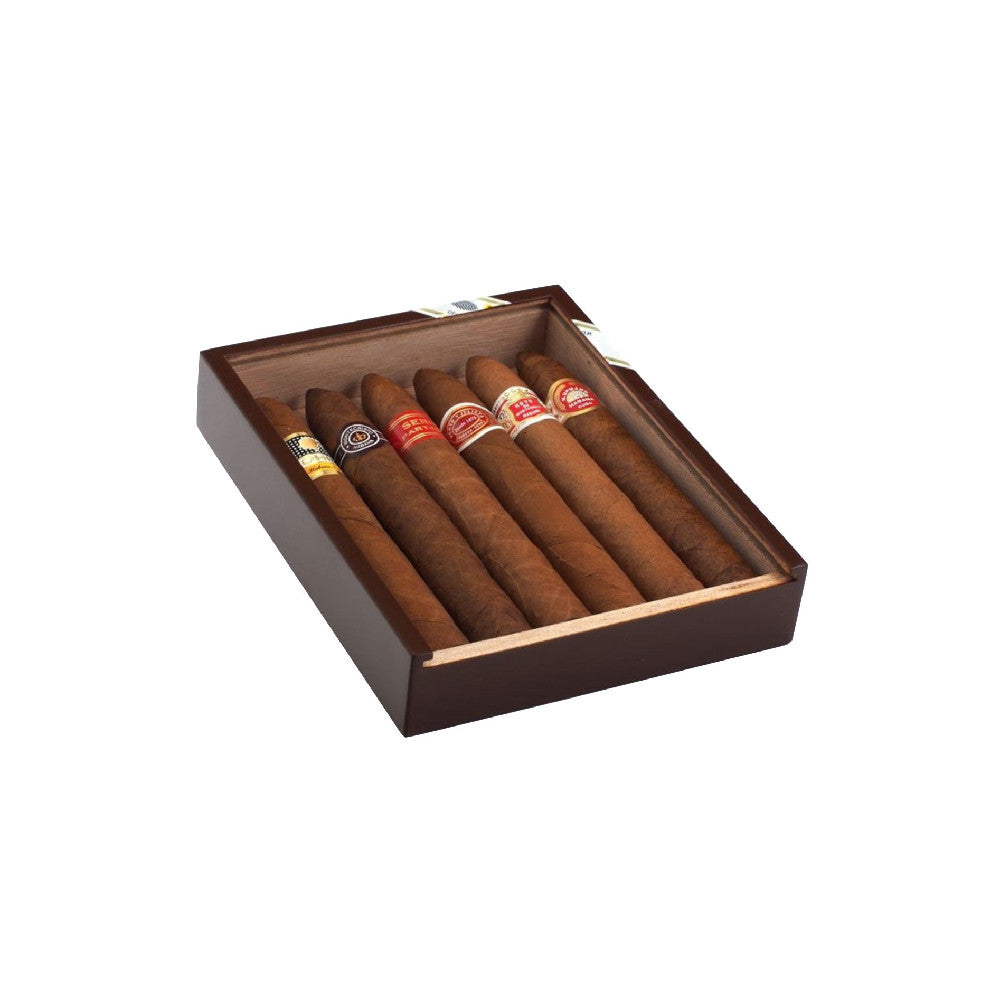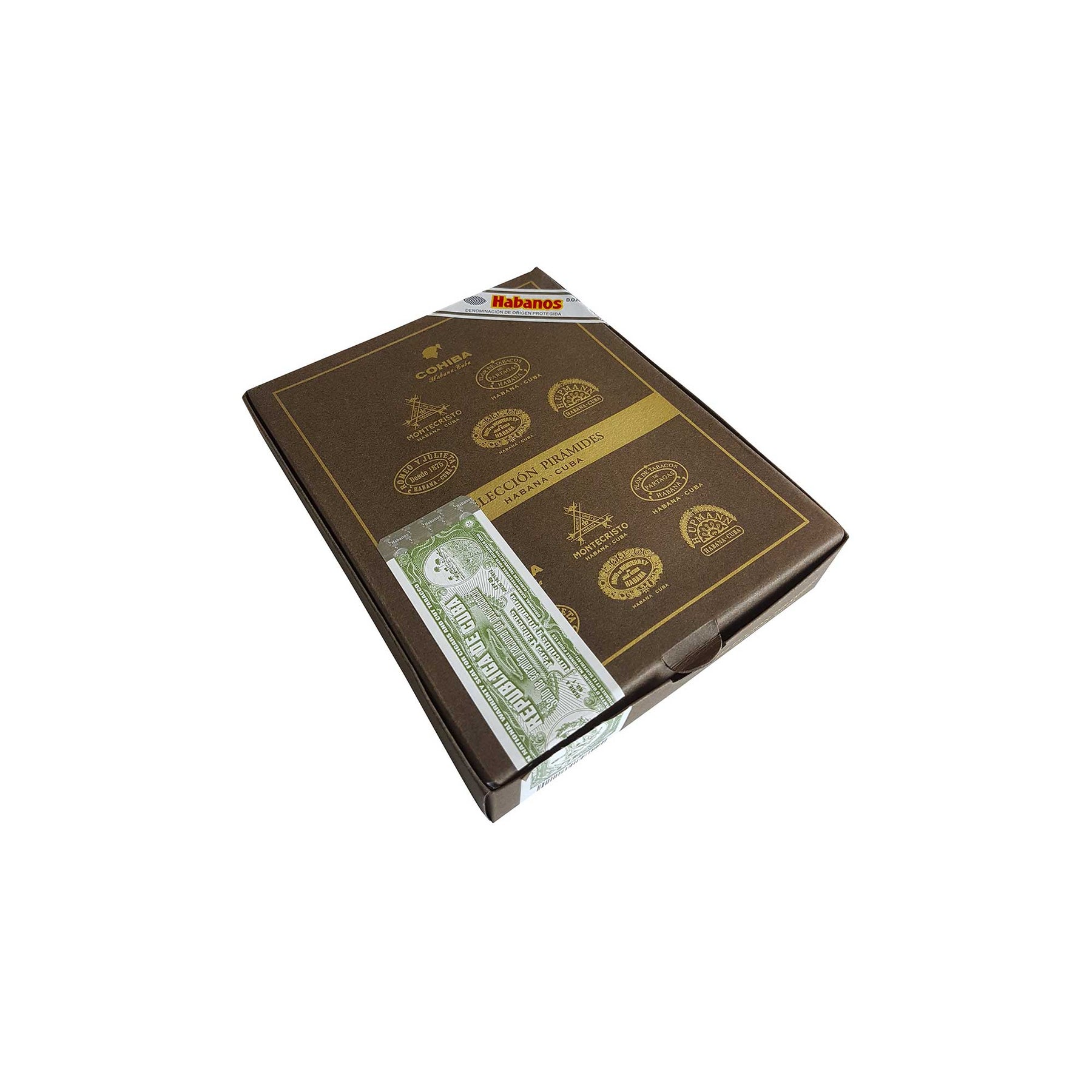 SELECCIÒN PIRAMIDES LCDH EDT
The Selección Pirámides gift set is a special selection of Pirámide vitolas from six top Cuban Cigar brands, released as part of Habanos S.A's LCDH Editions.
The gift box contains cigars from Romeo y Julieta, Hoyo de Monterrey and Cohiba - which are currently not produced in their regular portfolio, making it a true treasure for collectors and aficionados.

The set is completed with the prestigious Montecristo, Partagas Serie E and H.Upmann Pirámides cigars.