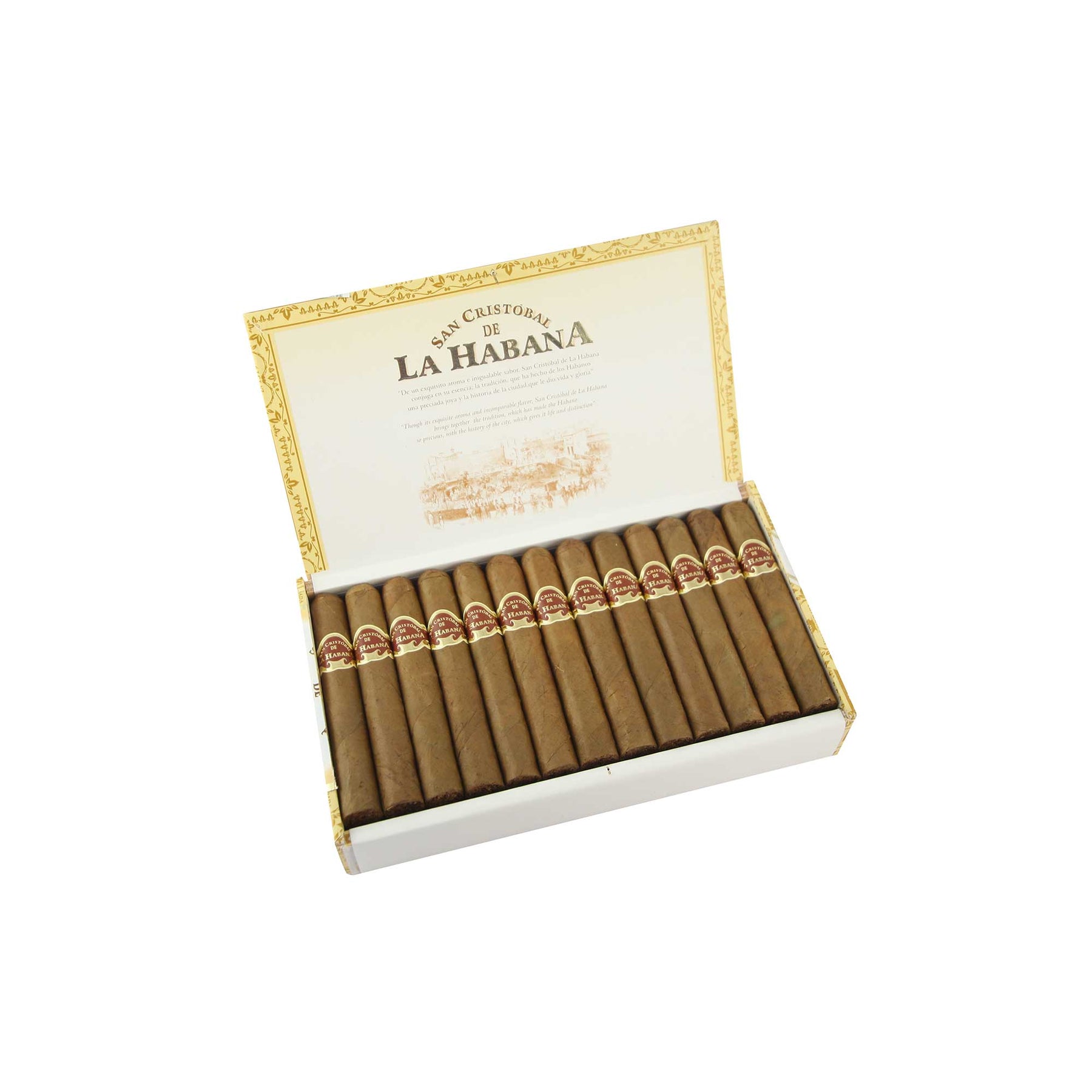 EL PRINCIPE
The San Cristóbal de la Habana El Príncipe is a Petit Corona format, measuring 110mm and a 42 ring gauge. 
It's the smallest cigar in the brand production and can hold its own against a Montecristo No.5 or a Partagás Shorts. Definitely a good short smoke when time matters!
This cigar begins with delicious aromas of nutmeg and cinnamon that float off the wrapper, once lit they are matched by rich cedar and coffee flavors with a creamy undertone. 
The brand San Cristóbal de la Habana was introduced in 1999 and was named after the original name of the city of Havana (1515). In addition to this, the brand placed on the market for the first time with a range of four vitolas, whose names correspond to the fortresses built between the 16th and 18th centuries by the Spaniards to defend the city from possible aggressions: El Morro, La Fuerza, La Punta and El Príncipe. In 2004, the brand's chart size was expanded with Mercaderes, Oficios and Murallas, which are the names of well-known streets in the historic center of the city, Old Havana. All the vitolas are made Totalmente a Mano con Tripa Larga"- Totally handmade with Long Filler with tripa leaves and capote from the Vuelta Abajo Area. They are characterized by a mild to medium-flavored blend.