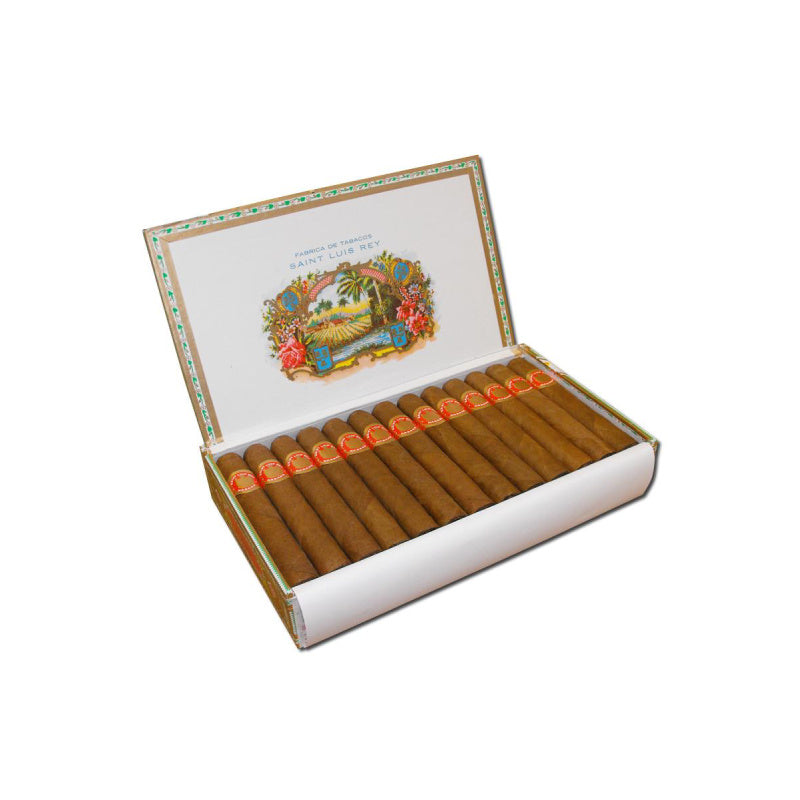 REY REGIOS

The Saint Luis Rey Regios is an admirable Hermosos No.4 vitola, measuring 127mm in length with a 48 ring gauge.
Expertly handcrafted, it is filled with the finest long filler tobacco from the Vuelta Abajo region of Cuba and finished with a perfect triple cap.
Its full-bodied smoke is dominated by spicy and leathery aromas. Creamy, yet complex.