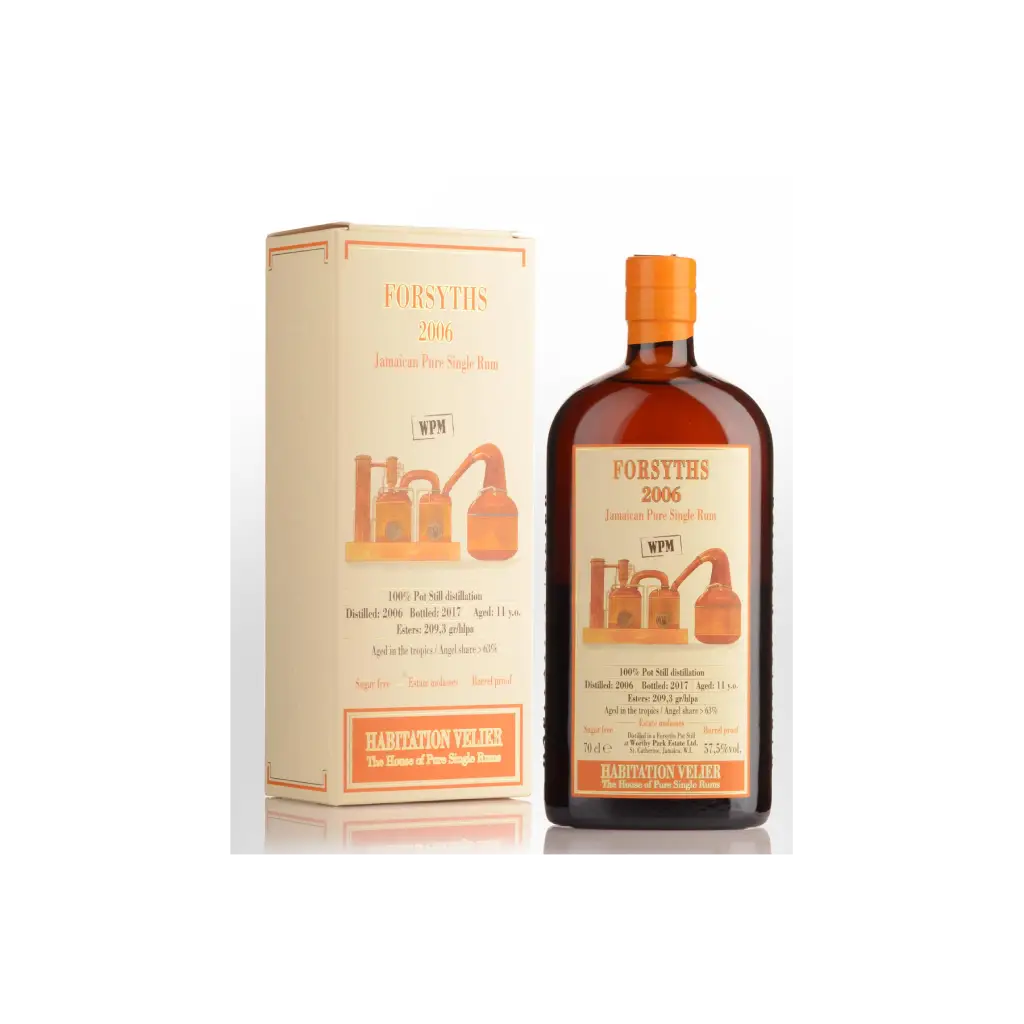 Rum Forsyths WPM 2006
Habitation Velier, the esteemed House of Pure Single Rum, stands as the exclusive purveyor of the world's sole Pure Single Rum collection sourced from various distilleries. However, its purpose extends beyond commerce; the inception of the Habitation Velier range stems from an educational aspiration, aiming to elevate the artistry and technique of distillation.

The concept of Pure Single Rum, originally conceived by Luca Gargano and later propagated alongside distiller Richard Seale, categorizes rum based on the distillation method, thereby providing an objective means of identification.

Rum Forsyths WPM 2006 exemplifies this ethos— a multifaceted and profound distillate meticulously crafted by the Worthy Park Distillery, using a single discontinuous alembic. This exceptional release, distilled in 2006, matured in former bourbon barrels for a decade, and bottled in 2016, undergoes a remarkable 11 years of tropical aging under Jamaica's relentless sun, resulting in an astonishing evaporation loss of over 71%.



Disclaimer: This product contains alcohol. Due to shipping regulations, we can only ship this product within Switzerland. Any orders placed for delivery outside of Switzerland will be cancelled and refunded.