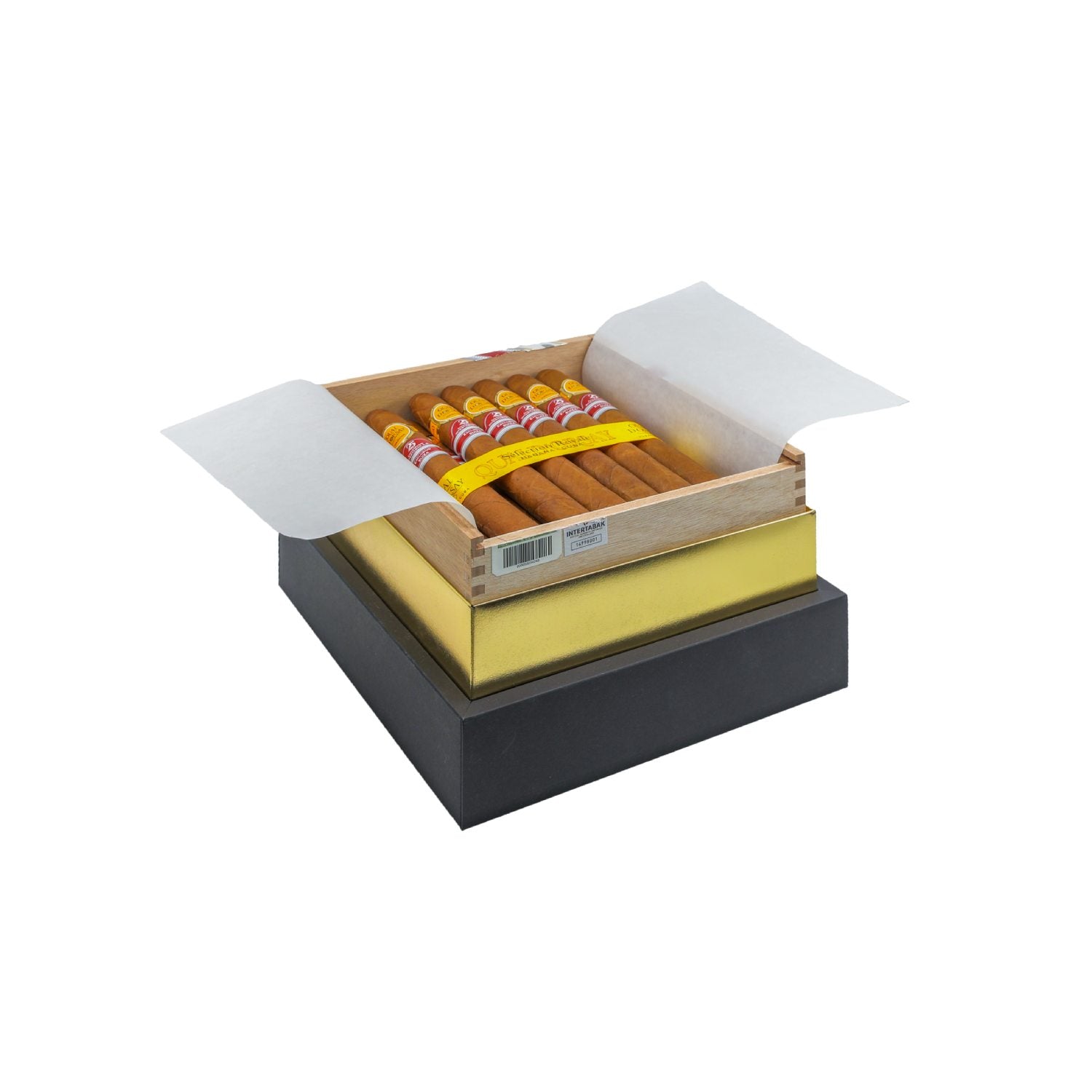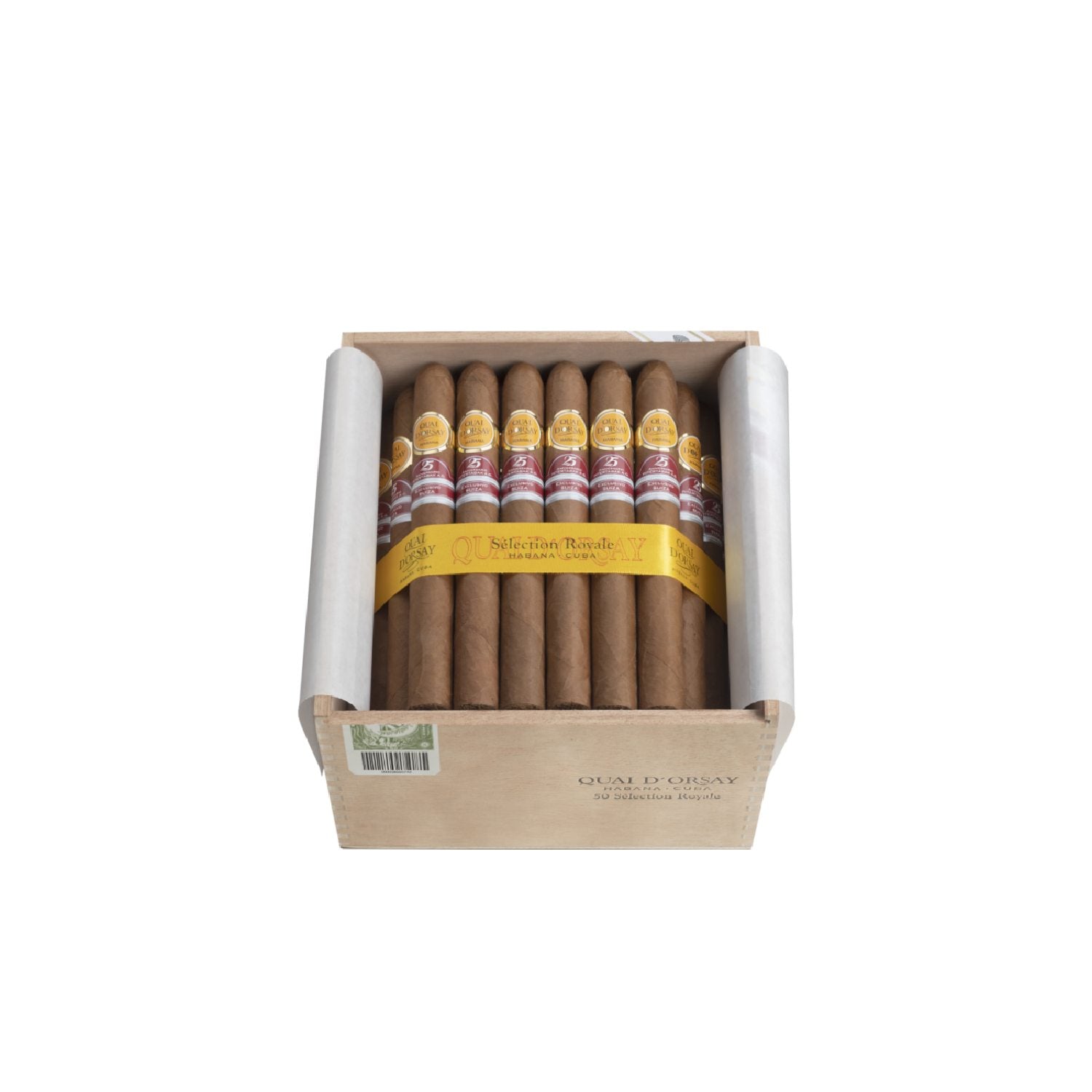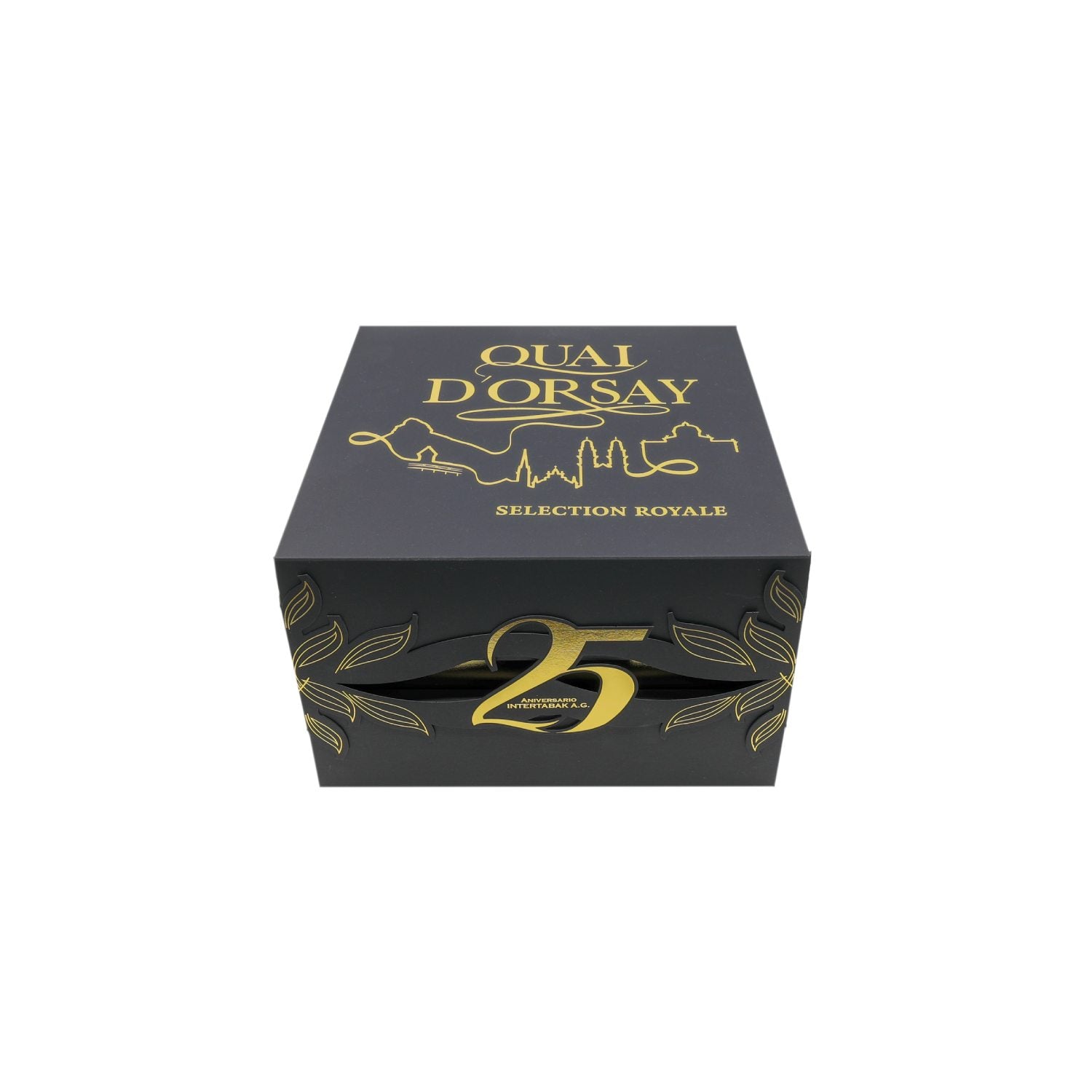 SELECTION ROYALE - REGIONAL SWITZERLAND

Intertabak AG celebrated its 25th anniversary in 2020 by creating a special edition cigar, the Quai d'Orsay Royal Selection. This regional edition comes in SLB boxes of 50 and features an exclusive "109" format, marking the third time this format has been offered by Intertabak as a Regional Edition.

To make the regional edition even more special, Intertabak AG introduced an elegant black and gold case with the Quai d'Orsay brand logo. The case features a Swiss skyline, paying tribute to Switzerland and its iconic landmarks. This includes the Matterhorn and Chapel Bridge in Lucerne, Fraumünster and Grossmünster churches in Zürich, and Parliament in Berne. The Quai d'Orsay Royal Selection is the first Swiss regional edition for the brand.
Each cigar in the Quai d'Orsay Royal Selection regional edition features a ring that acknowledges Intertabak AG's 25 years of business. The production of this special edition is limited to only 1,600 numbered boxes, which adds to its exclusivity and collectible value. The Quai d'Orsay Royal Selection is a thoughtfully crafted celebration of Intertabak AG's milestone anniversary, with attention paid to the details of the cigar and its packaging.
Quai D'Orsay is relatively a young brand. It was founded in 1973 by Cubatabaco, a state-owned company that was responsible for the production and distribution of Cuban Cigars in collaboration with SEITA (the French equivalent) - before Habanos S.A. took over.  Its name is due to the famous avenue of Paris located on the edge of the Seine where Seita had his offices at that time. For more than 40 years, the brand has remained a discreet jewel in the Habanos portfolio, accessible only to experts in the French market. 
Quai D'Orsay cigars are made "Totalmente a mano con Tripa Larga"-"Totally Handmade with Long filler" and light strength. They are very popular for their Claro leaf wrappers that give these puros their gorgeous light tanned color. Today Cuban cigars enthusiasts from all over the world are able to enjoy Quai D'Orsay cigar; discovering their refinement and French "charm" and all the strength, character and intensity of the best Cuban tobacco.