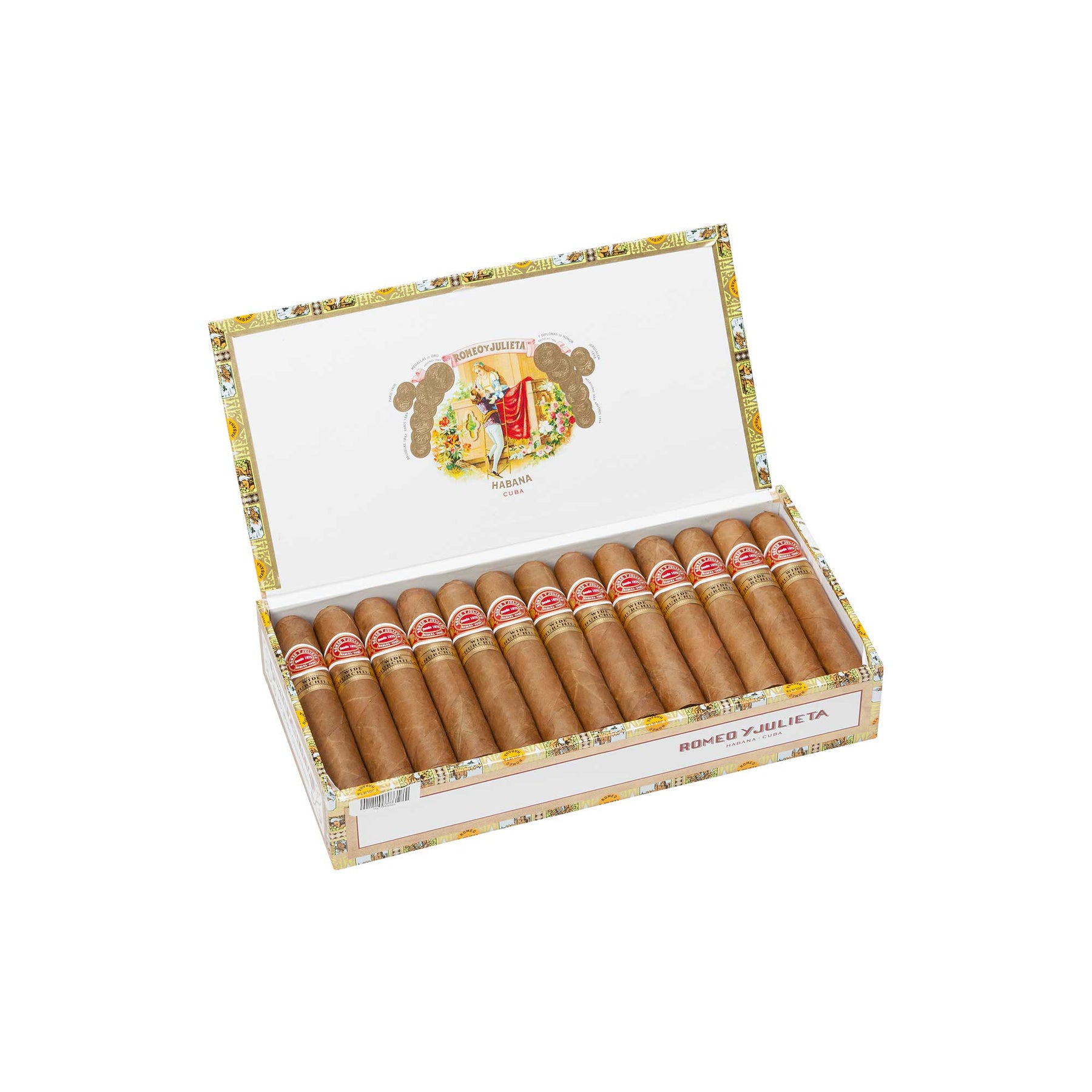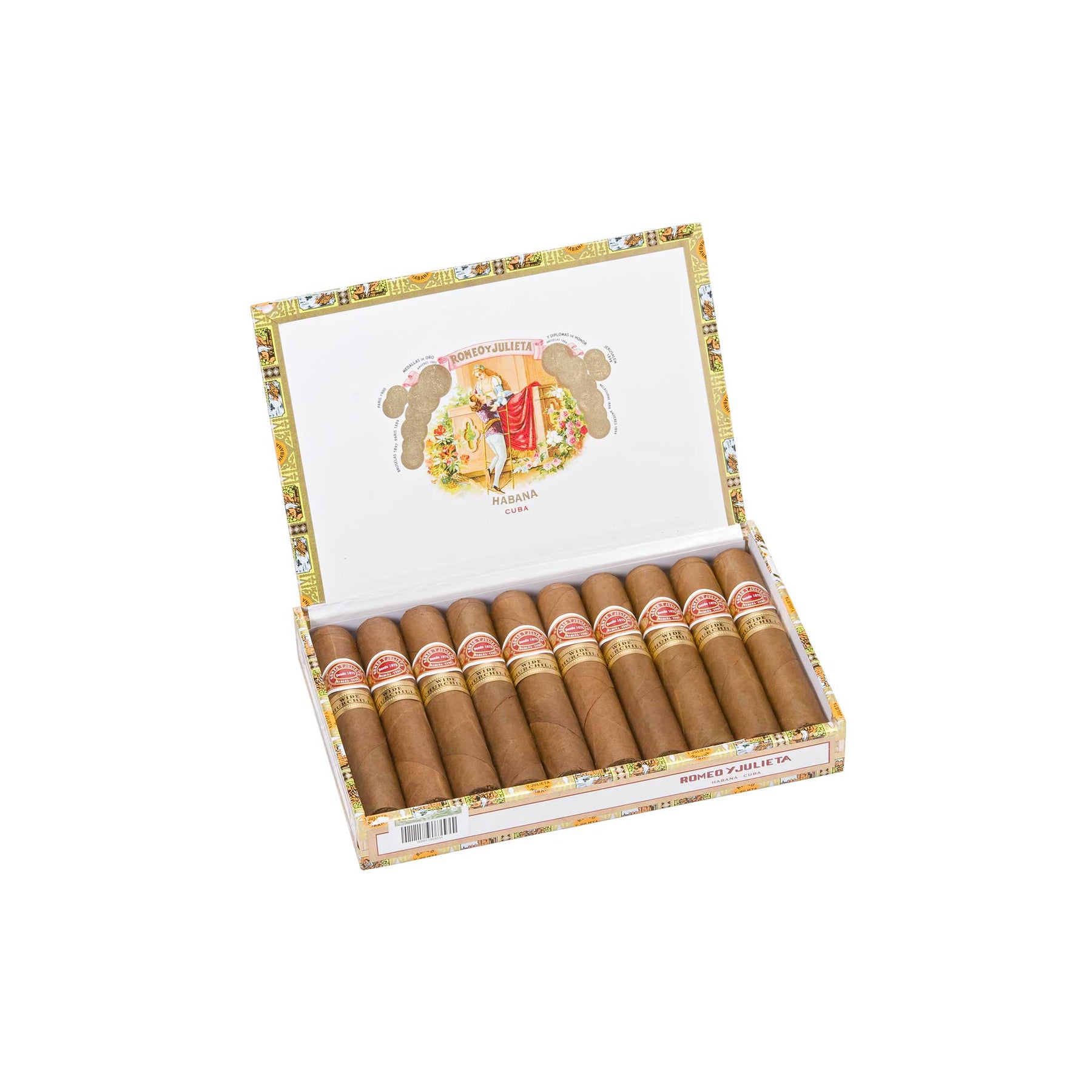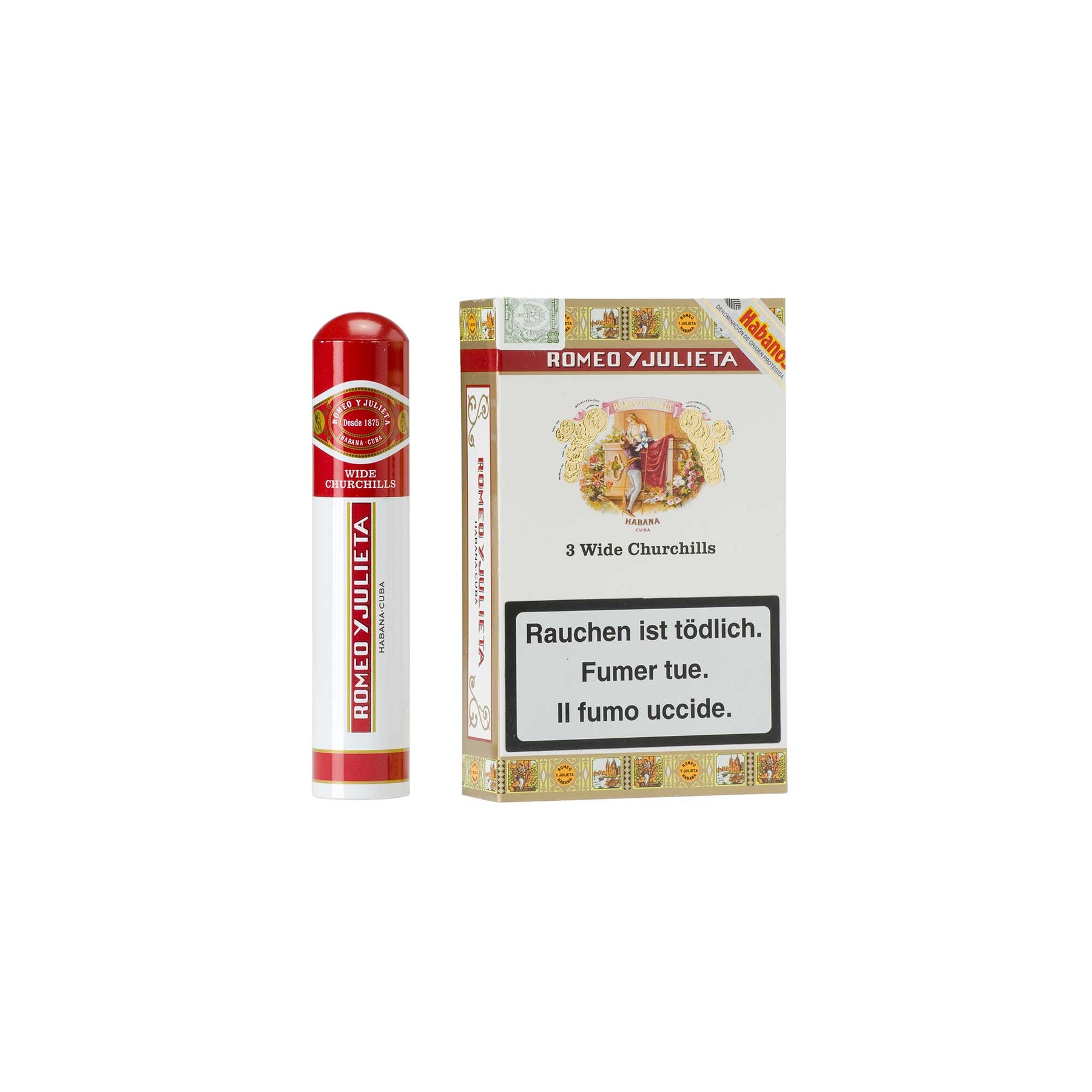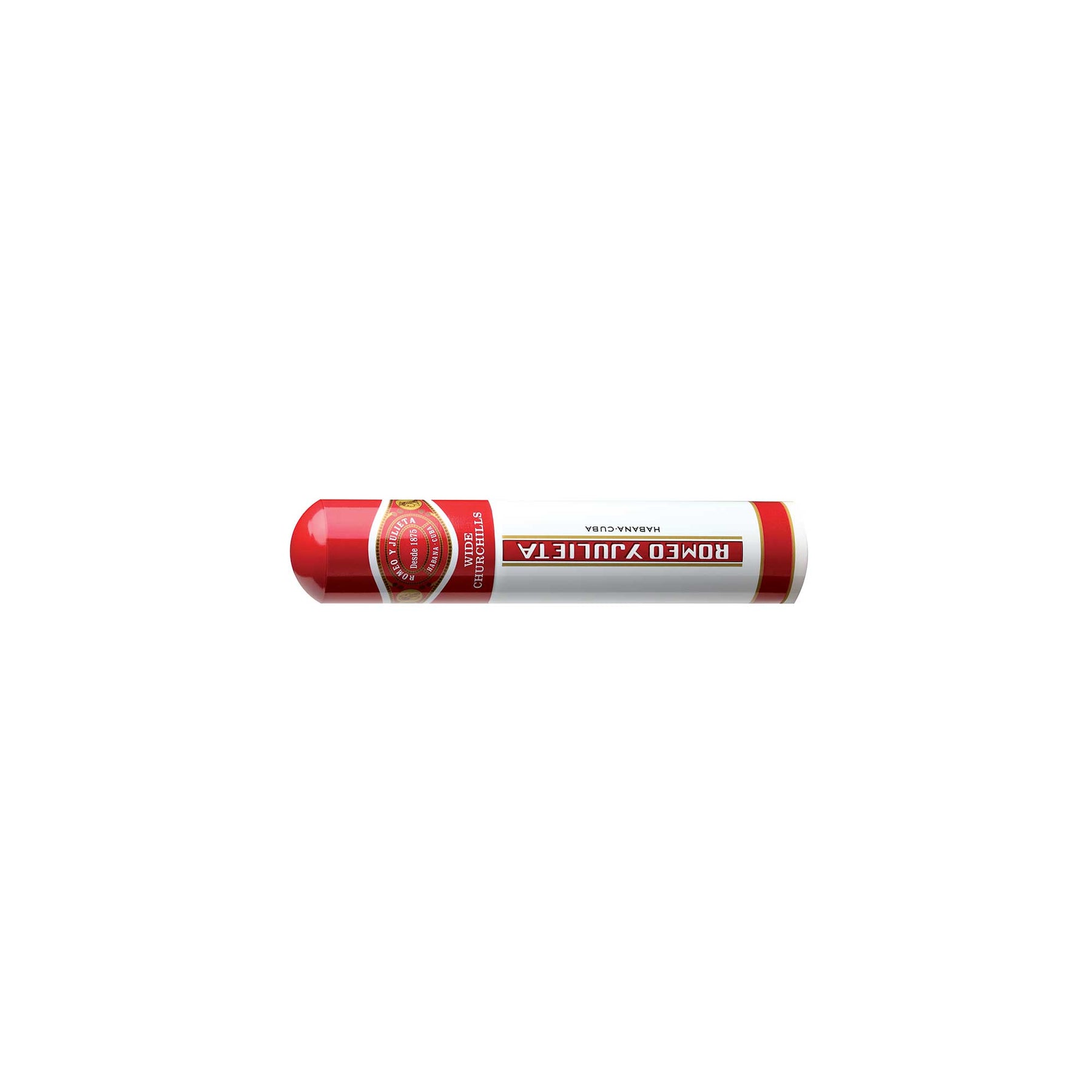 WIDE CHURCHILLS

The Romeo y Julieta Wide Churchills was released in 2010 and is the third cigar of the line to be named after the British Prime Minister.  
It sports a Montesco vitola, measuring 130mm in length with a 55 ring gauge; the largest of the brand.
It shares the same tobacco bland as the Romeo y Julieta Short Churchills and the Petit Churchills providing the same strong leather, tannin and mineral flavors with a sweetness undertone that is typical of the brand.
Founded back in 1875, the Romeo y Julieta brand was named as a tribute to the literary tragedy by William Shakespeare.
The brand achieved international renown in the early years of the 20th century, when Don "Pepín" Rodríguez, a successful businessman, took over and made Romeo y Julieta one of the biggest cigar brands. He promoted the brand to affluent citizens across America and Europe. Reportedly, he produced a collection of 20,000 personalized cigar bands for fashionable smokers to showcase as a mark of status. Among the wealthy and high clientele, the brand gained the respect of one of the globe's biggest icons. Winston Churchill was one of the brand's most devoted smokers. Since his visit to Havana in 1946, his name was used on some rings and gave name to the brand's best known vitola: Churchills of Romeo y Julieta. Its balanced and aromatic blend, with filler and binder leaves from the best Cuban plantations, makes Romeo y Julieta the classic medium-flavored Habano. Today, it enjoys great international prestige and presents one of the widest range of Habanos vitolas.