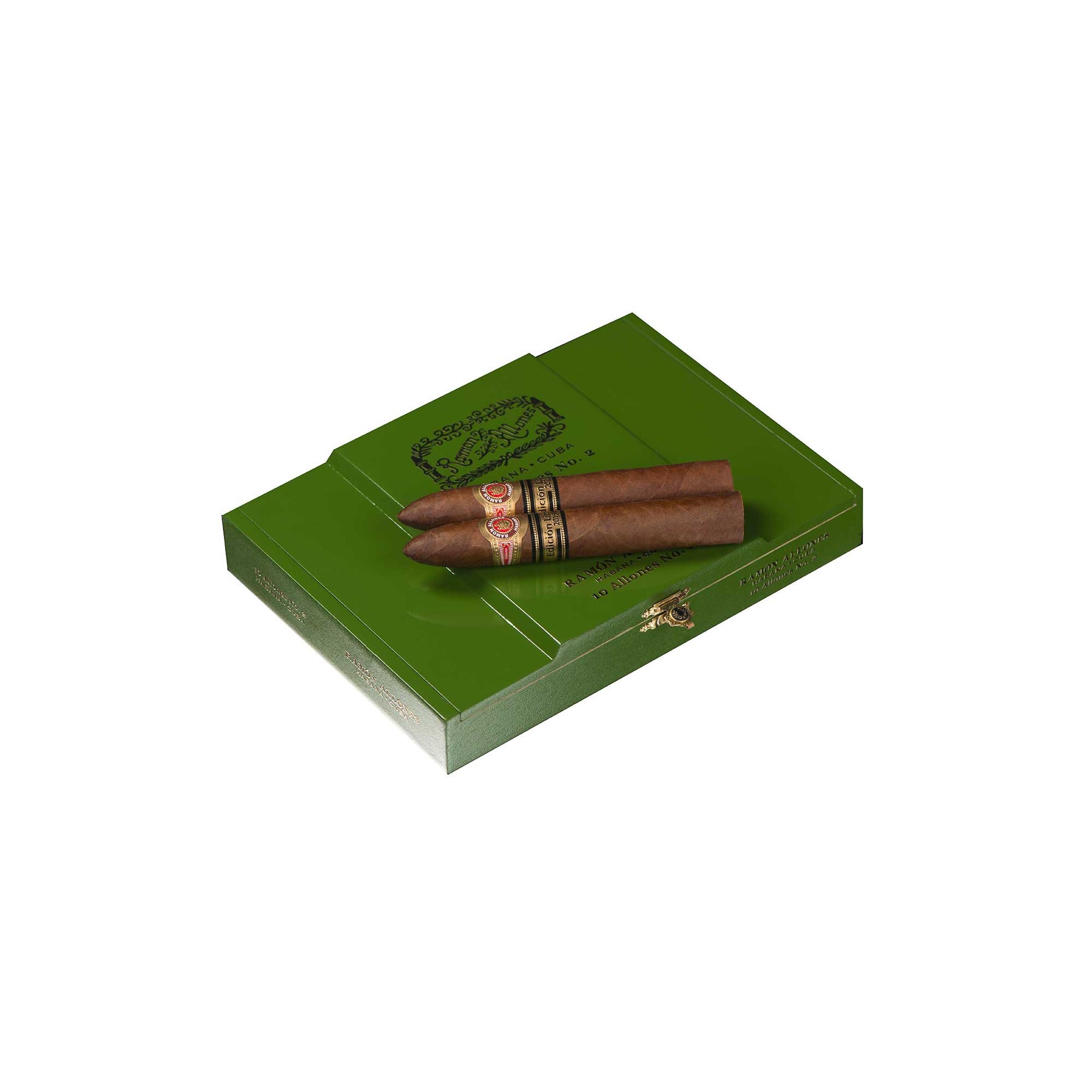 ALLONES No. 2 LIMITED EDITION 2019

The Ramon Allones No.2 is a 2019 limited edition.
It sports a Campana vitola measuring 140mm with a 52 ring gauge and presents dark, naturally fermented wrappers. 
Being a Limited Edition it uses only tobaccos aged for at least two years from the Vuelta Abajo region and is ennobled by a second black and gold band inscribed with the year. 
The Ramon Allones - Allones No.2 is presented in a premium green lacquered box containing 10 amazing cigars.
Ramón Allones is one of the big names in the history of Habanos. Founded in 1837, it is also one of the oldest brands still in production. Ramón Allones was the first one to pack his Habanos in boxes decorated with labels and stamped with his brand's emblem, being the pioneer of the packaging tradition that we know today. Its cigars are made "Totalmente a Mano con Tripa Larga- Totally Handmade with Long Filler", using wrapper, binder and filler leaves coming from the Vuelta Abajo region of Cuba. They are recognized by their intense and complex taste. Among the most renowned vitolas are: Gigantes and Allones Specially Selected.