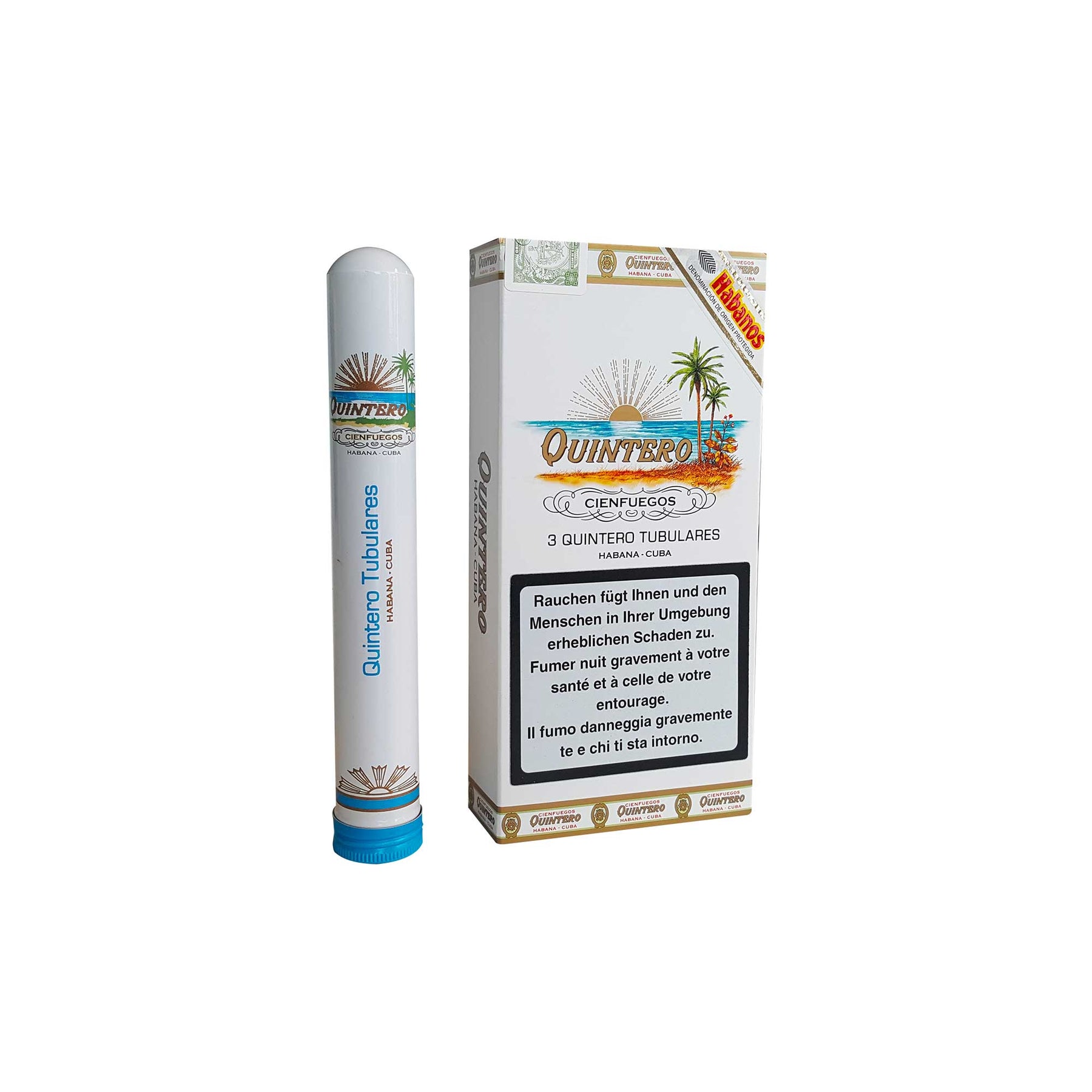 TUBOLARES

The Quintero Tubulares was released in 2016 as a brand new vitola for the Quintero brand. It measures 133mm in length with a 42 ring gauge and comes in a nice and practical aluminum tube.
The Tubolares is handmade with Tripa Corta, short filler, using the fine tobacco coming from the regions of Vuelta Abajo and Semi Vuelta in Pinar del Rio.
This medium-bodied cigar delivers a plenty of wood, hay and coffee aromas with a sweet undertone. 
For an easy and enjoyable smoke!
Quintero is an interesting brand for those who want to access to the Habano's flavour with a medium strength, but with an affordable price. It is one of the few Habanos brands that was not born in Havana. Its founder, Agustín Quintero settled in the city of Cienfuegos, also called the Pearl of the South. Quintero Habanos use tobaccos coming from the Vulta Abajo region and are made with the "Totalmente a Mano" technique with short filler to get their characteristic medium flavour.