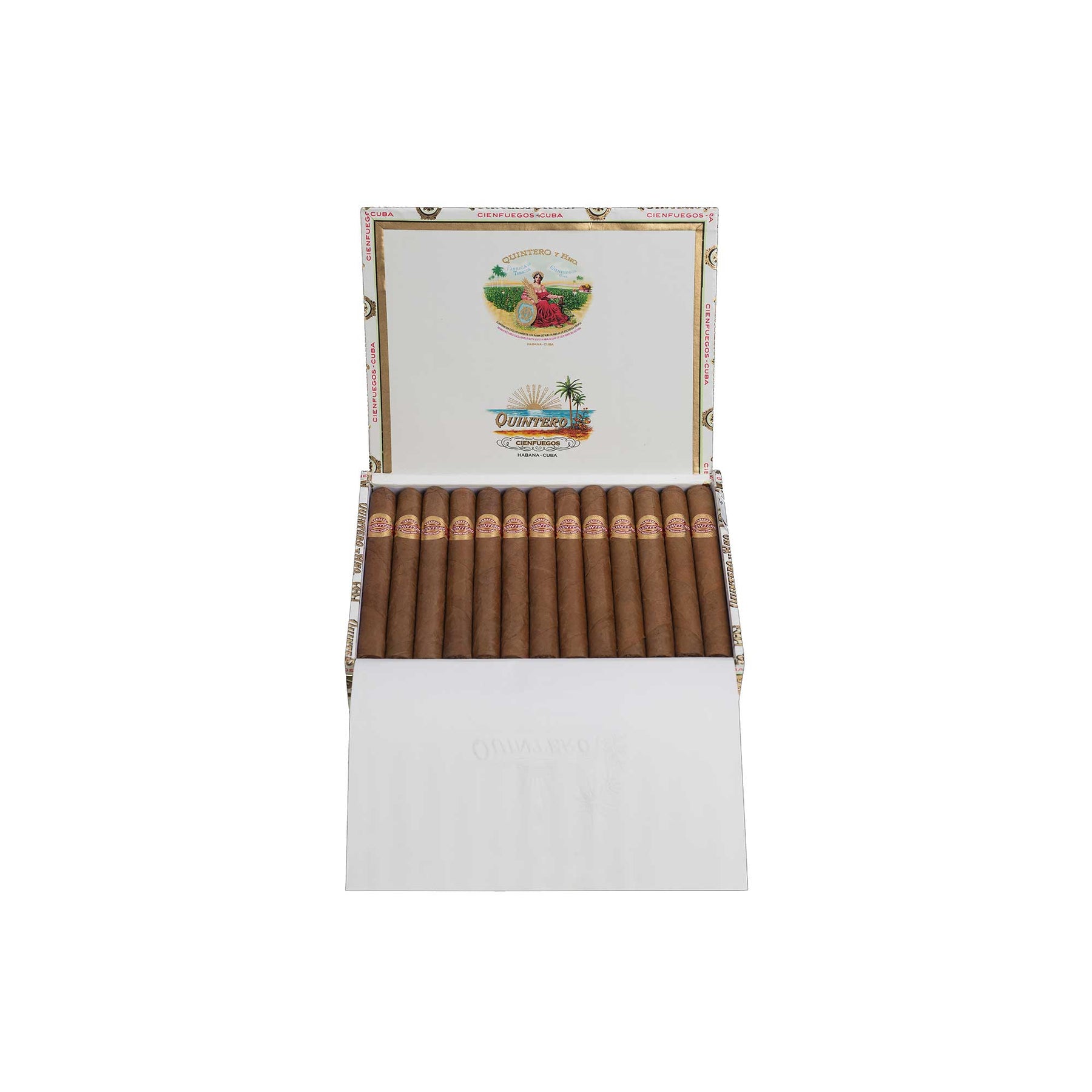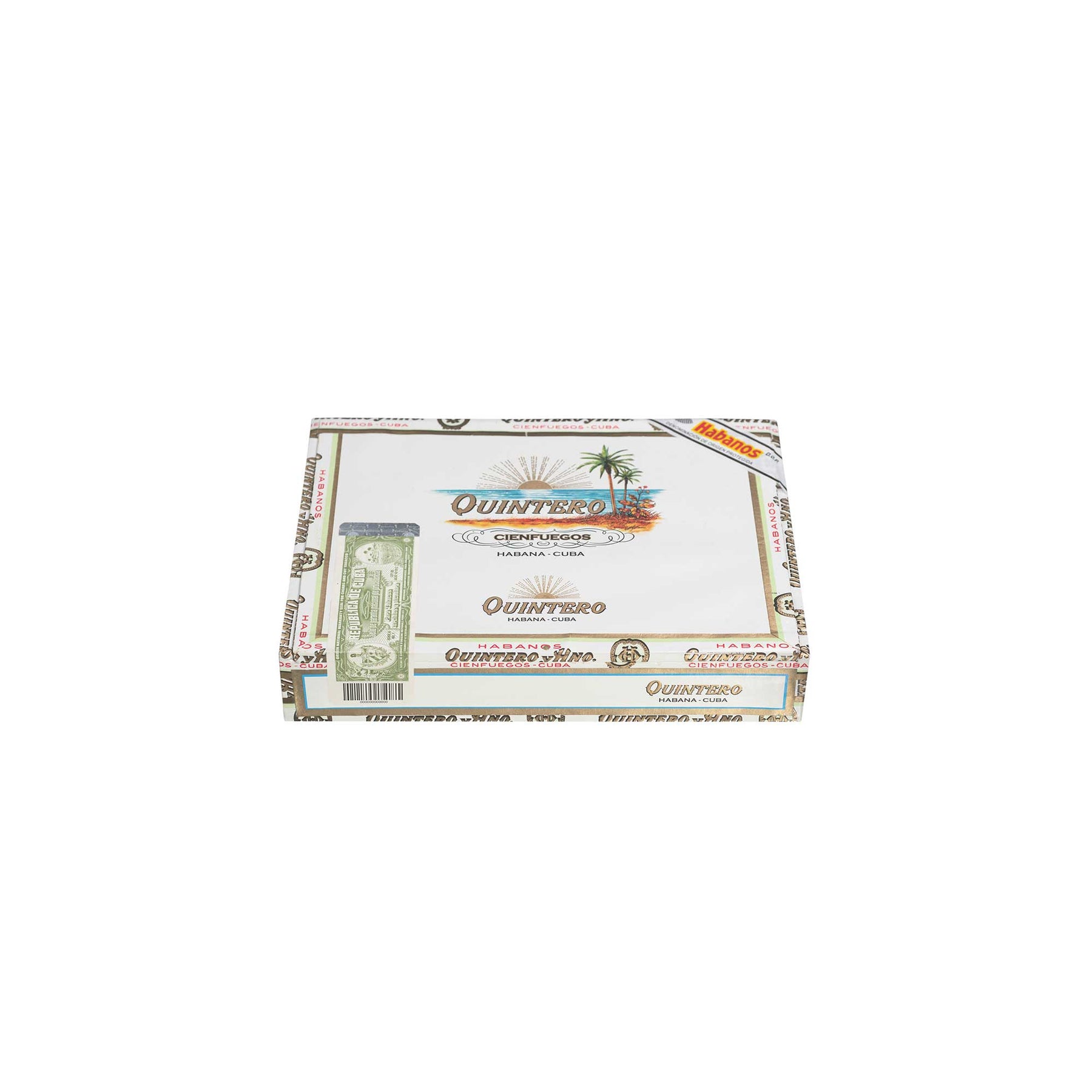 PANETELAS

The Quintero Panetelas is a Vagueritos or Short Panetelas vitola, measuring 127mm in length with a 37 ring gauge.  
It is perfectly hand rolled using short-filler leaves from the finest tobacco regions in Cuba; this granting an excellent value for quality.
This small cigar provides a medium-bodied smoke full of the typical Cuban cigar flavors: cedar and warm vanilla with a dash of coffee.  
Its short size makes it the perfect companion for a good cup of coffee. 
Quintero is an interesting brand for those who want to access to the Habano's flavour with a medium strength, but with an affordable price. It is one of the few Habanos brands that was not born in Havana. Its founder, Agustín Quintero settled in the city of Cienfuegos, also called the Pearl of the South. Quintero Habanos use tobaccos coming from the Vulta Abajo region and are made with the "Totalmente a Mano" technique with short filler to get their characteristic medium flavour.