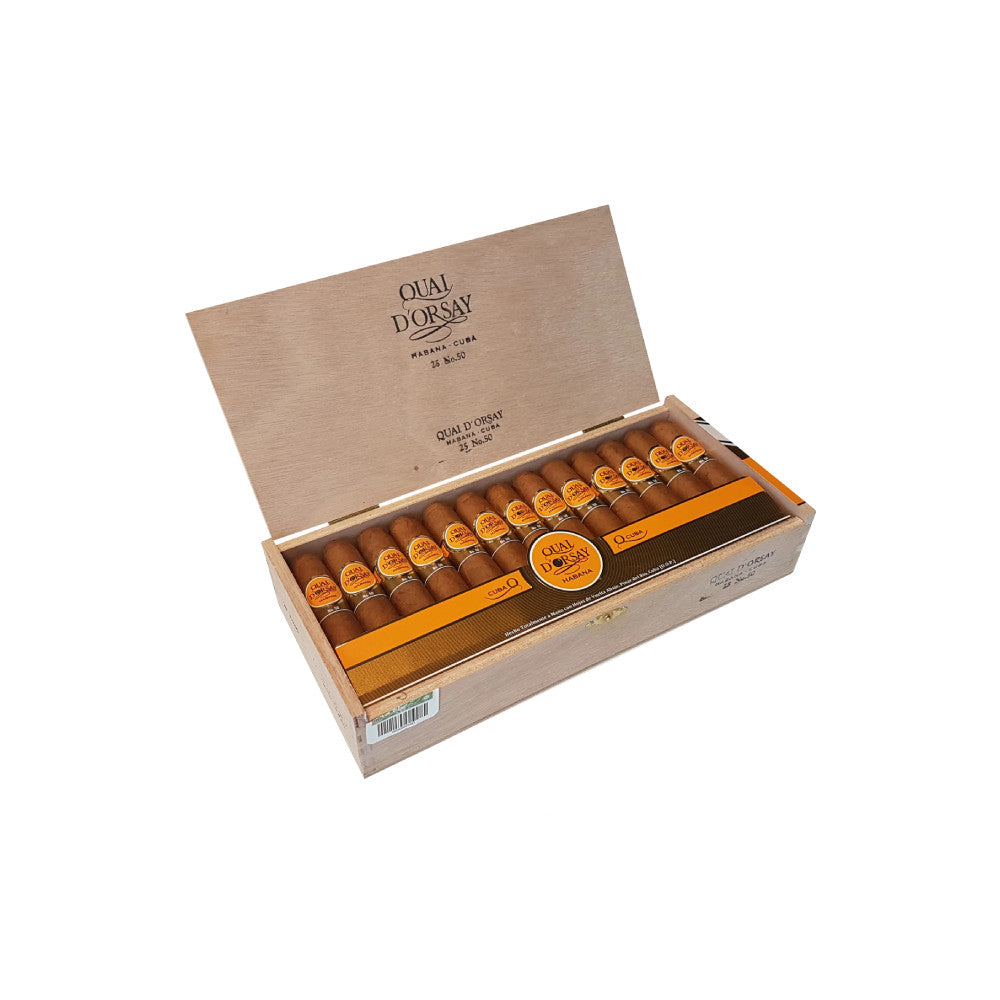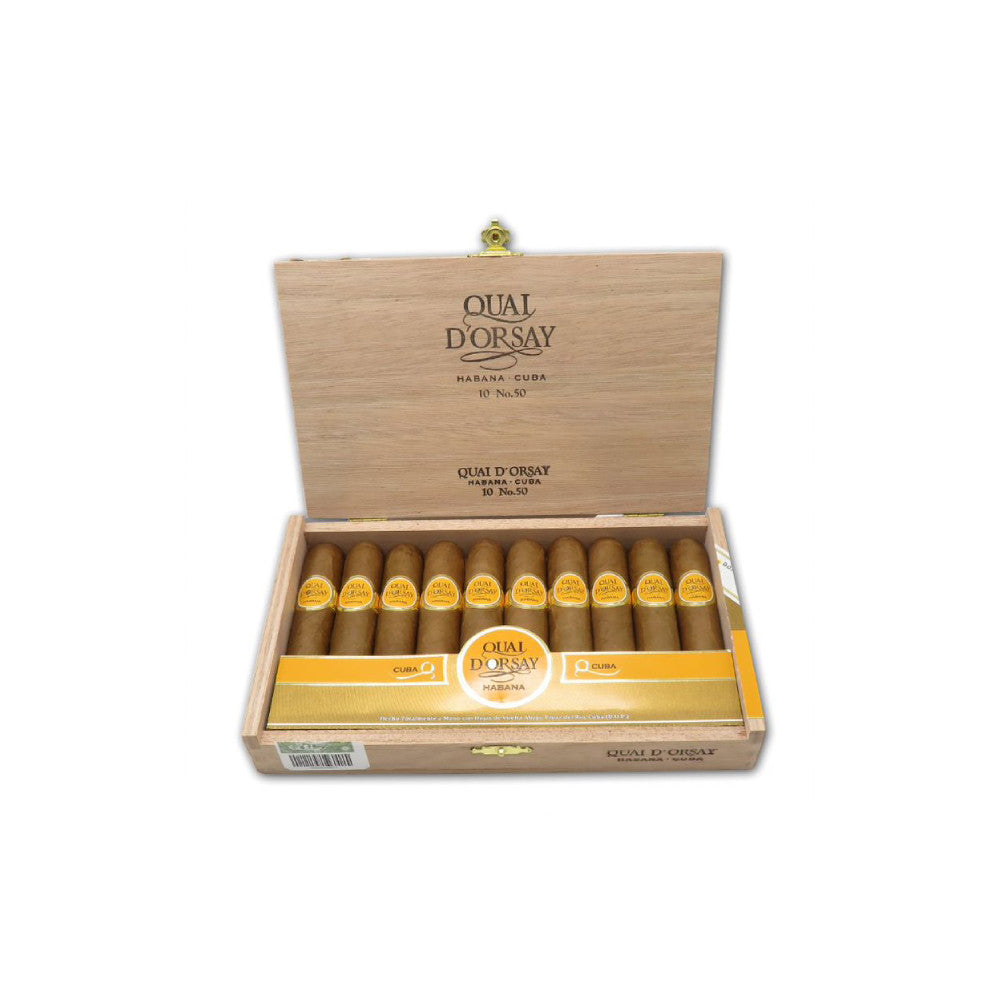 No. 50

In 2016 Habanos started a revision of the Quai D'orsay portfolio by launching two new vitolas -the No. 50 and the No. 54-  with a new packaging and logo bands in the attempt to meet the market increasing demand for thicker cigars.
The Quai D'Orsay No. 50 is a Petit Robusto, measuring 110mm in length with a 50 ring gauge.
It's wrapped in a smooth Colorado wrapper and provides a medium body aromatic profile. 
Once lit it delivers cedar and floral notes mixed with a creamy undertone while in the second half hazelnut, bread and vanilla aromas make their appearance.
This very pleasant cigar is an excellent choice for new smokers as for experienced ones.
Quai D'Orsay is relatively a young brand. It was founded in 1973 by Cubatabaco, a state-owned company that was responsible for the production and distribution of Cuban Cigars in collaboration with SEITA (the French equivalent) - before Habanos S.A. took over.  Its name is due to the famous avenue of Paris located on the edge of the Seine where Seita had his offices at that time. For more than 40 years, the brand has remained a discreet jewel in the Habanos portfolio, accessible only to experts in the French market. 
Quai D'Orsay cigars are made "Totalmente a mano con Tripa Larga"-"Totally Handmade with Long filler" and light strength. They are very popular for their Claro leaf wrappers that give these puros their gorgeous light tanned color. Today Cuban cigars enthusiasts from all over the world are able to enjoy Quai D'Orsay cigar; discovering their refinement and French "charm" and all the strength, character and intensity of the best Cuban tobacco.