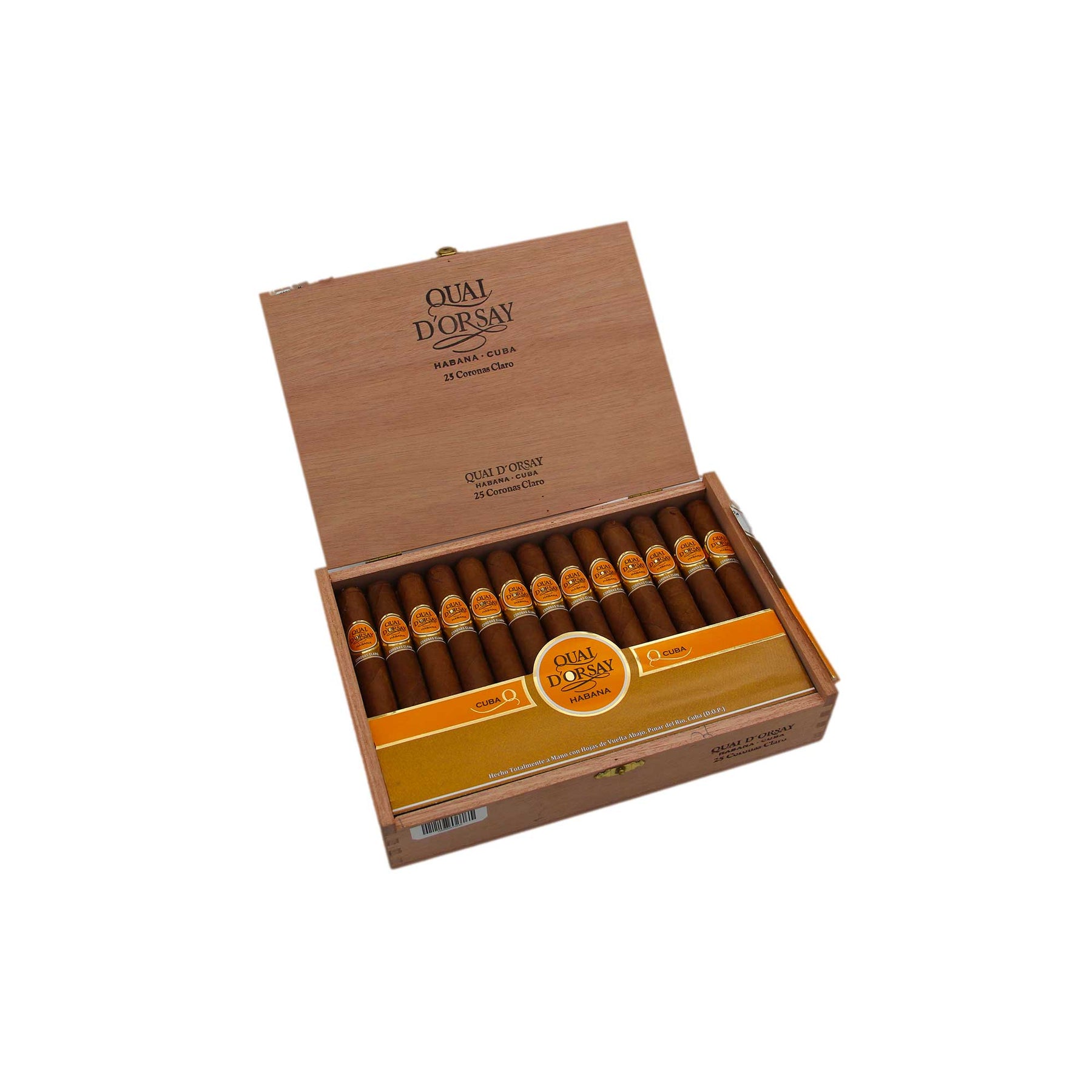 CORONAS CLARO

The Coronas Claro is the last original release of Quai D'Orsay that is still part of its the regular production. 
It was re-launched in 2017 and its limited production makes it hard to find.
This classy Habano presents an elegant light-bodied Coronas format, measuring 142mm with a 42 ring gauge. 
The Coronas Claro is a simple and generous cigar, full of sweet aromas ranging from creamy notes to woody ones.
Quai D'Orsay is relatively a young brand. It was founded in 1973 by Cubatabaco, a state-owned company that was responsible for the production and distribution of Cuban Cigars in collaboration with SEITA (the French equivalent) - before Habanos S.A. took over.  Its name is due to the famous avenue of Paris located on the edge of the Seine where Seita had his offices at that time. For more than 40 years, the brand has remained a discreet jewel in the Habanos portfolio, accessible only to experts in the French market. 
Quai D'Orsay cigars are made "Totalmente a mano con Tripa Larga"-"Totally Handmade with Long filler" and light strength. They are very popular for their Claro leaf wrappers that give these puros their gorgeous light tanned color. Today Cuban cigars enthusiasts from all over the world are able to enjoy Quai D'Orsay cigar; discovering their refinement and French "charm" and all the strength, character and intensity of the best Cuban tobacco.