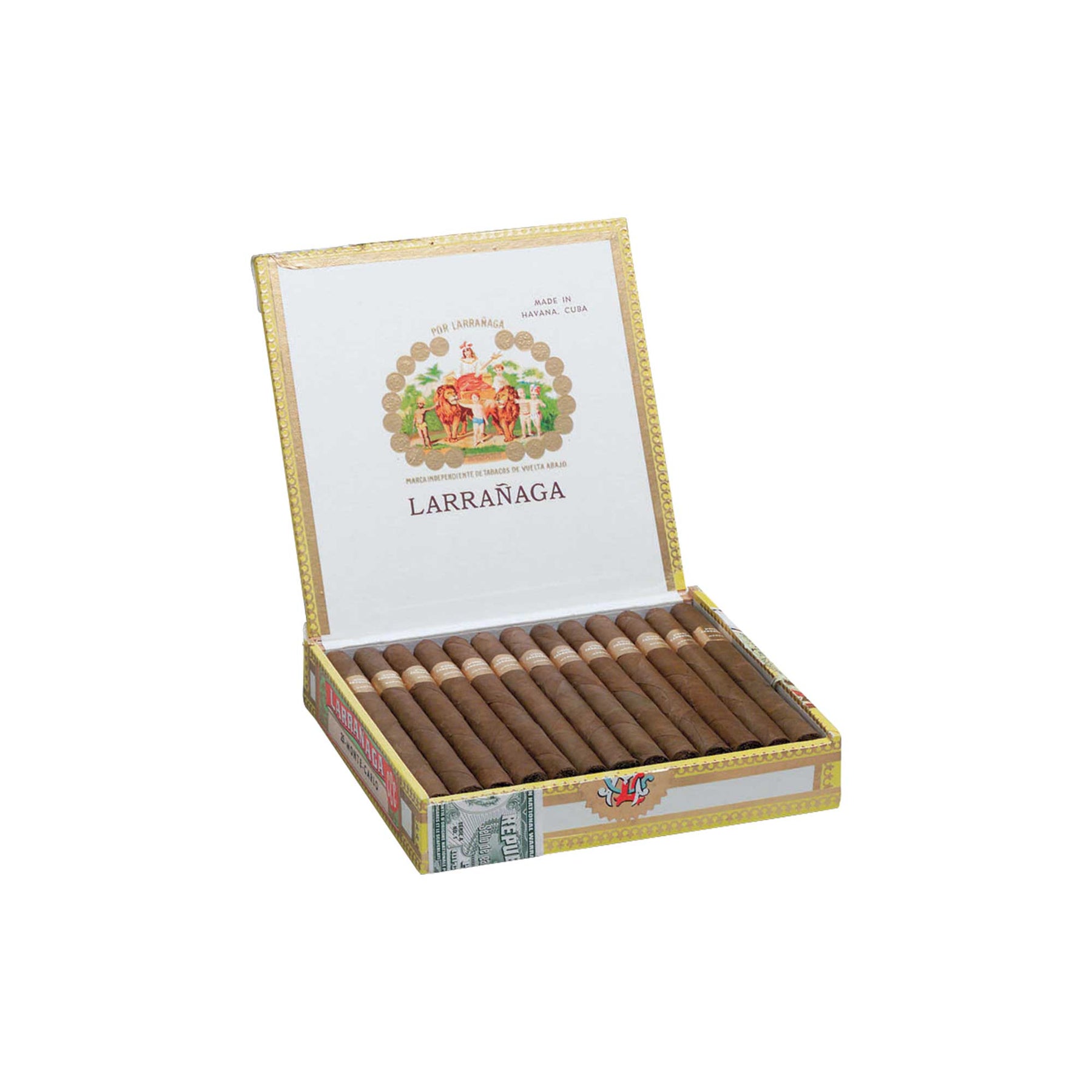 MONTECARLOS

The Por Larrañaga Montecarlos is a Deliciosos vitola, measuring 159mm in length with a 33 ring gauge. 
There was previously a machine-made Montecarlos by P.L., but in 2002 it was replaced by the hand-made Montecarlos which is the model currently in production.
This elegant cigar is wrapped with a beautiful Colorado claro wrapper and filled with the finest leaves of the Vuelta Abajo region.
You can expect a light-medium bodied smoke rich of woody and sweet flavors, like caramel and almond. 
With its mild profile the Montecarlos is the perfect choice for a daytime or a pre-dinner smoke.
Founded in 1834, Por Larrañaga has a well-earned reputation as a brand that is carefully crafted and well presented. Spanish immigrant Ignacio Larrañaga travelled to Havana in 1825 and set his sights on becoming a cigar creator. Towards the end of the 19th century, Por Larrañaga Cigars became one of the most popular Cuban cigars brand on an international level. The Por Larrañaga cigars are made "Totalmente a mano con Tripa Larga  and short filler -Totally  Handmade with Long Filler and Short Filler", using tobacco coming from the Vuelta Abajo region of Cuba, the world's best place for tobacco plantations. Cigar aficionados greatly appreciate the flavors of these cigars which gently develop over the course of smoking.