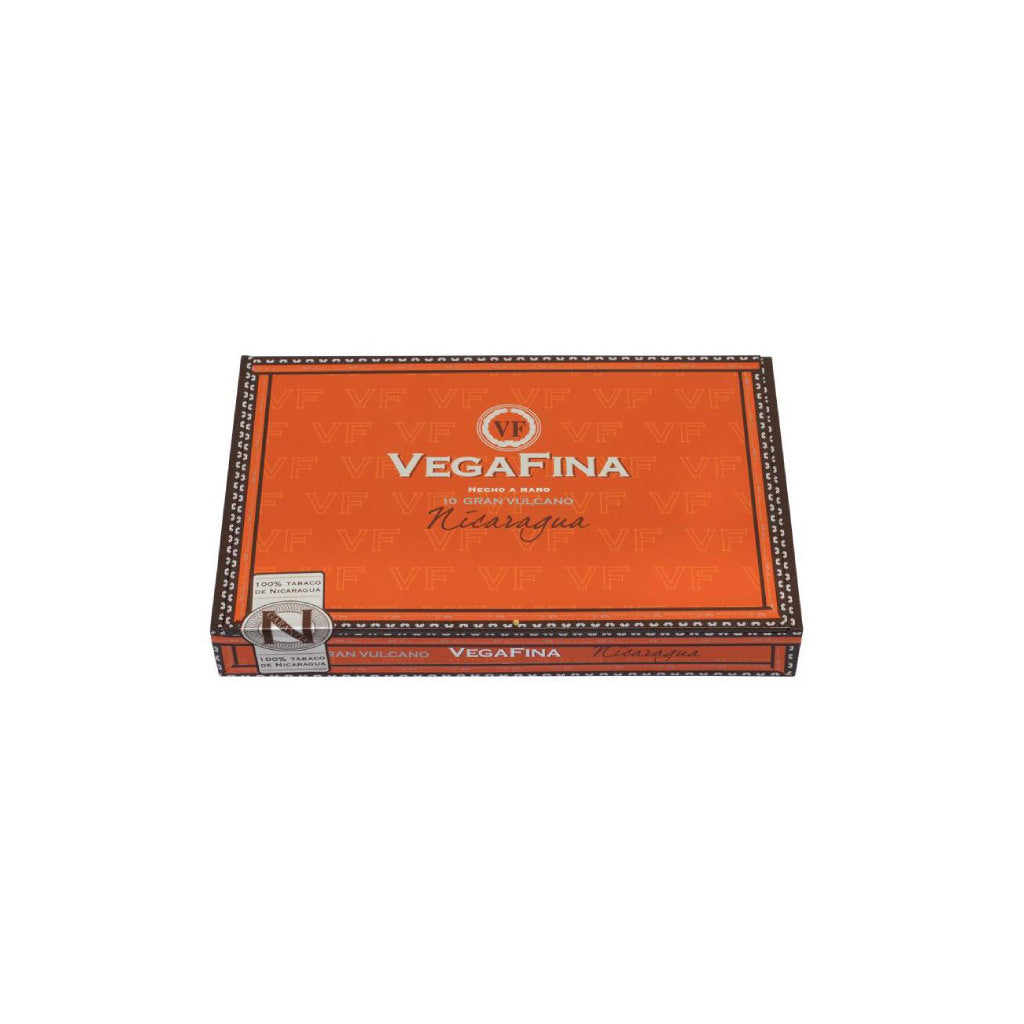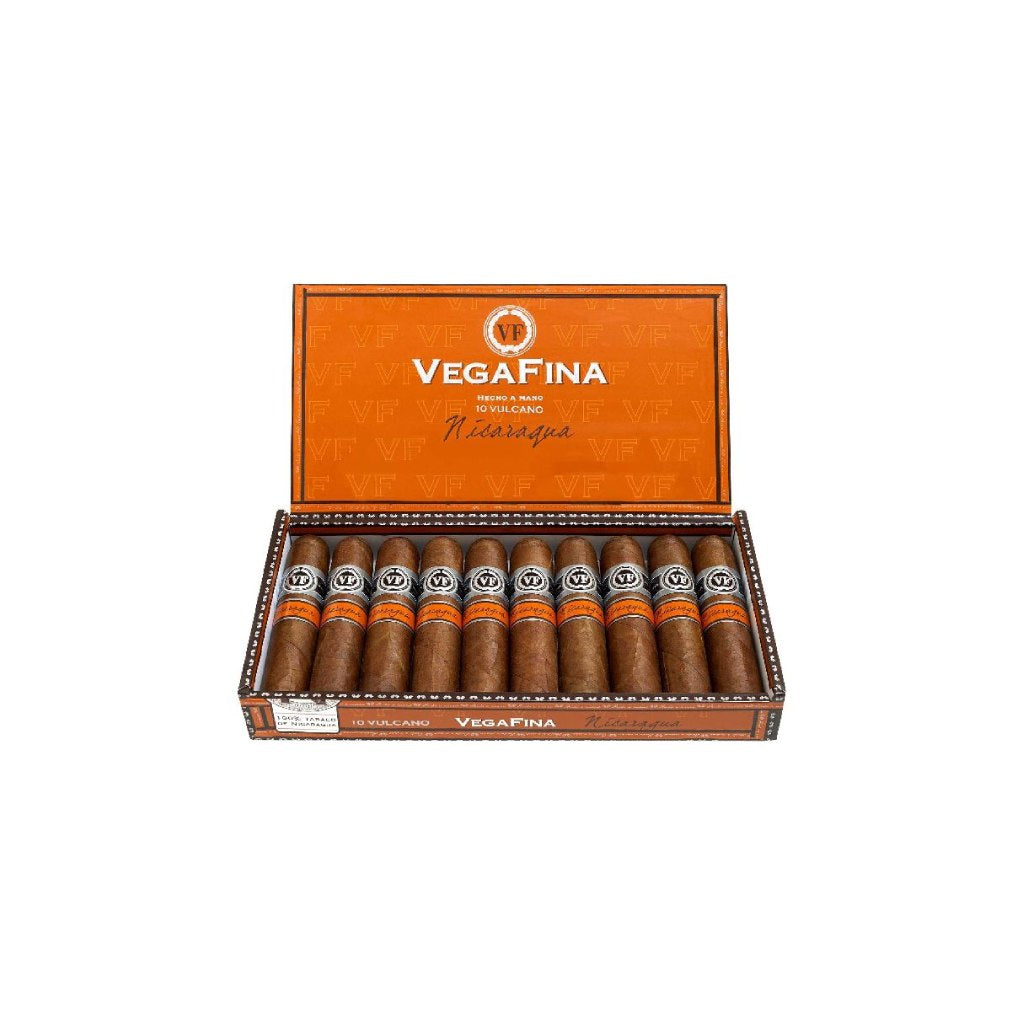 Nicaragua Gran Vulcano

Product Overview: Experience the epitome of cigar craftsmanship with the VegaFina Nicaragua Gran Vulcano. This premium cigar, a proud addition to the VegaFina Nicaragua line, offers aficionados a 100% Nicaraguan blend, meticulously crafted with the finest tobacco leaves from the renowned regions of Jalapa and Estelí.
Dimensions: 137mm by 56 ring gauge.
Key Features:
Authenticity: A genuine product from the esteemed Tabacalera S.L.U.
Blend: A harmonious blend of Nicaraguan puro, featuring a Habano 2000 wrapper from Jalapa, combined with a binder from Jalapa and filler tobaccos from both Estelí and Jalapa.
Aroma & Flavor: Dive into a symphony of flavors, from the initial notes of almond and shortbread, evolving into a rich blend of vanilla, oak, and natural tobacco. The smoke is smooth, thick, and accentuates creamy flavors with a hint of spice.
Construction: Proudly hand-rolled at the Tabacalera de García, ensuring impeccable craftsmanship and quality.
Intensity: A medium to full-bodied cigar, perfect for those who appreciate a robust and flavorful smoking experience.
Why "VegaFina Nicaragua Gran Vulcano"? The VegaFina Nicaragua Gran Vulcano is not just a cigar; it's a testament to the rich heritage of Nicaraguan tobacco. Whether you're a seasoned smoker or new to the world of cigars, the Gran Vulcano promises an unparalleled experience, capturing the essence of Nicaragua's finest tobaccos. Its popularity in the European market is a testament to its exceptional quality and flavor profile.
Conclusion: The VegaFina Nicaragua Gran Vulcano is a celebration of tradition, craftsmanship, and the rich flavors of Nicaragua. Its impeccable construction and unique blend make it a must-have for every cigar enthusiast. Dive into a world of flavor, aroma, and luxury with every puff.
Tags: VegaFina, Nicaragua, Gran Vulcano, Tabacalera S.L.U., Nicaraguan puro, Habano 2000 wrapper, Jalapa, Estelí, Premium, Handmade, Authentic.