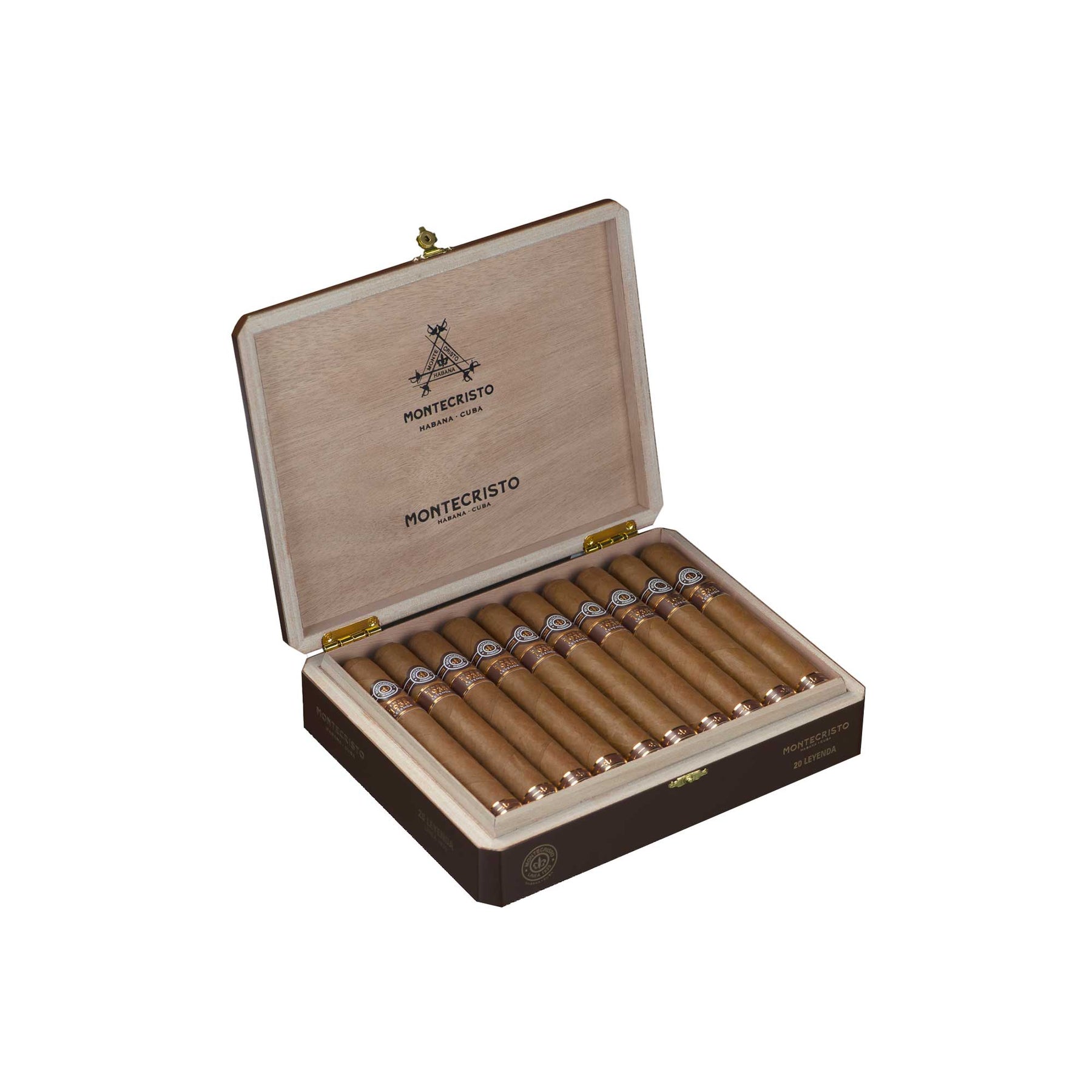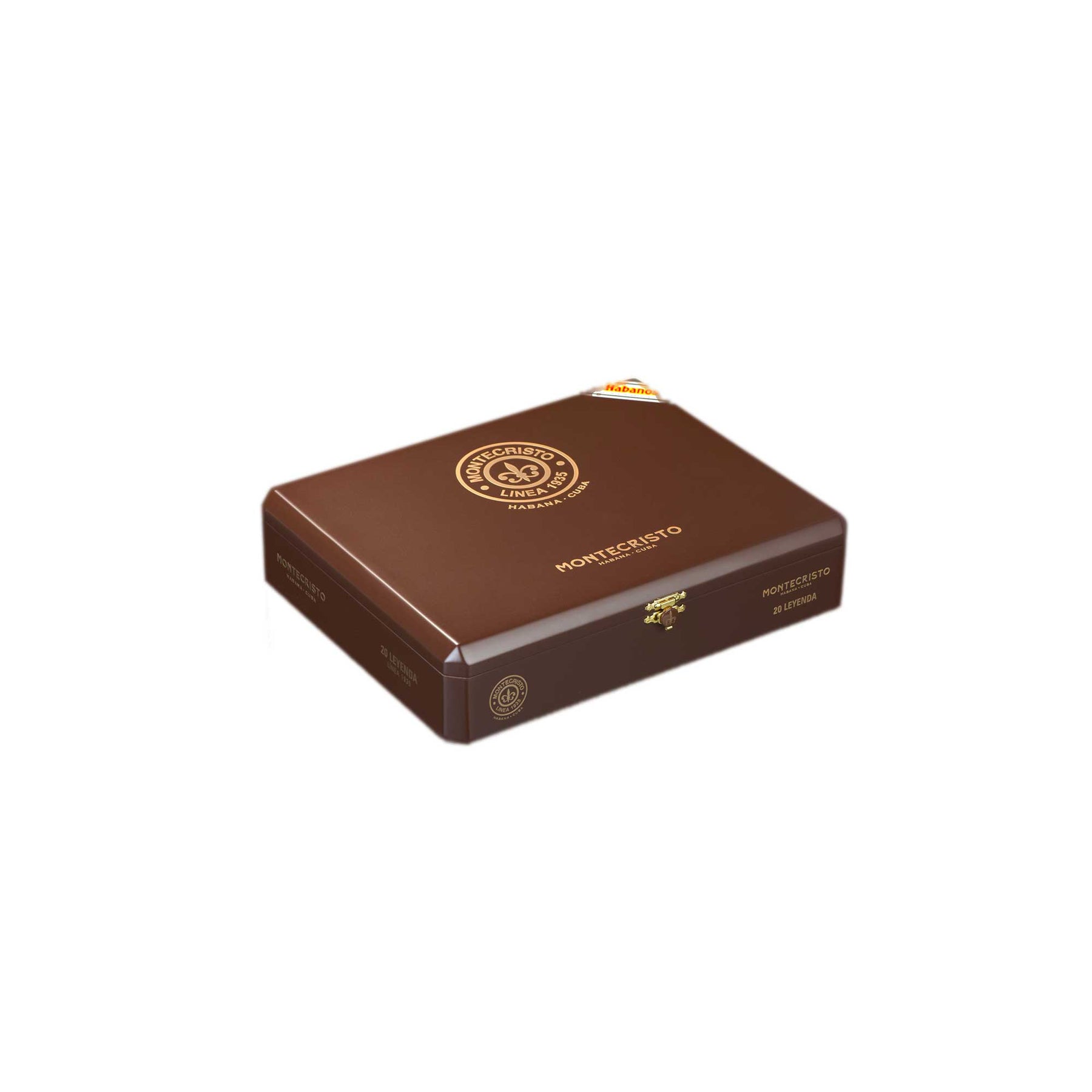 LINEA 1935 LEYENDA

The Montecristo Linea 1935 Leyenda Cigar is one of three premium cigars offered by Montecristo. 
The Linea 1935 line was released in 2017 with the aim to create cigars with a stronger intensity and stronger flavors within the Montecristo portfolio.
The Leyenda sports a Gordo vitola, measuring 165mm in length with a 55 ring gauge. It is a tripa larga totalmente a mano -long filler, totally handmade-; this resulting in a thick and creamy smoke with a full strength.
The presentation of the box is stunning, boasting a dark brown lacquer finish, beveled edges and a precious engraving with a fleur-de-lis that has become synonymous with the Montecristo. The remarkable product inside combined with the work of art that contains them makes it an excellent investment.
Montecristo is one of the most recognized Habanos brands in the world; its Montecristo No.4 being the best-selling Habano in the market. Its name is clearly an homage to the Dumas' novel "The Count of Monte Cristo". The tobacco store reader used to read the novel to the Torcedores (cigar makers) at the H.Upmann factory in Havana, where the brand was founded in 1935. Such was the acceptance that it was decided to give the name of the novel's protagonist to the new brand. Although initially it was composed by five unique vitolas, numbered from 1 to 5, the brand progressively completed an offer that currently covers the tastes of the most demanding smokers, from the majestic Montecristo A, to smaller formats. With its distinguished aroma and its long filler vitolas, made exclusively with leaves from the Vuelta Abajo zone, this brand has captivated both experienced smokers and those new to the world of Habano.