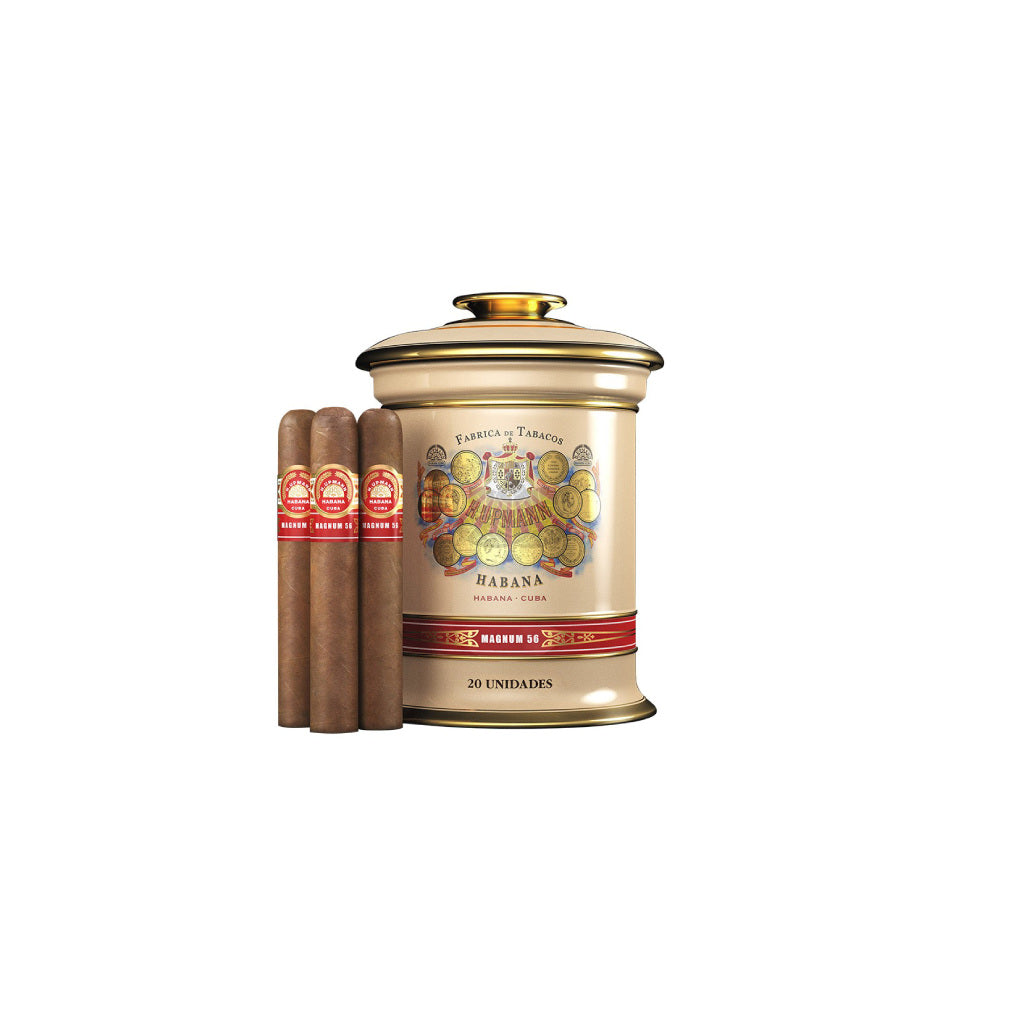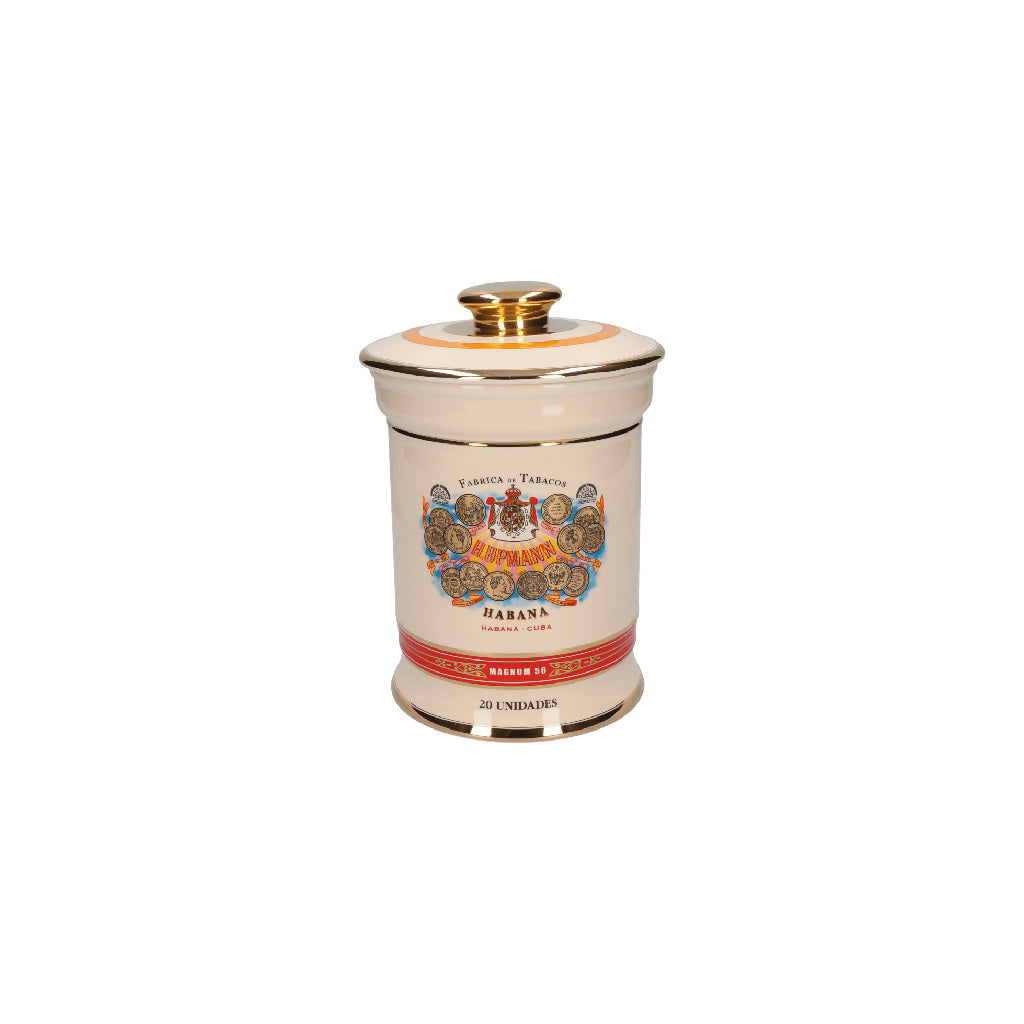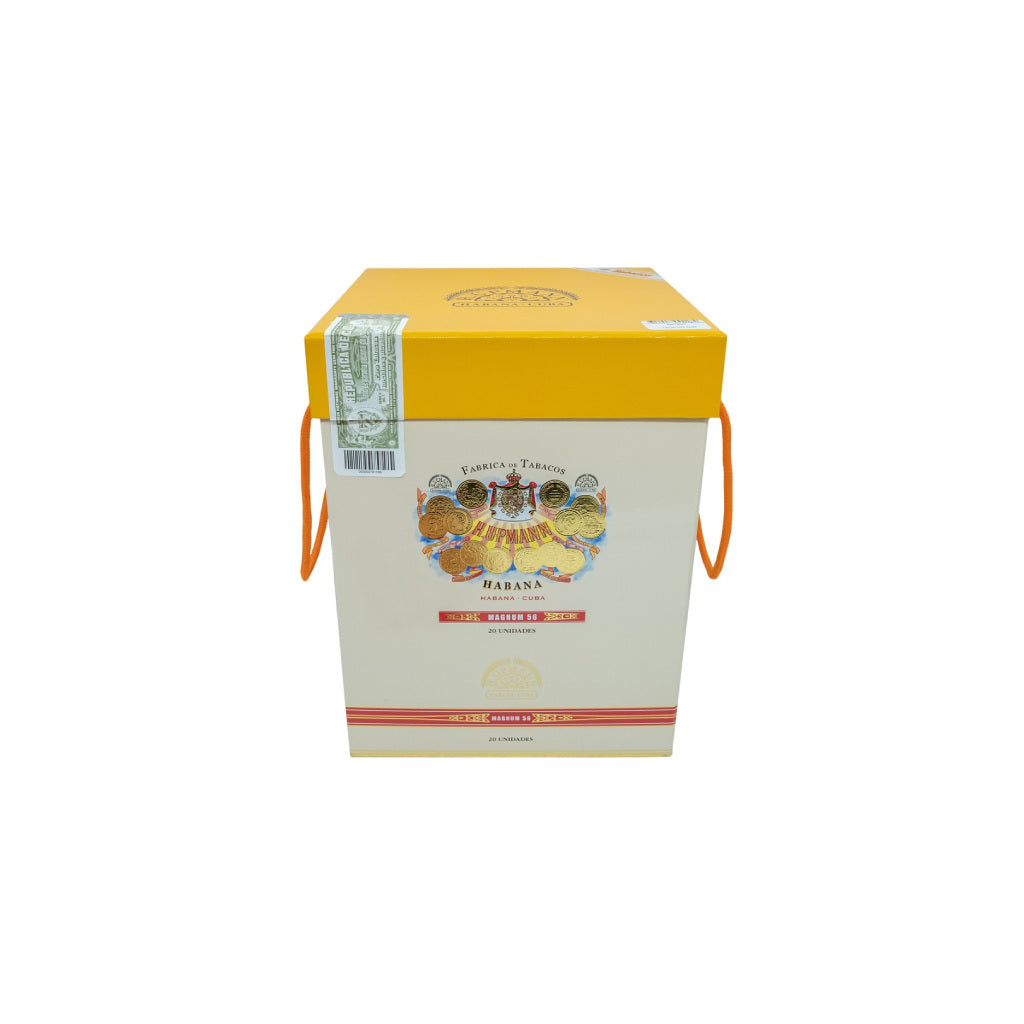 Magnum 56 JAR - Travel Retail

H. Upmann Magnum 56 Jar
Product Overview: Immerse yourself in a world of premium cigars with the H. Upmann Magnum 56 Jar. Originally crafted for the discerning travelers of Duty Free and Travel Retail outlets, this masterpiece is a harmonious blend of H. Upmann's rich history and impeccable craftsmanship.
Dimensions: 150mm by 56 ring gauge.
Key Features:
Traveler's Delight: Exclusively designed for Duty Free and Travel Retail, showcasing H. Upmann's global allure
Historical Resonance: A nod to the Magnum 56's debut in 2015 as an Edición Limitada, this jar edition captures its essence while offering a renewed experience.
Art in Presentation: The ceramic jar, adorned with the iconic H. Upmann insignia and a series of gold medals, pays tribute to the brand's illustrious history in international exhibitions.
Taste Odyssey: Transitioning from subtle to pronounced strength, the Magnum 56 delivers a spectrum of flavors that the Magnum series is renowned for.
Why H. Upmann Magnum 56 Jar? The Magnum 56 Jar is not just a cigar; it's a journey through H. Upmann's storied legacy. For those who value a blend of history and taste, this cigar is an essential addition, offering a voyage through time and a tribute to the timeless art of cigar creation.
Conclusion: The H. Upmann Magnum 56 Jar stands as an emblem of tradition, innovation, and the enduring art of cigar-making.
Tags: H. Upmann, Magnum 56, Edición Limitada, Cuban Cigar, Duty Free Exclusive, Ceramic Jar, Historical Legacy, Premium Blend, Tradition, Taste.
Herman Upmann was a German banker whose love for Habanos led him to settle in Havana in 1844 where found a bank and a Habanos factory. Over time, the bank closed, but his brand of cigars persists today as an example of the most refined Habanos, medium strength flavour. The H. Upmann blend, is obtained from leaves coming from the Vuelta Abajo region. All its vitolas are made "Totalmente a Mano con Tripa Larga "– Totally handmade with Long Filler. The gold medals adorning the H. Upmann box were obtained in no less than eleven international fairs throughout the nineteenth century, as a reward for the brand's quality and inimitable aroma.