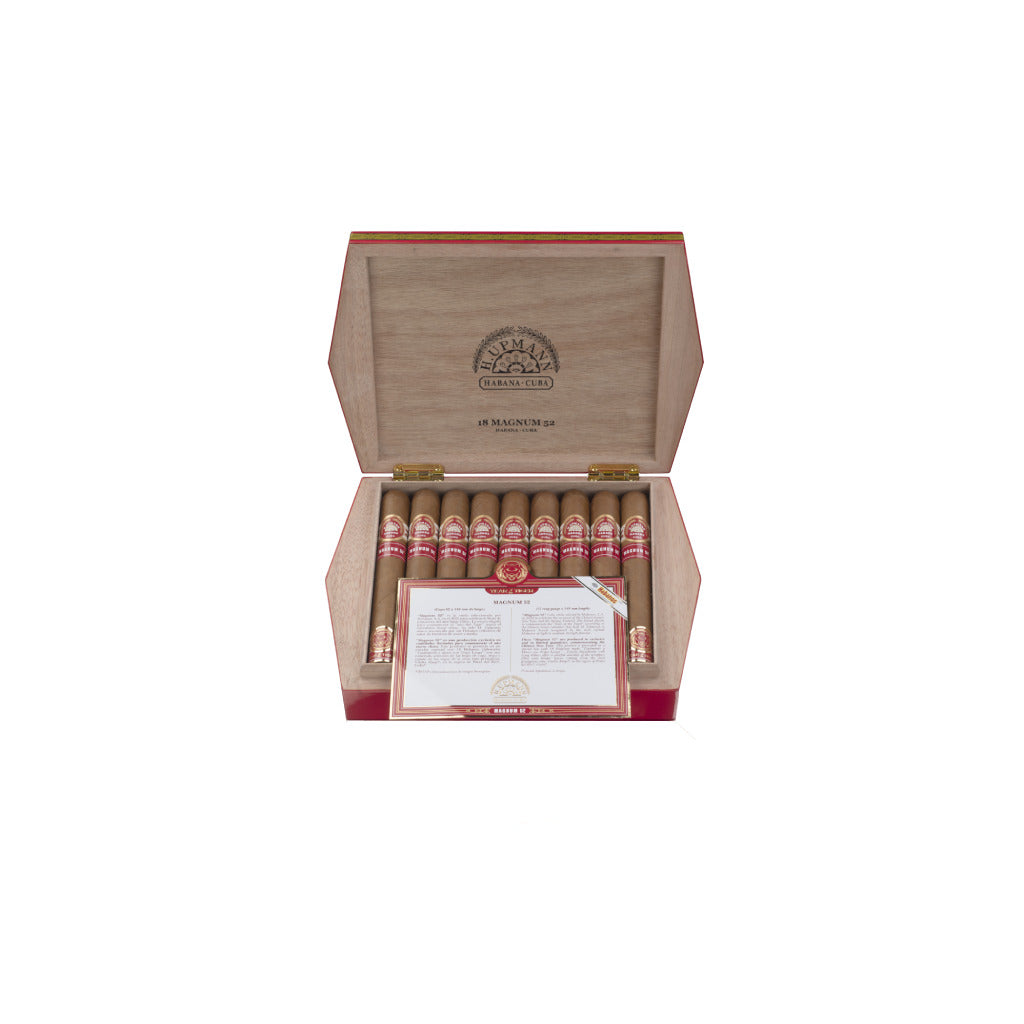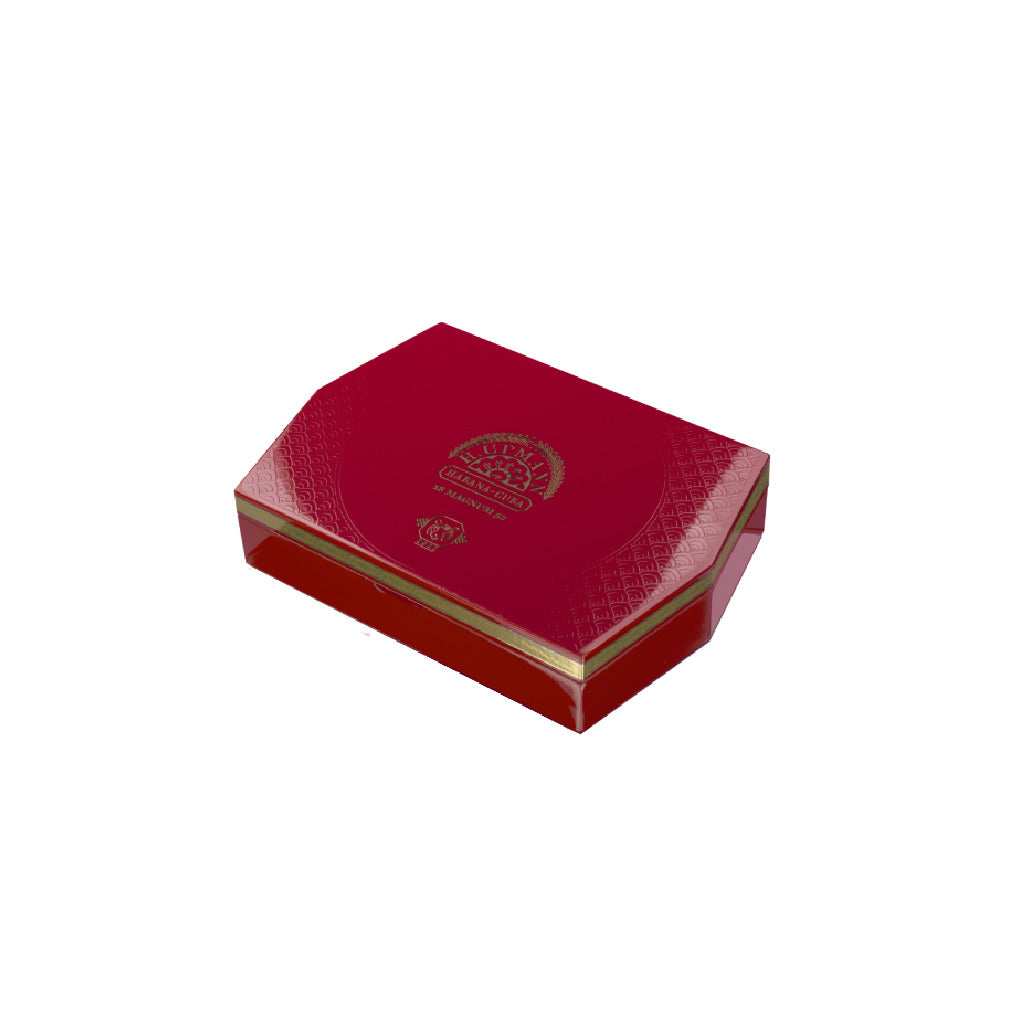 Magnum 52 Year of the Tiger

Introducing the exquisite H. Upmann Magnum 52, a limited edition Cuban cigar crafted to commemorate the zodiacal Year of the Tiger. This masterpiece is not just a cigar; it's a celebration of tradition, craftsmanship, and the rich legacy of H. Upmann.
Key Features:
Limited Edition Release: Exclusively produced to honor the Year of the Tiger, making it a collector's delight.
Tasting Notes: Experience roasted aromas right from the start, with a balanced medium strength. Perfectly paired with Ron 11 Years Old and medium roast Arabica coffee.
Craftsmanship: Each Magnum 52 boasts a beautiful wrapper, masterfully crafted with an excellent combustion and perfect draw. Truly a testament to the "Totally Handmade with Long Filler" promise.
Legacy: Dive into the rich history of H. Upmann, a brand that traces its roots back to 1840 when German banker Herman Upmann's love for Cuban cigars led him to Havana.
Product Details:
Size: 52 x 148 mm long
Origin: Vuelta Abajo area, Pinar del Río region, Cuba - the world's best tobacco-producing region.
Packaging: Glossy red, decorative boxes, symbolic of prosperity in Chinese culture, holding 18 cigars. Each cigar is adorned with a footband depicting a tiger, enhancing its exclusivity.
Why Choose H. Upmann Magnum 52: The Magnum 52 is more than just a cigar; it's an experience. Whether you're a seasoned aficionado or new to the world of cigars, the Magnum 52 promises a unique journey of taste and aroma. Its limited availability further adds to its allure, making it a must-have for every cigar enthusiast.
About H. Upmann: H. Upmann is not just a brand; it's a legacy. Founded by Herman Upmann in 1840, it has since become synonymous with premium quality Cuban cigars. Each cigar is a testament to the brand's commitment to excellence, offering cigar lovers a taste of history with every puff.
Tags: H. Upmann, Magnum 52, Year of the Tiger, Cuban Cigars, Limited Edition, Tasting Notes, Vuelta Abajo, Pinar del Río, Handmade, Long Filler.
Herman Upmann was a German banker whose love for Habanos led him to settle in Havana in 1844 where found a bank and a Habanos factory. Over time, the bank closed, but his brand of cigars persists today as an example of the most refined Habanos, medium strength flavour. The H. Upmann blend, is obtained from leaves coming from the Vuelta Abajo region. All its vitolas are made "Totalmente a Mano con Tripa Larga "– Totally handmade with Long Filler. The gold medals adorning the H. Upmann box were obtained in no less than eleven international fairs throughout the nineteenth century, as a reward for the brand's quality and inimitable aroma.