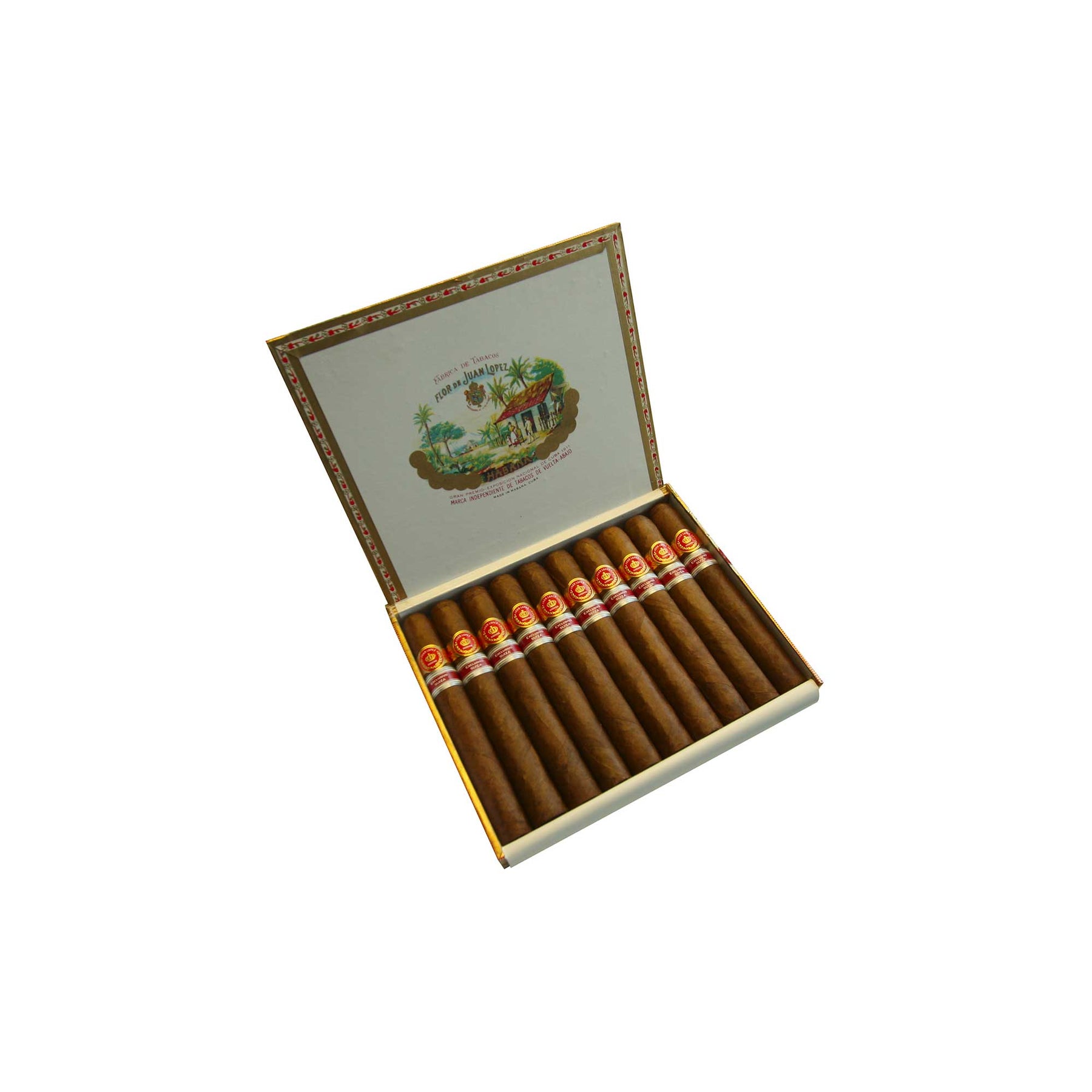 EMINENTES

The Juan López Eminentes was released in 2016 as an exclusive for the Swiss Market. It sports a beautiful Sublime vitola, measuring 164mm with a 54 ring gauge. 
From the first puffs the Eminentes reveals aromas of toasted notes mixed with ripe fruit and walnut ones. Its construction is excellent, the draft is regular and the smoke provides an amazing and elegant aromatic evolution.
This interesting cigar expresses its full flavor potential and strength after some aging in your humidor.
Juan López Diaz, a Spanish impresario, moved to Cuba to found the brand Juan López in 1870. A dream that materialized into reality and resulted in a brand held in high regard for its premium cigar. The Selección No.1 and the Selección No.2 basically make up the brand's vitolario. All its vitolario presents a consistent flavor and is composed of vitolas made "Totally by Hand with Long Tripe", with a blend composed of tripe and cape leaves from the Vuelta Abajo region.