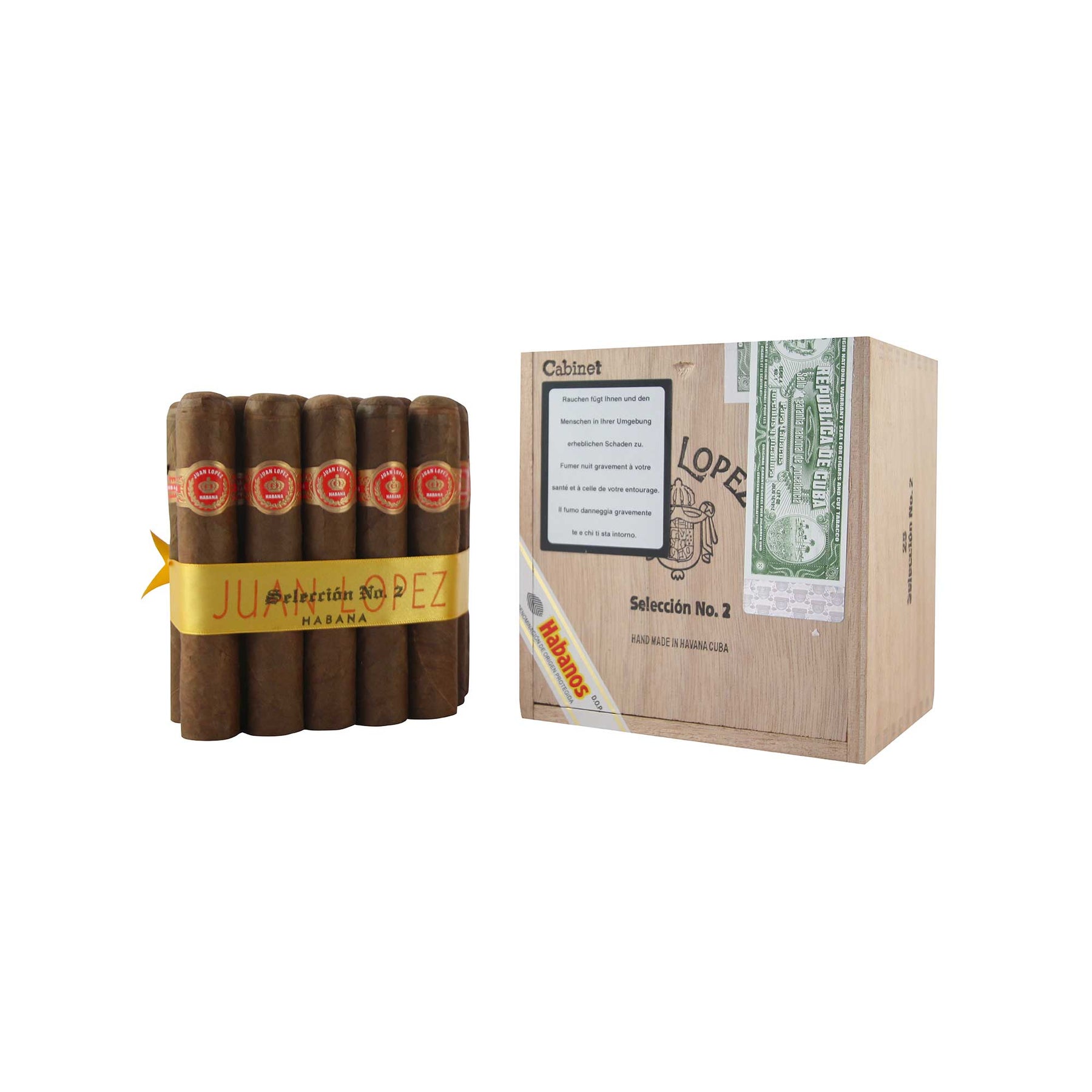 SELECCIÒN No.2
The Juan López Selección No.2 is a beautiful Robusto vitola, measuring 124mm with a 50 ring gauge, and is considered by many connoisseurs one of the "Top five Robustos" in the market. 
The Selección No.2 is hand rolled to perfection, which allows to enjoy a razor sharp burn. Its flavor profile is medium to full and is characterized by a balanced mix of earthy, cocoa and peppery notes.
The flavor of the blend makes the Selección No.2 an attractive choice for those who seek medium bodied and complex Habanos in a short smoking time.
Juan López Diaz, a Spanish impresario, moved to Cuba to found the brand Juan López in 1870. A dream that materialized into reality and resulted in a brand held in high regard for its premium cigar. The Selección No.1 and the Selección No.2 basically make up the brand's vitolario. All its vitolario presents a consistent flavor and is composed of vitolas made "Totally by Hand with Long Tripe", with a blend composed of tripe and cape leaves from the Vuelta Abajo region.