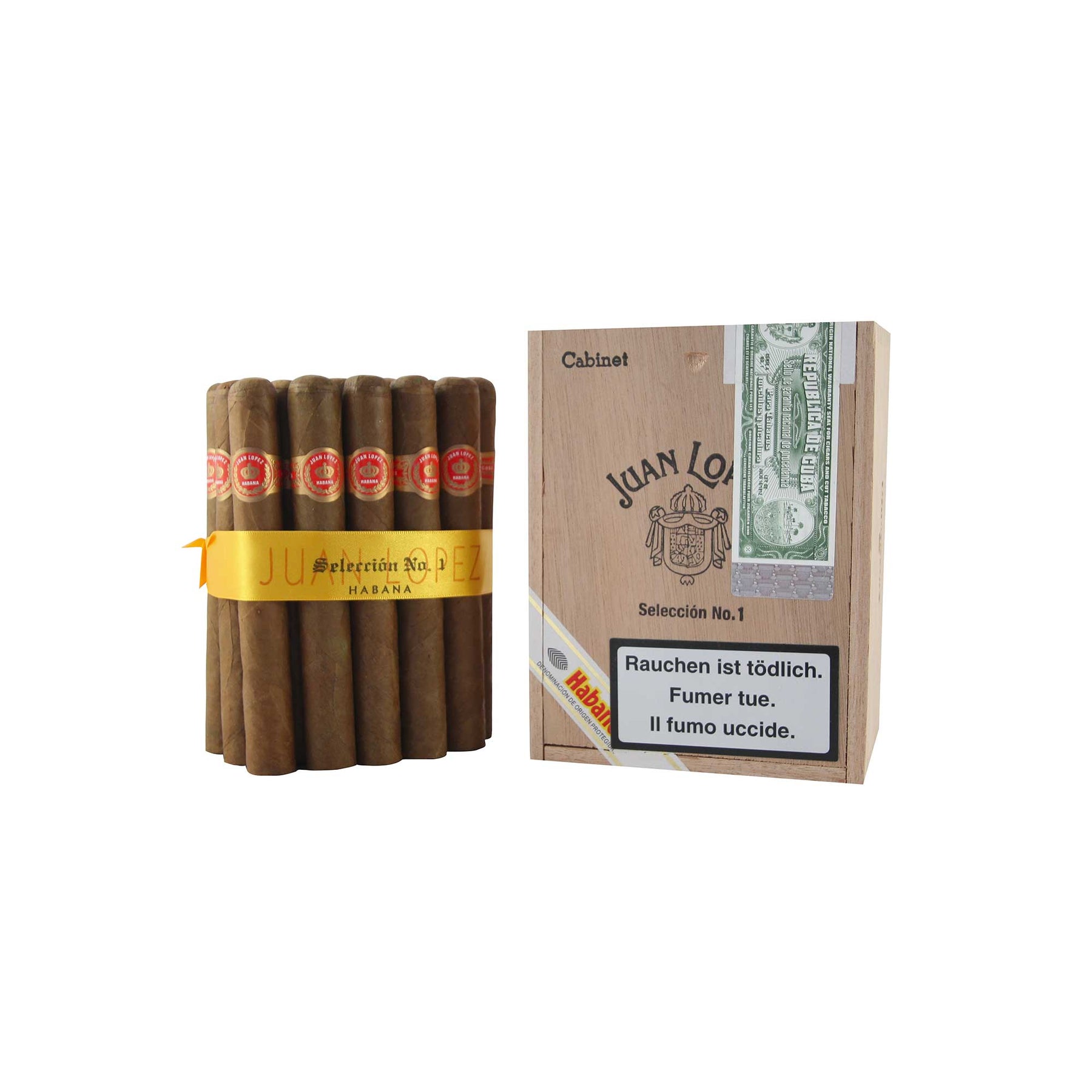 SELECCIÒN No.1

The Juan López Selección No.1 is a rich and tasty medium Habano of Grand Corona format, measuring 143mm with a 46 ring gauge.  It's hand rolled using tobacco leaves from the Vuelta Abajo region in Cuba and presents a beautiful Colorado wrapper that provides aromas of warm wood with a hint of cinnamon.  
Once lit you can easily find flavors of cashew, cedar, honey with a pinch of nutmeg.
This complex cigar expresses its full flavor potential after 2-3 years of aging in your humidor.
Juan López Diaz, a Spanish impresario, moved to Cuba to found the brand Juan López in 1870. A dream that materialized into reality and resulted in a brand held in high regard for its premium cigar. The Selección No.1 and the Selección No.2 basically make up the brand's vitolario. All its vitolario presents a consistent flavor and is composed of vitolas made "Totally by Hand with Long Tripe", with a blend composed of tripe and cape leaves from the Vuelta Abajo region.