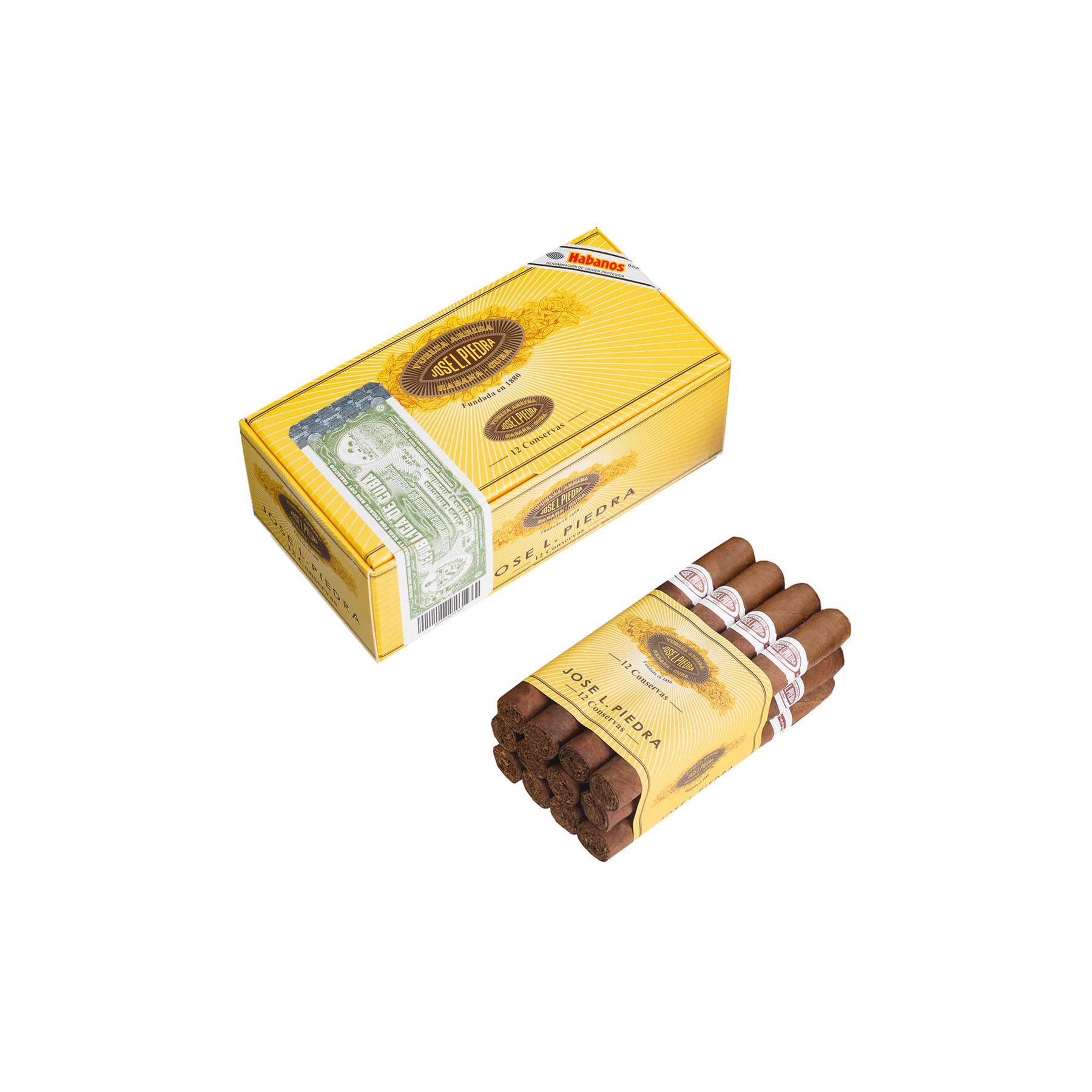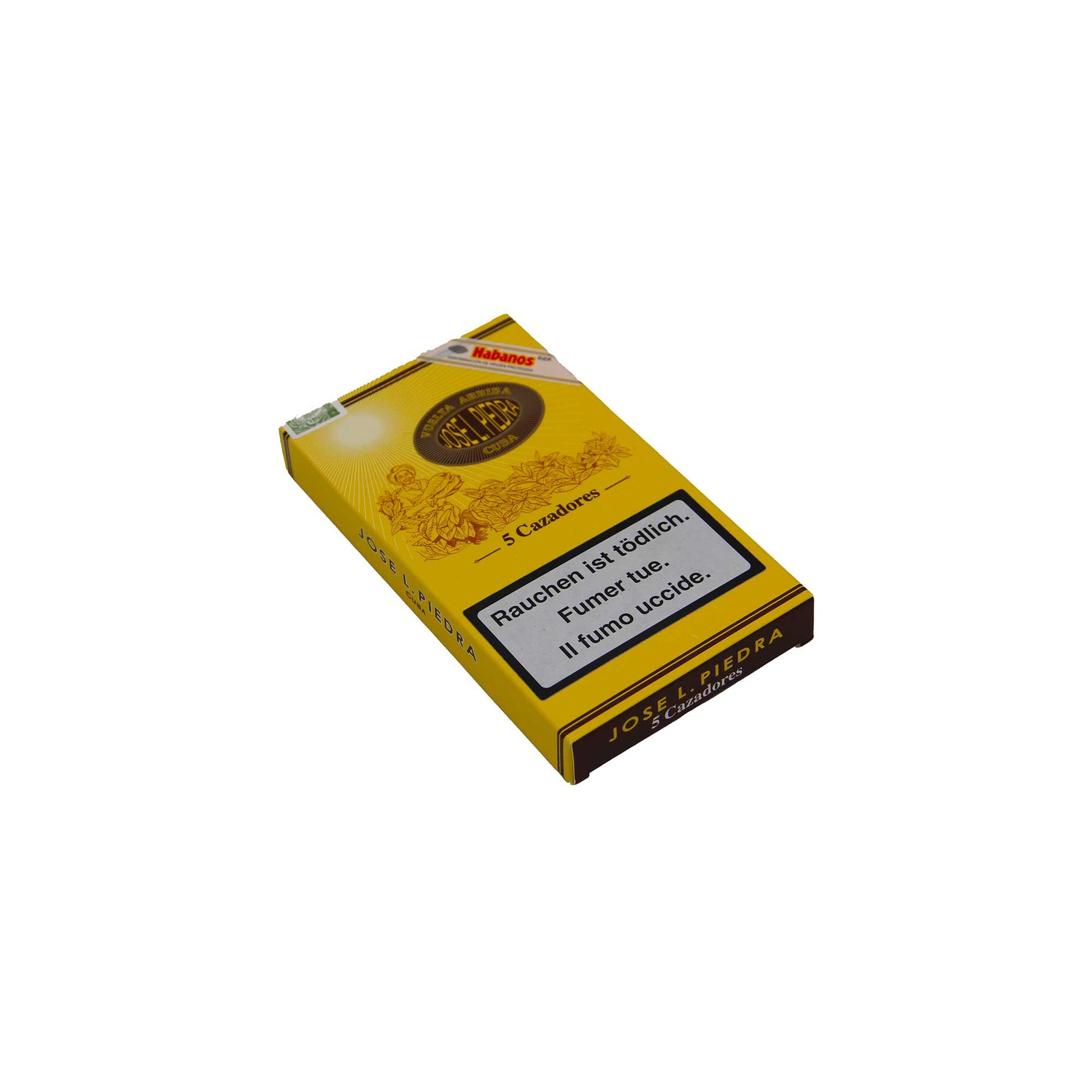 CONSERVAS

The José L. Piedras Conservas is a very good option for a daily smoke; it is affordable whilst providing great quality and excellent construction. 
It's named after its own vitola, which measures 140mm in length with a 44 ring gauge.
As all the cigars in the José L. Piedra range, it's "Tripla Corta Totalmente a Mano" and is filled with tobacco from Remedios, in the Vuelta Arriba region of Cuba.
The Conservas is a smooth medium bodied cigar delivering delicious aromas of wood, nuts, and earth among others.
The Piedra family came to Cuba in the 1880's from the Spanish province of Asturias. They settled near the town of Santa Clara, which lies at the heart of the Remedios region where tobacco has been grown since the 16th Century, and started to make cigars. José L. Piedra is a particularly noteworthy Habano not only because its blend is composed of filler tobaccos grown exclusively in the Remedios region, but also because it is made using the Totalmente a Mano, Tripa Corta, - "totally hand made, short filler" technique.