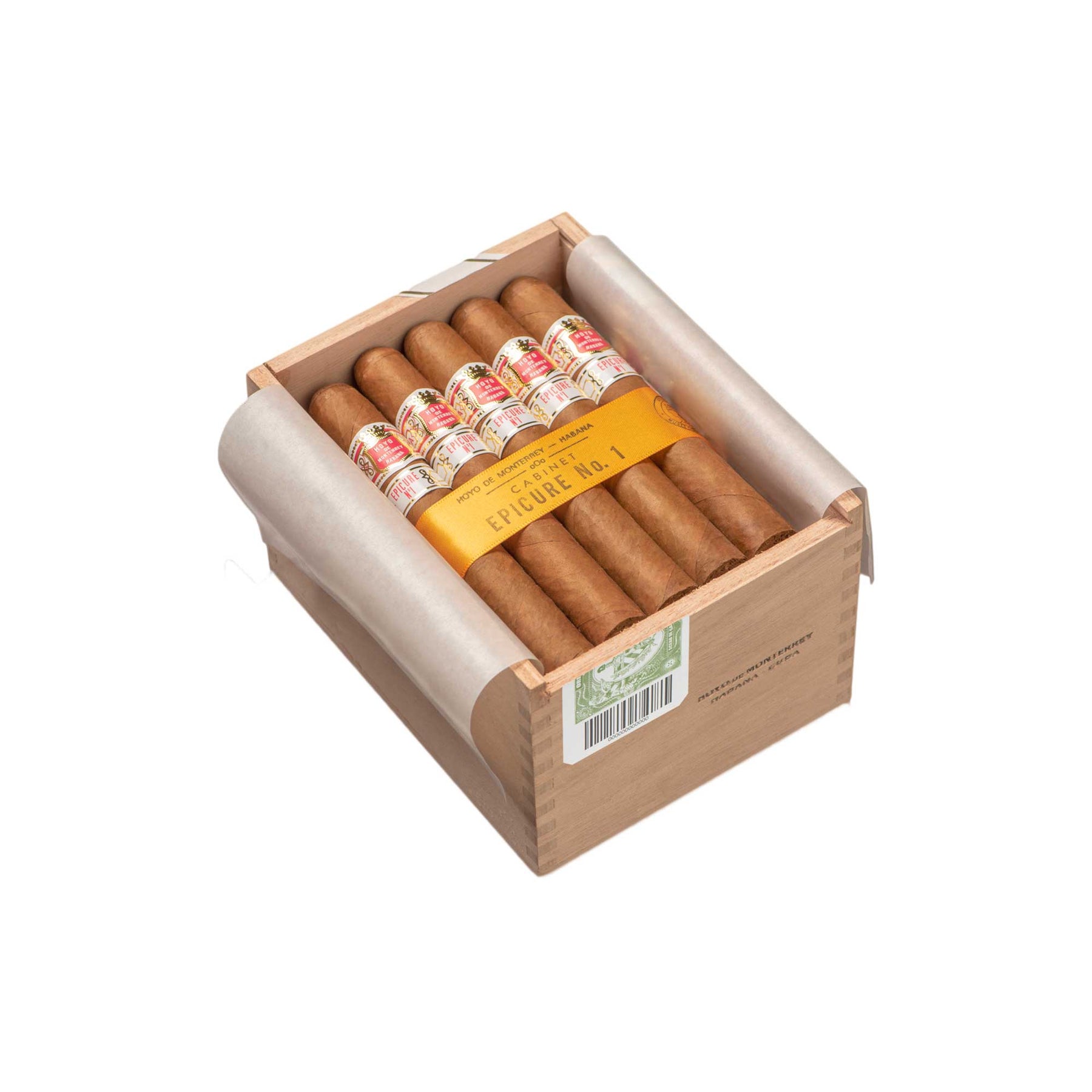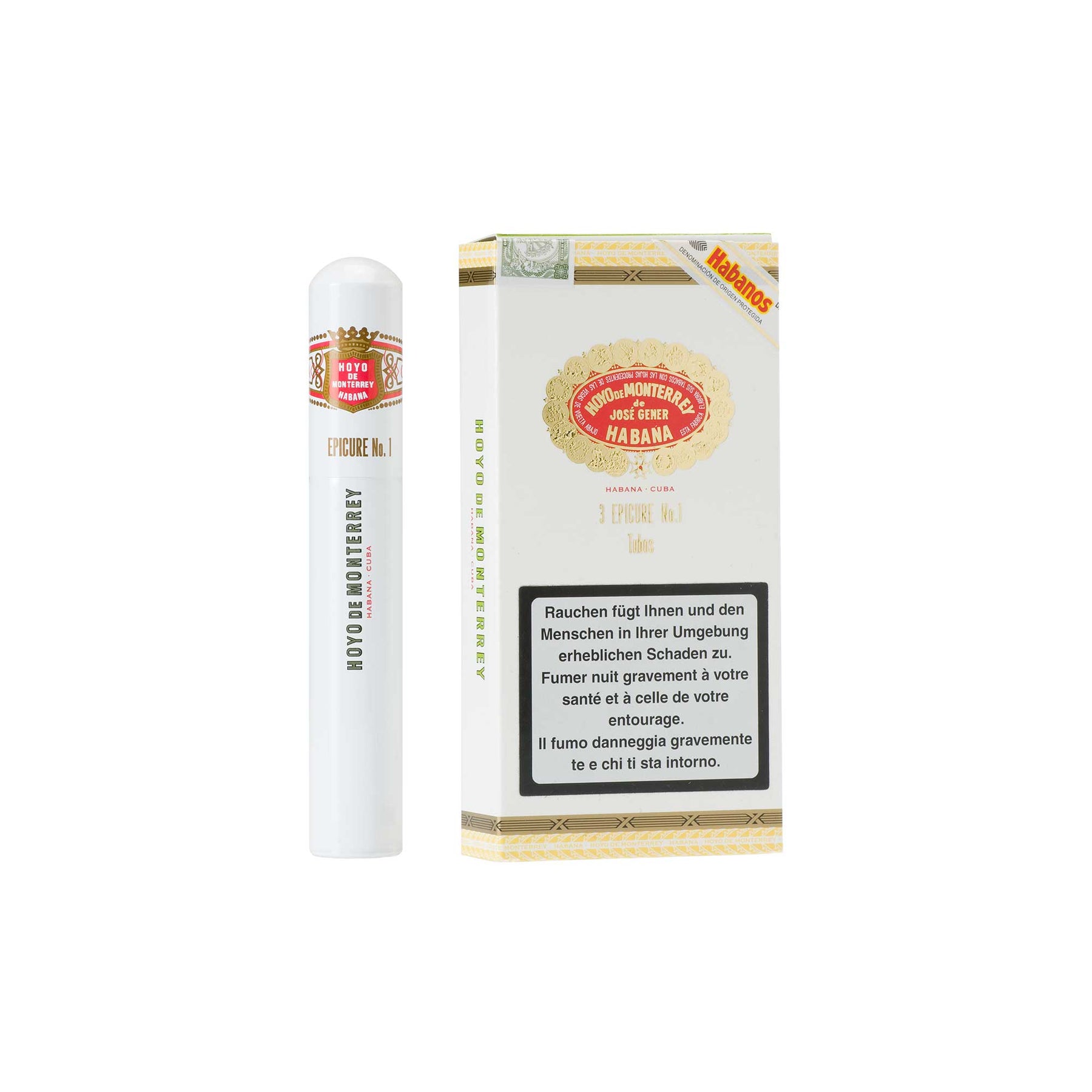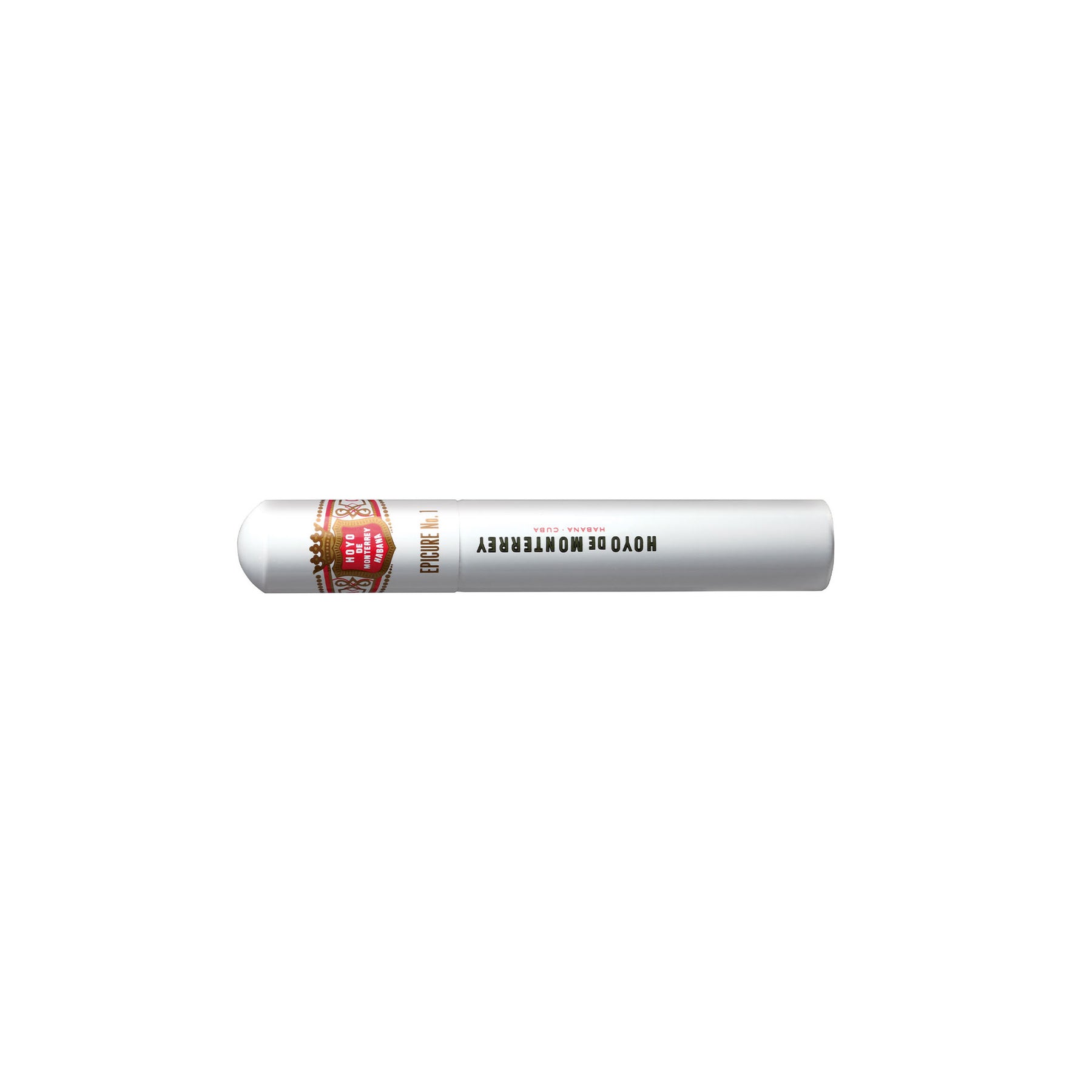 EPICURE No. 1

The Hoyo de Monterrey Epicure No.1 is a smooth Corona Gorda, measuring 143mm with a 46 ring gauge.  With its perfect construction it's a very popular choice between cigar aficionados. This fine cigar is handmade, wrapped in a beautiful Colorado leaf and carries a second band displaying its name.
The Epicure No.1 is a mild cigar with surprisingly rich flavors; it presents a sophisticated blend of wood and sweet spice with touches of honey, fruit and vanilla.  
Hoyo de Monterrey owes its origin to the town of San Luis y Martinez, which lies at the heart of the Vuelta Abajo tobacco region. Here the Hoyo de Monterrey plantation, can be reached through a gate on the town's main square inscribed "Hoyo de Monterrey. José Gener. 1860". The Founder, the Catalan José Gener, first used the name of his vega on a brand of Habanos in 1865. The flavour of Hoyo de Monterrey's blend makes it an attractive choice for those who seek a delicate yet aromatic cigar; something lighter to the taste but with great elegance and complexity. The brand is a tremendous innovator; in 2005 it introduced the Petit Robusto vitola which has now been adopted by other major brands. Other success stories include the Le Hoyo Series, which stands out compared to other brands because it uses only the Seco and Ligero leaves from the Vuelta Abajo Region.