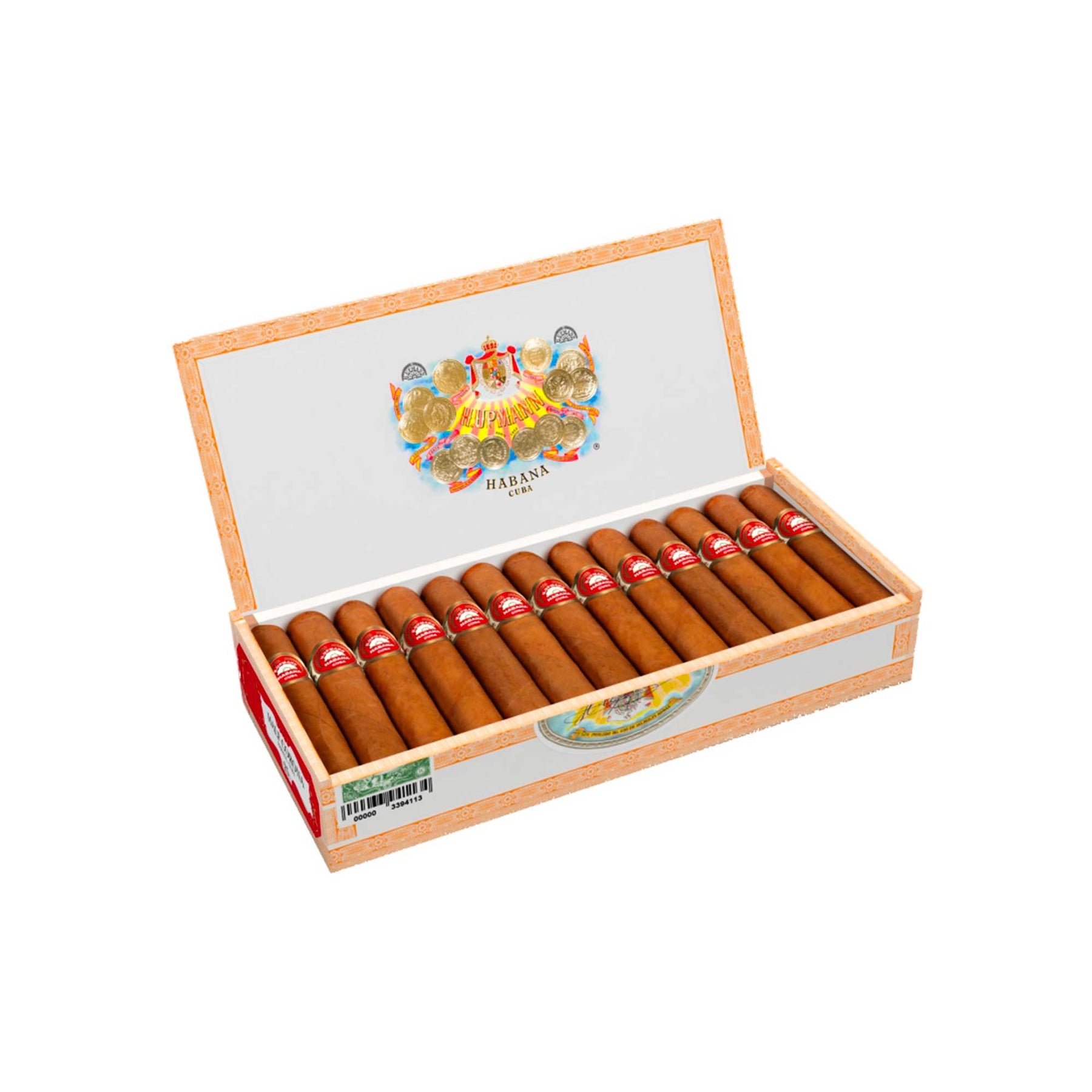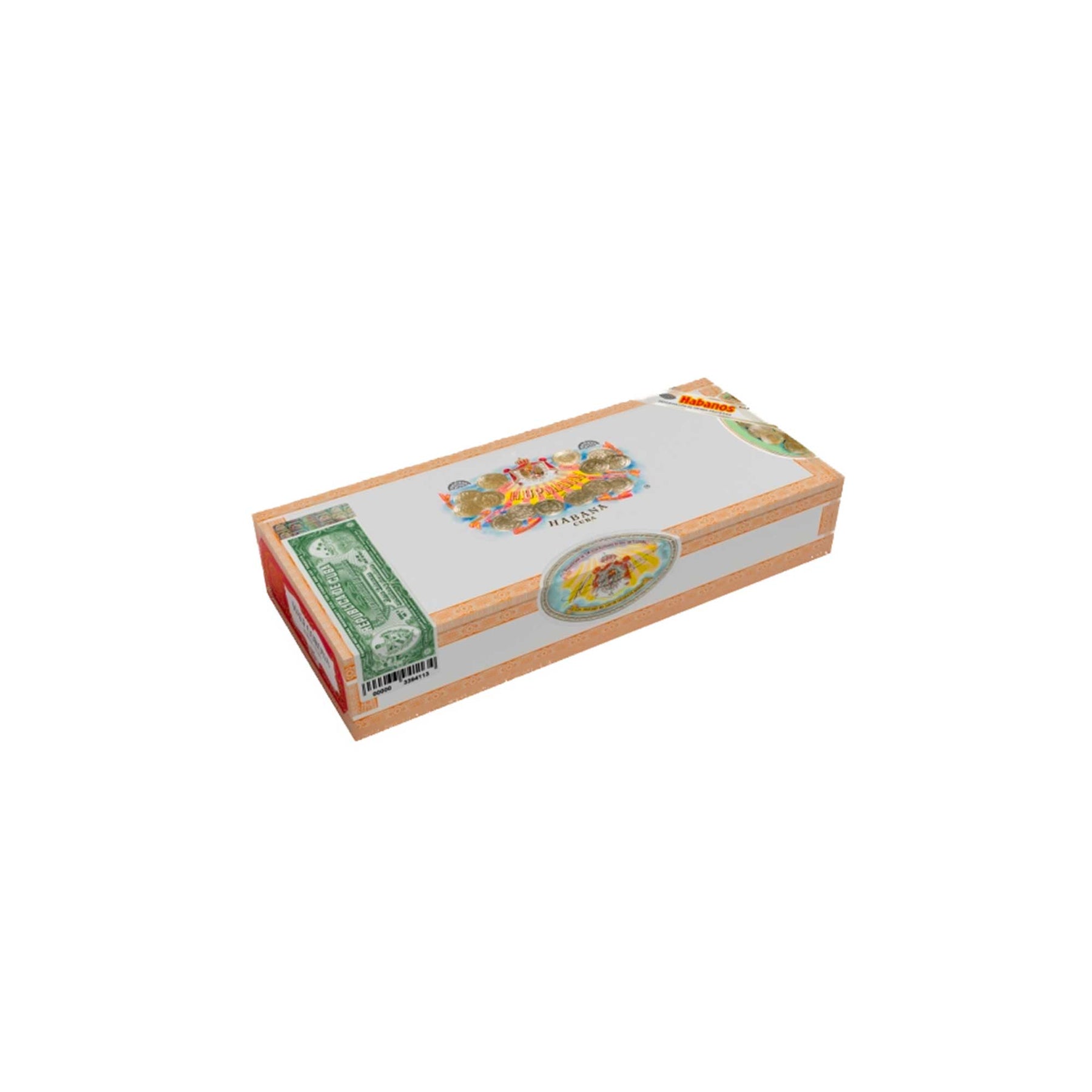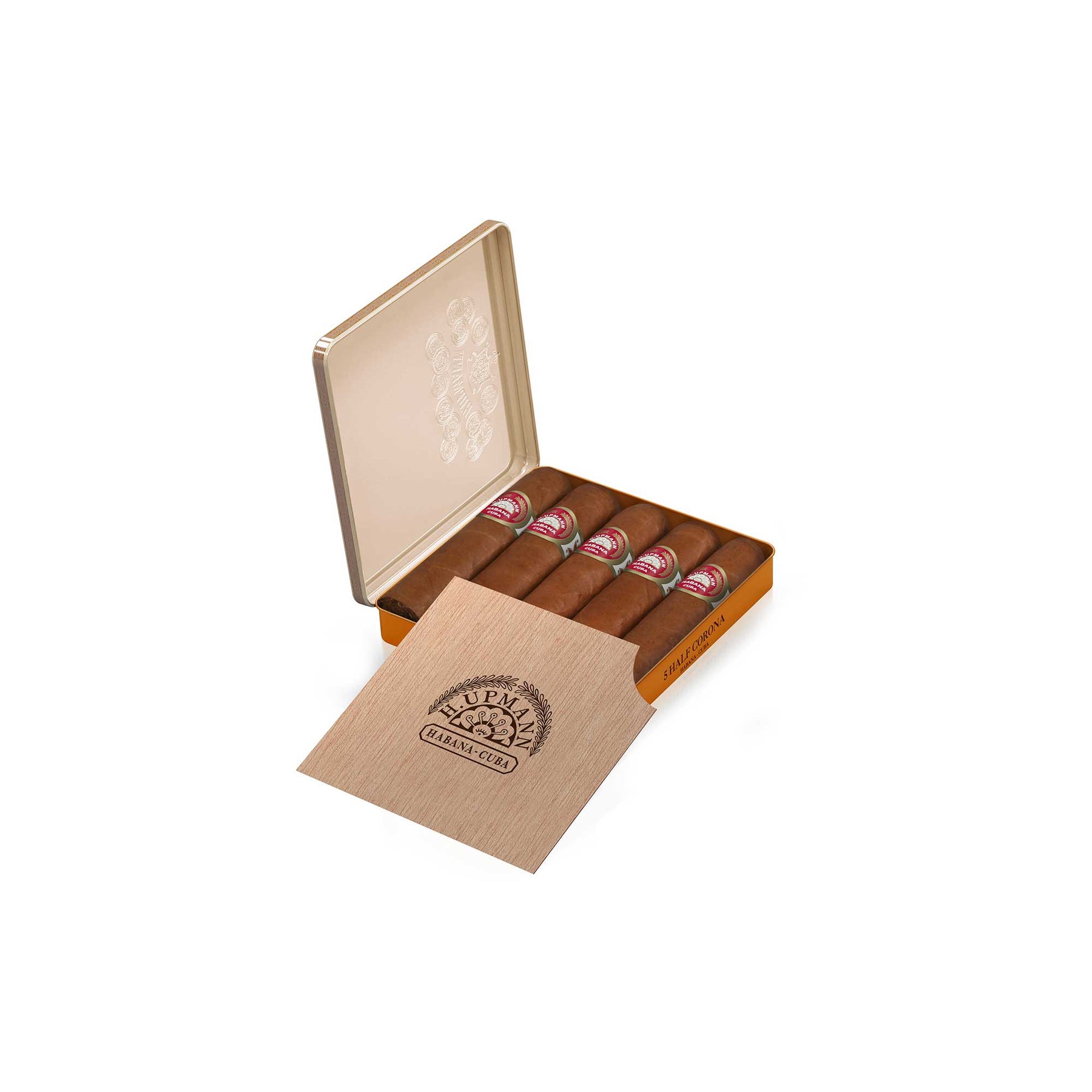 HALF CORONA

The Half Corona vitola was presented in 2011, specially designed for those who want to enjoy the full flavor of the Habano in a short smoke, or those who want to get closer to the Habano through the aromatic and balanced flavor of H. Upmann. It measures 90mm in length with a 44 ring gauge.
The H. Hupmann Half Corona aromatic profile delivers light to medium tones; grassy and honey notes at the beginning, followed by an unexpected mix of cedar, cocoa and warm spices.
Herman Upmann was a German banker whose love for Habanos led him to settle in Havana in 1844 where found a bank and a Habanos factory. Over time, the bank closed, but his brand of cigars persists today as an example of the most refined Habanos, medium strength flavour. The H. Upmann blend, is obtained from leaves coming from the Vuelta Abajo region. All its vitolas are made "Totalmente a Mano con Tripa Larga "– Totally handmade with Long Filler. The gold medals adorning the H. Upmann box were obtained in no less than eleven international fairs throughout the nineteenth century, as a reward for the brand's quality and inimitable aroma.