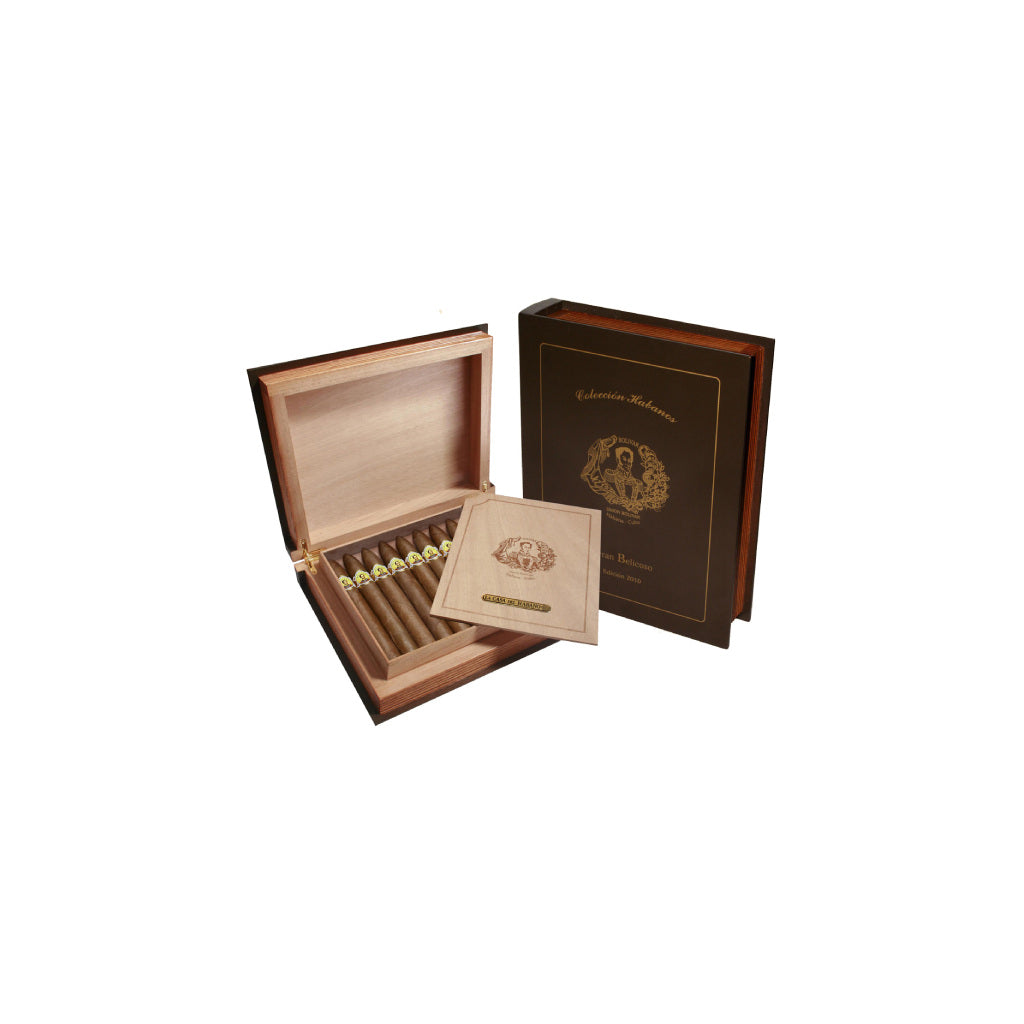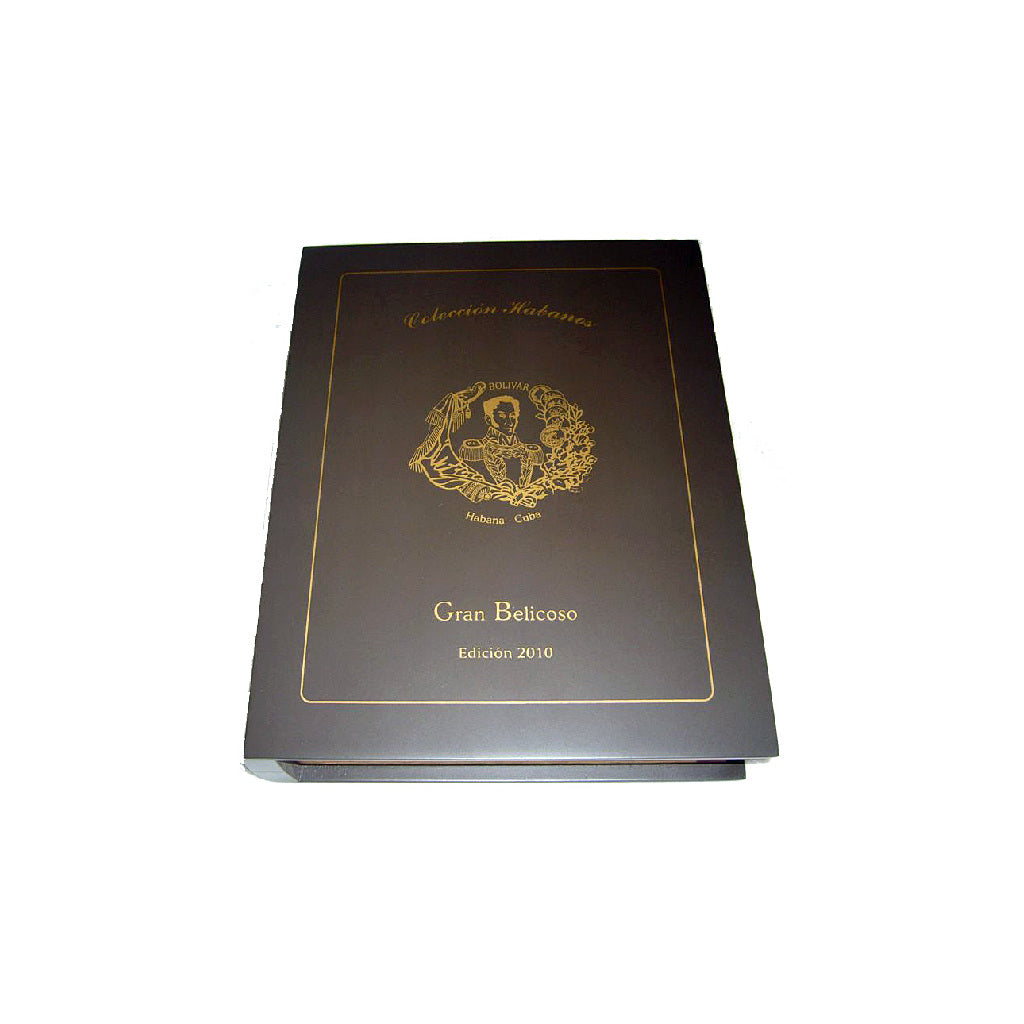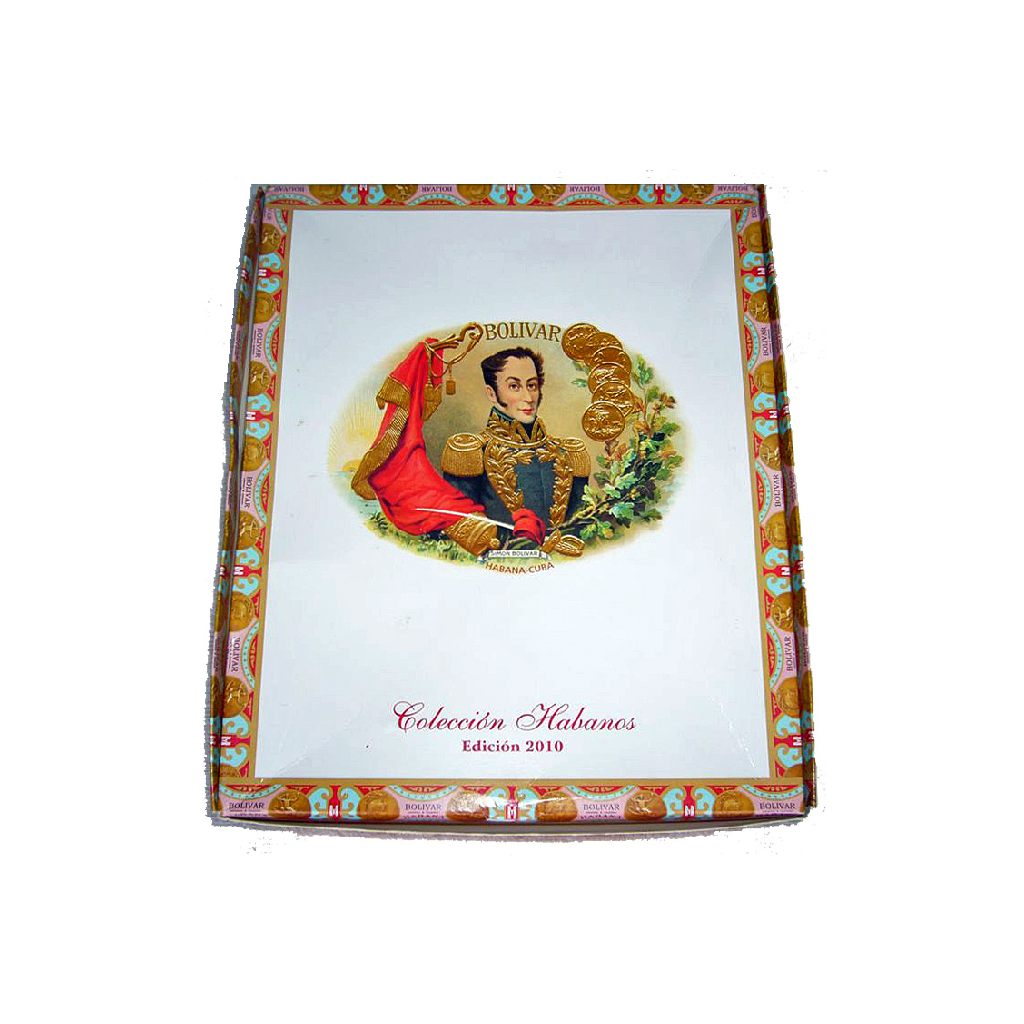 Gran Belicoso - Habanos Book Collection

Bolivar Gran Belicoso:
Product Overview: Dive into the world of luxury and heritage with the Bolivar Gran Belicoso. This exclusive Cuban cigar, part of the esteemed Colección Habanos Series, offers not just a smoke, but a journey. A journey that celebrates the rich legacy of the Bolivar brand and the pinnacle of Cuban cigar craftsmanship.
Dimensions: 180 mm by 54 ring gauge.
Key Features:
• Colección Habanos Exclusive: A limited edition from the renowned series, making it a collector's dream.
• Historical Resonance: Named in reverence to the Bolivar brand, connecting enthusiasts to a significant chapter of cigar history.
• Masterful Craftsmanship: Hand-rolled by the best roller from cuba, ensuring a smoke of unparalleled quality.
• Signature Packaging: Elegantly housed in a book-like box, emphasizing its collector's value and aesthetic appeal.
Why Bolivar Gran Belicoso?
• Blend of Tradition and Craft: The figurado format of the Gran Belicoso deeply resonates with the Bolivar brand's tradition, offering aficionados a taste of both history and masterful craftsmanship.
• Collector's Appeal: Beyond its impeccable taste, the Bolivar Gran Belicoso stands as a testament to the art of cigar making, making it a must-have for every discerning cigar enthusiast.
Conclusion: The Bolivar Gran Belicoso from the Habanos Book Collection is more than just a cigar; it's a narrative of tradition, luxury, and the timeless bond between a brand and its loyalists. A narrative that every aficionado would cherish.
Tags: Bolivar Gran Belicoso, Colección Habanos, Cuban cigar, Rodolpho vitola, Limited edition, Bolivar brand, Collector's cigar, Habanos S.A., La Casa de Habano, Cigar craftsmanship.
Established in 1902 by Josè Fernandez Rocha, Bolívar is a favorite brand  among Habanos enthusiasts of full flavor Habanos. In 1954 the Cifuentes family purchased the Bolivar and La Gloria Cubana brands from the Rocha family and moved the production to the Partagás factory in downtown Havana. The brand is named after Simón Bolívar, the Liberator of a large part of South America from the Spanish rule in the 19th century. In line with the character of this historical figure, Bolívar is one of the strongest and most flavor Habanos' brands. The blend, composed of filler and wrapper leaves coming from the Vuelta Abajo region, is characterized by the strong personality of its flavor and is especially appreciated by expert smokers. Bolívar cigars are made "Totalmente a mano con tripa larga" – Totally  handmade with long filler.