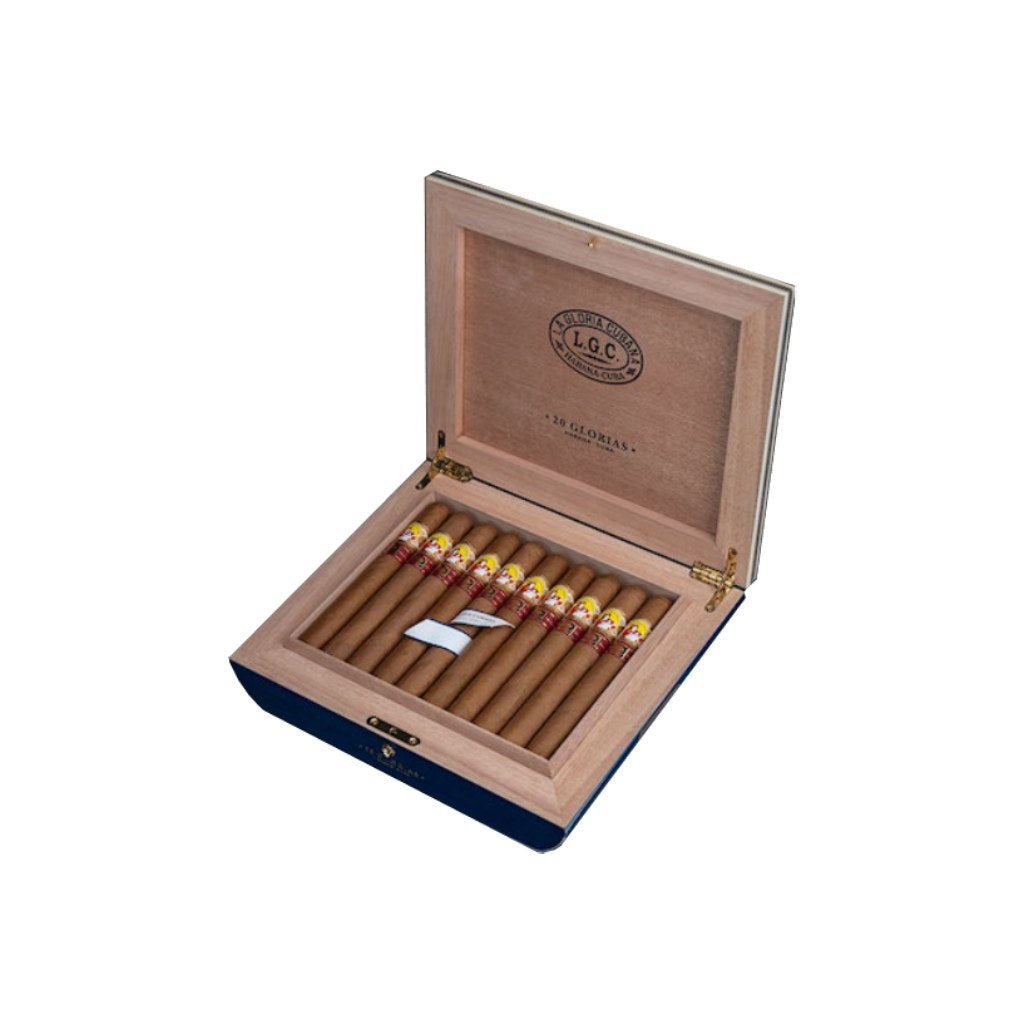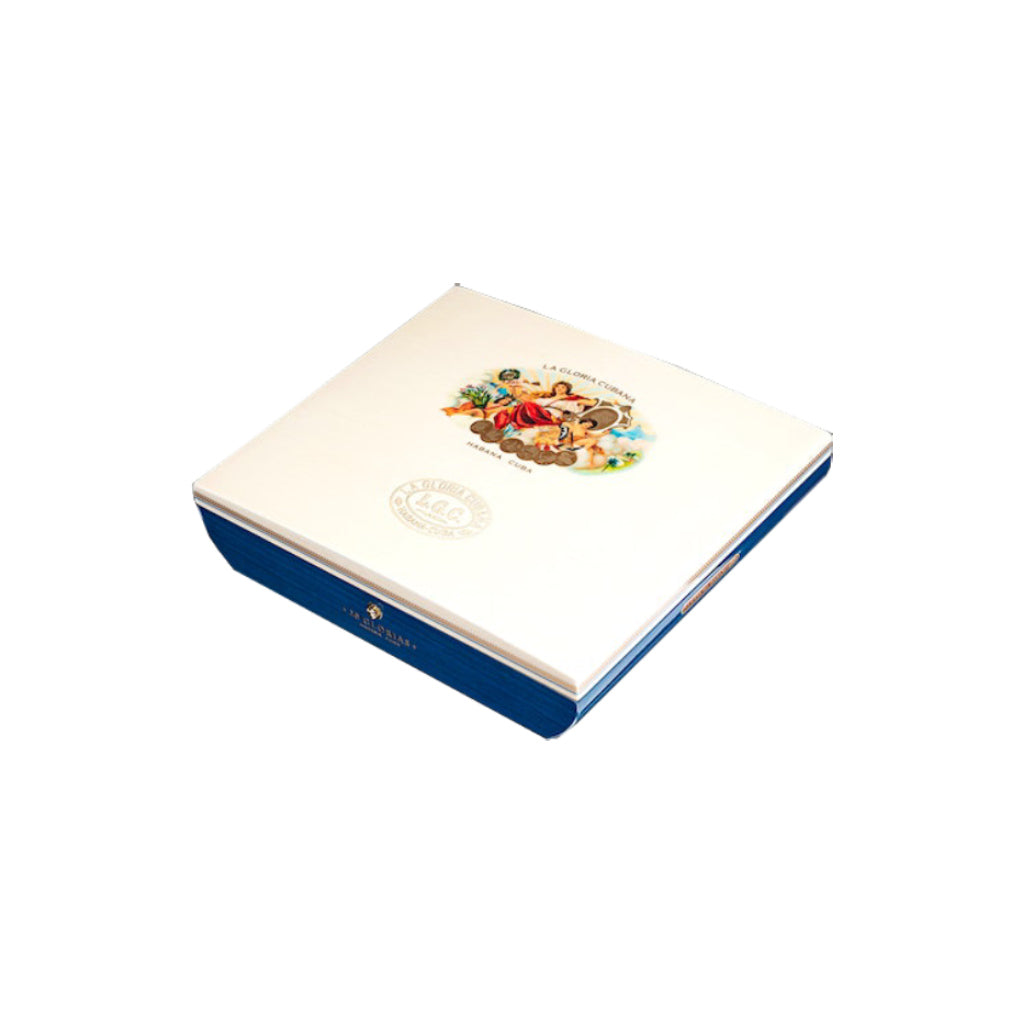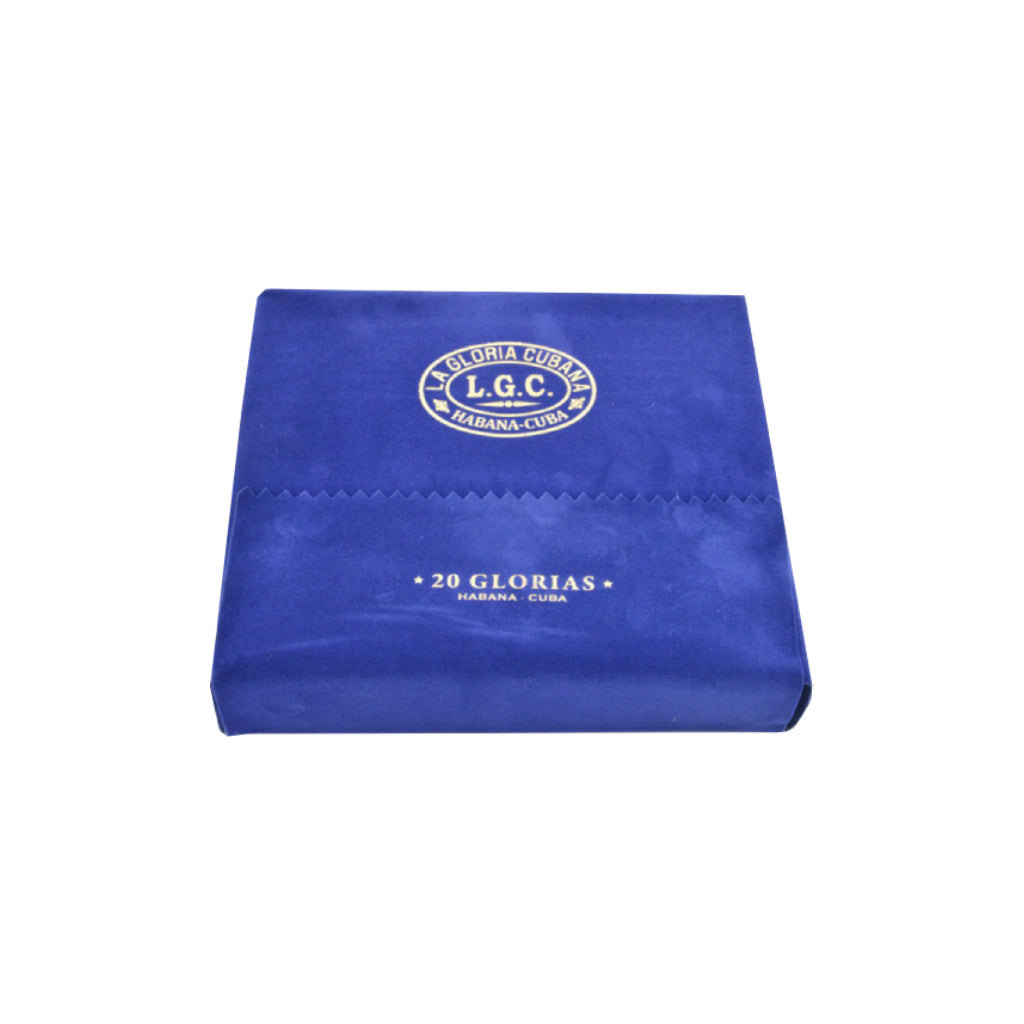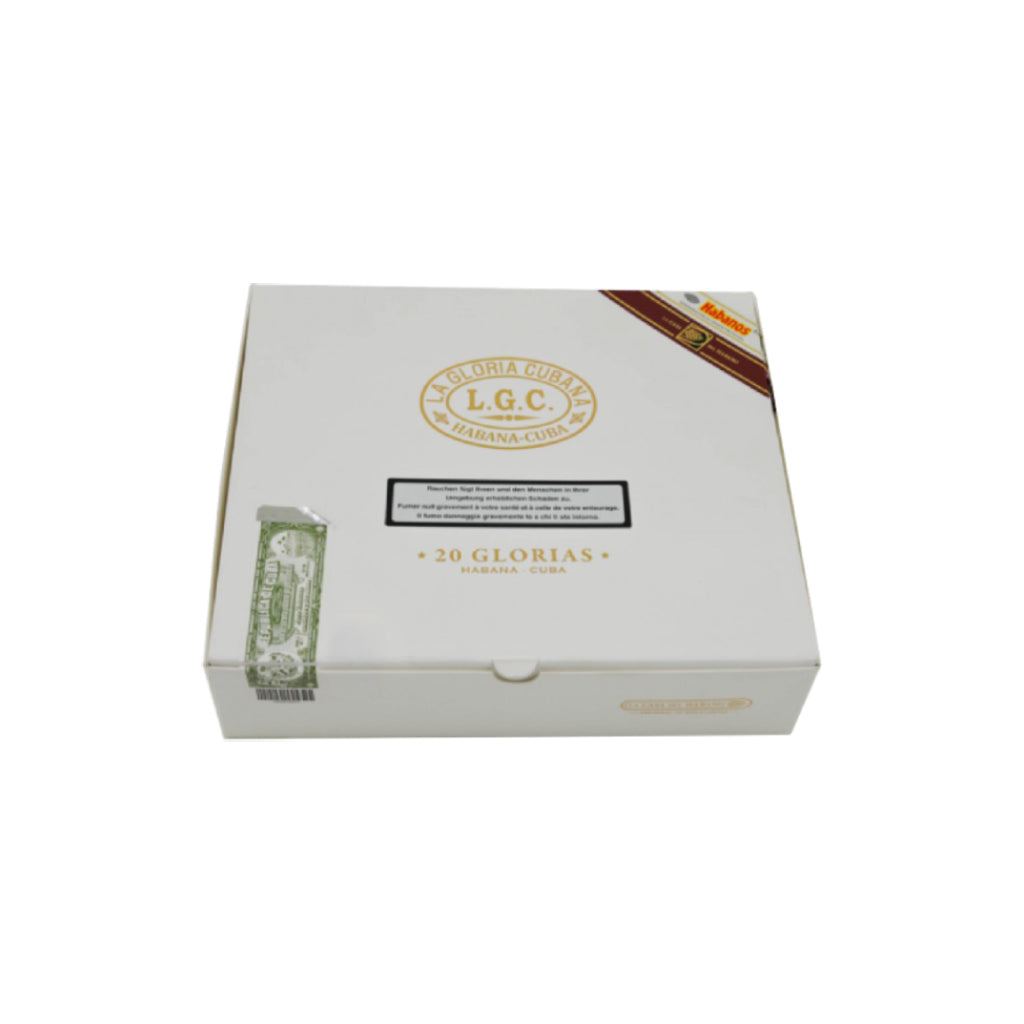 GLORIAS LCDH EDT

Product Overview: Dive into the world of premium Cuban cigars with the La Gloria Cubana Glorias, a release designated for La Casa del Habano (LCDH). This cigar is not just a smoke; it's an experience, a journey through the rich heritage of Cuban craftsmanship.
Key Features:
Size: 156mm in length with a 49 ring gauge.
Shape: Unique Flechas Vitola, setting it apart in the cigar world.
Origin: Authentic Cuban, a testament to unparalleled quality and flavor.
Wrapper Aroma: A harmonious blend of earthy tones complemented by subtle hints of spice and wood.
Flavor Profile: Medium-bodied with notes of cedar, cocoa, and a touch of pepper, culminating in a smooth finish.
Presentation: Each cigar is beautifully encased in an ornate 20-count box, adorned with a velour sleeve and outer cardboard packaging, signifying its exclusivity.
Why Choose La Gloria Cubana Glorias? Released for the La Casa del Habano franchise, this cigar is a symbol of luxury and exclusivity. Its distinctive extra cigar band and meticulous craftsmanship make it a must-have for every aficionado. Whether you're indulging in it yourself or gifting it to someone special, the Glorias promises an unmatched smoking experience.
Tags: La Gloria Cubana Glorias, LCDH, Flechas Vitola, Cuban Cigar, Medium Flavor, Handmade Cigar, La Casa del Habano, Collector's Cigar, Authentic Cuban, Premium Cigar
Founded in 1885, La Gloria Cubana  is a little known jewel amongst Habano brands; its name alone clearly defines its origin. During its more than 100 years of history, La Gloria Cubana has always attracted a circle of loyal fans, who are traditionally among the most knowledgeable smokers. During the 90's cigar-smoking revival, famous blender Ernesto Perez Carrillo re-edited the collection and made the brand one of the best-selling for full-bodied cigars. The brand is characterized by its elegant presentation, especially in the Medaille d'Or Series. All the vitolas are "Tripa Larga, Totalmente a Mano – long filler, totally hand made". The blend, made from filler and binder tobaccos grown in the Vuelta Abajo region, is classified as medium and offers well-balanced nuances of taste and aroma.