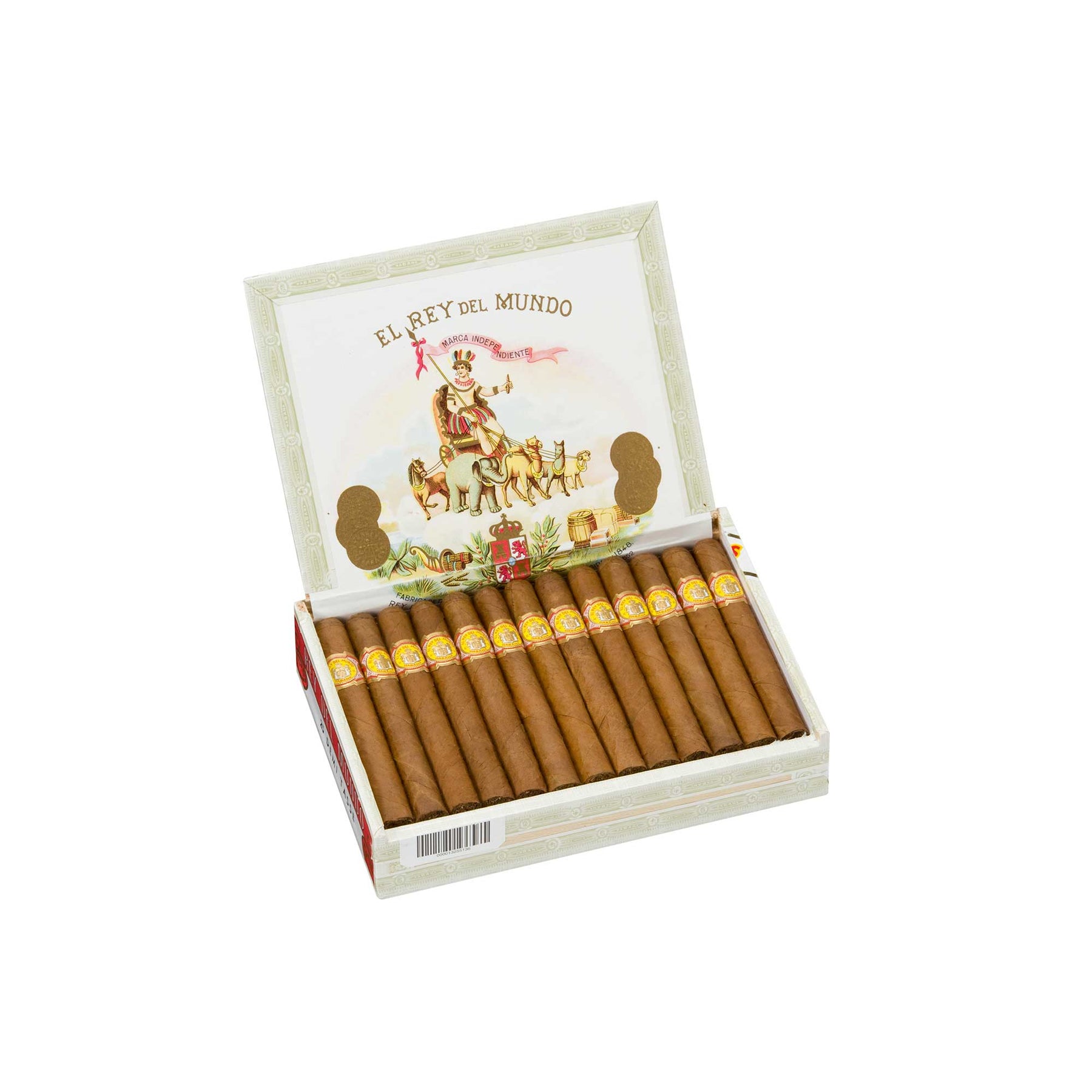 DEMI TASSE

The El Rey Del Mundo Choix Supreme is the most important cigar of the brand, with its production dating back prior to the Cuban revolution. 
It is a Hermosos No.4, measuring 127mm with a 48 ring gauge; similar to a Robusto but a little smaller in ring.   
The Choix Supreme is the perfect choice for the lovers of medium-bodied cigars packed with flavors and personality.  
Sweet honey notes and light floral aromas come out from the first puffs while additional flavors of cream, coffee and caramel are revealed throughout the smoke.
Definitely a must-try cigar!