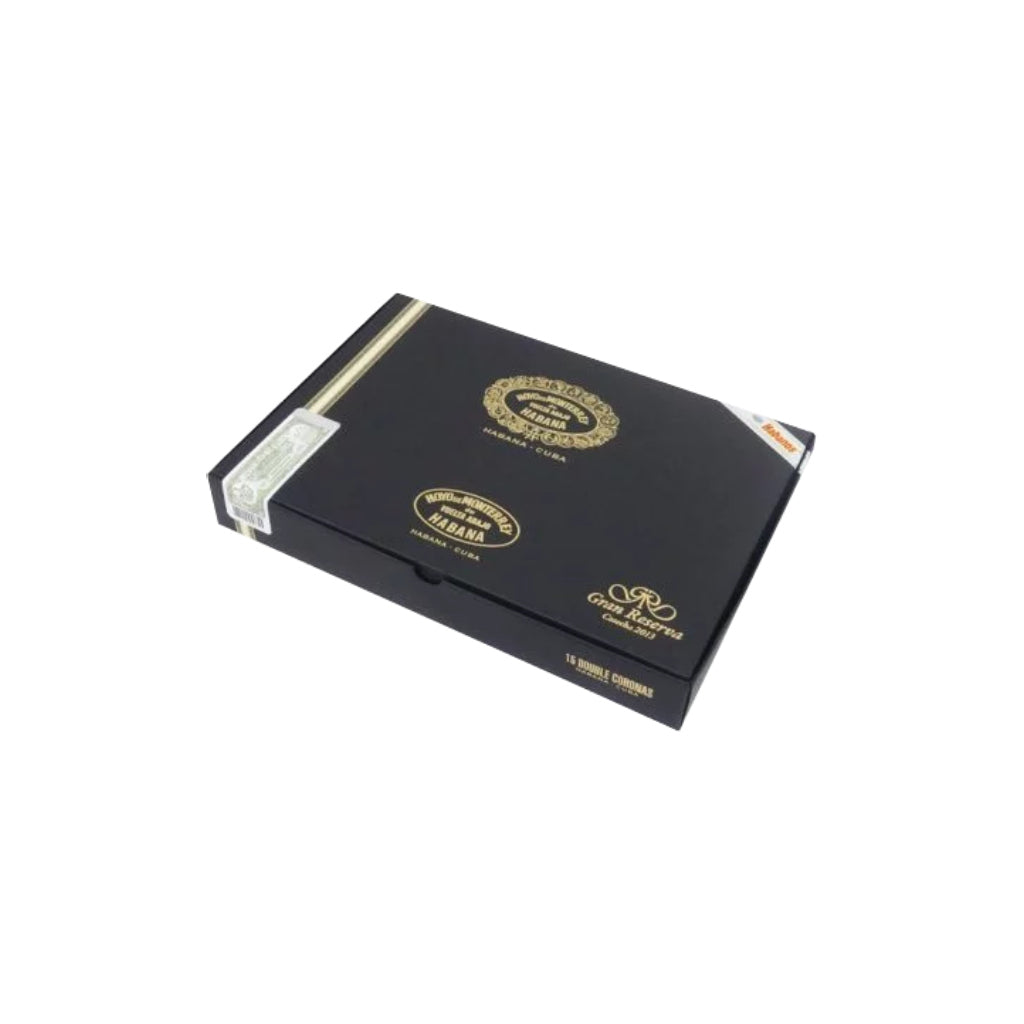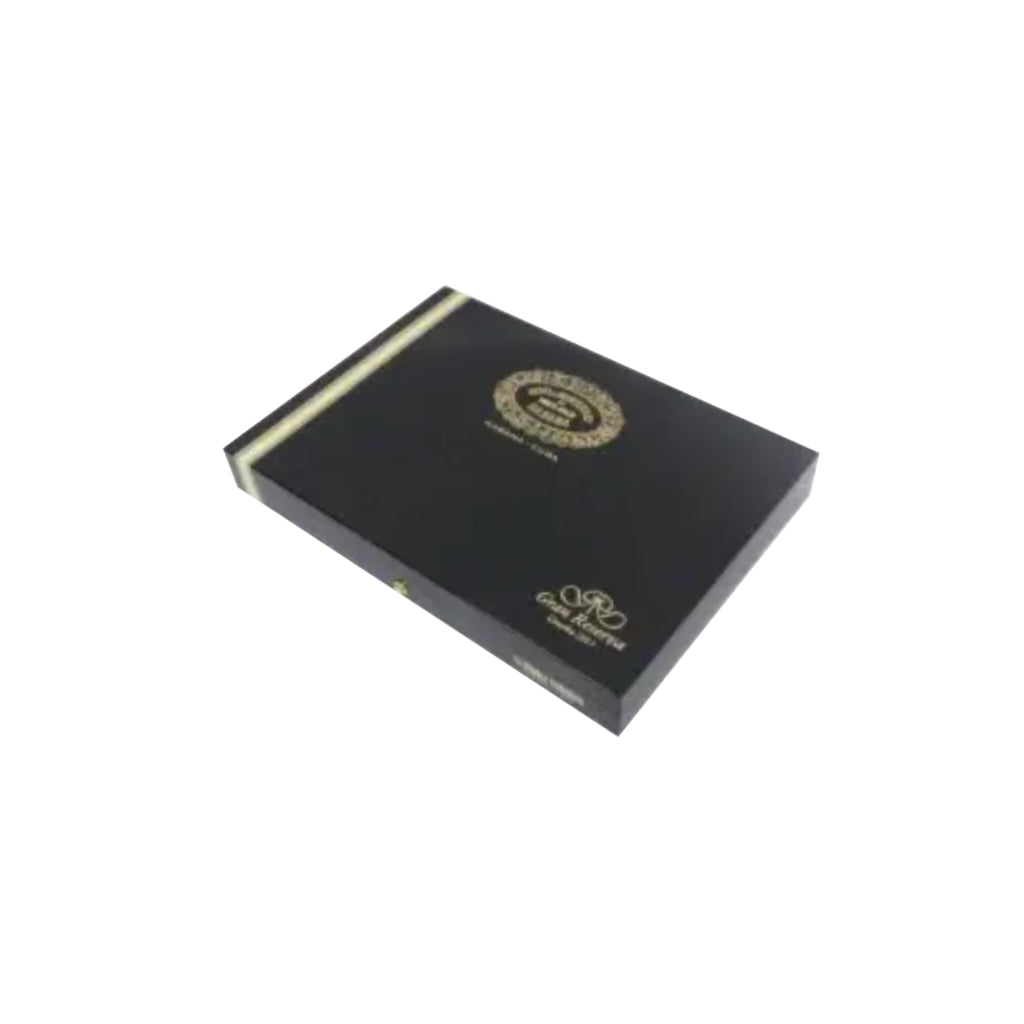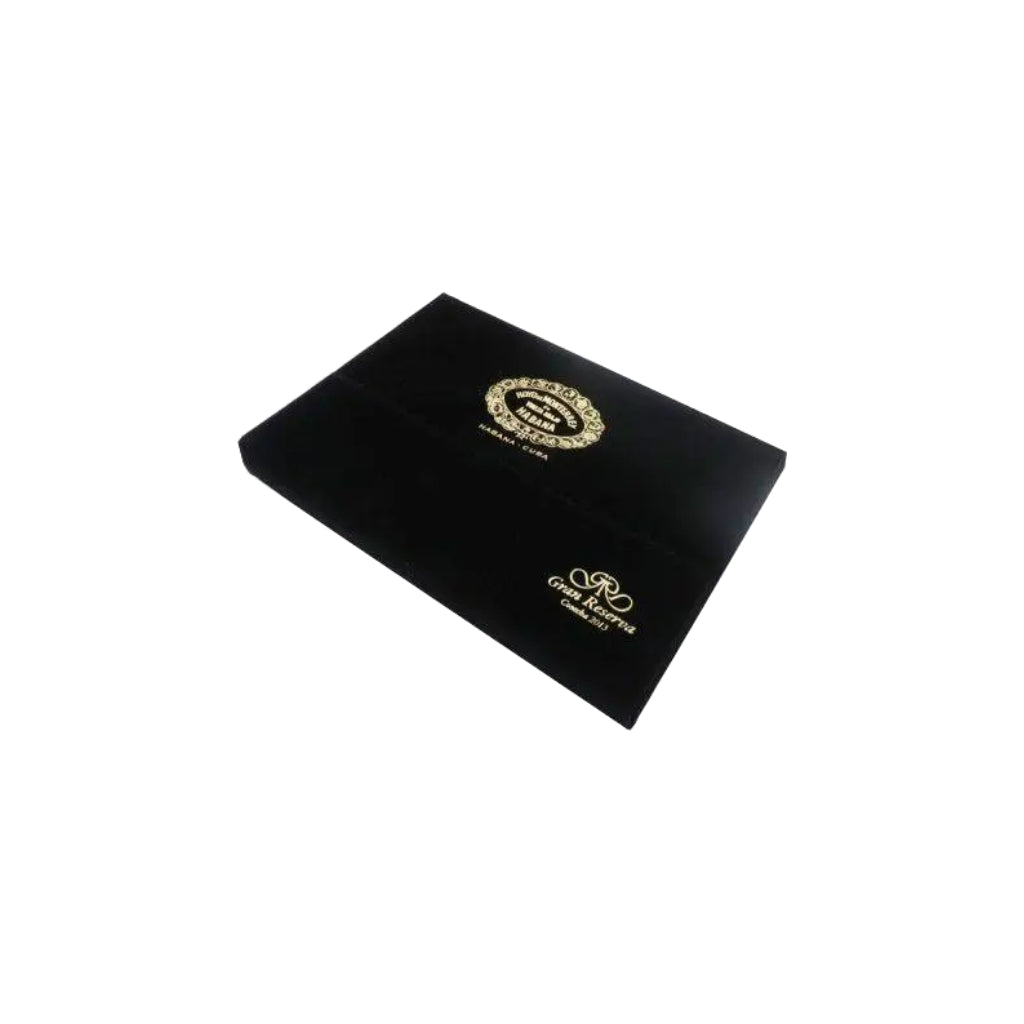 Double Corona Gran Reserva 2013
Description:
Dive into a world of unparalleled luxury with the
Hoyo de Monterrey Double Coronas Gran Reserva Cosecha 2013
. Handmade with precision and passion, this Cuban cigar is the epitome of exclusivity, making it a must-have for aficionados and collectors alike.
Key Features:
Origin: Authentic Cuban heritage, ensuring a unique and unmatched flavor profile.
Manufacturing: Each cigar is meticulously handcrafted, showcasing the art of Cuban cigar-making.
Flavor Profile: A light to medium-bodied smoke, infused with enticingly rounded aromas that captivate the senses.
Dimensions: Boasting a generous 194mm length with a 49 ring gauge, this Double Corona vitola promises an extended, pleasurable smoking experience.
Aged to Perfection: Tobacco leaves sourced from the esteemed 2013 harvest, aged for a minimum of five years, infusing every puff with depth and character.
Exclusive Packaging: Housed in a signature Gran Reserva lacquered box, each set contains 15 cigars, a testament to its premium stature.
Limited Edition: With only 5,000 cases ever produced, this cigar is a rare gem, destined to be a collector's treasure.
Collector's Note:
Introduced to the world during the XXI Festival del Habano in February 2019, the Hoyo de Monterrey Double Coronas Gran Reserva Cosecha 2013 has since become one of the most sought-after cigars globally. Its limited availability, combined with its impeccable craftsmanship, makes it a coveted piece for any collection.
Tags: Hoyo de Monterrey, Double Coronas, Gran Reserva, Cosecha 2013, Cuban Cigar, Handmade, Limited Edition, Aged Tobacco, Collector's Item, Festival del Habano.
Hoyo de Monterrey owes its origin to the town of San Luis y Martinez, which lies at the heart of the Vuelta Abajo tobacco region. Here the Hoyo de Monterrey plantation, can be reached through a gate on the town's main square inscribed "Hoyo de Monterrey. José Gener. 1860". The Founder, the Catalan José Gener, first used the name of his vega on a brand of Habanos in 1865. The flavour of Hoyo de Monterrey's blend makes it an attractive choice for those who seek a delicate yet aromatic cigar; something lighter to the taste but with great elegance and complexity. The brand is a tremendous innovator; in 2005 it introduced the Petit Robusto vitola which has now been adopted by other major brands. Other success stories include the Le Hoyo Series, which stands out compared to other brands because it uses only the Seco and Ligero leaves from the Vuelta Abajo Region.