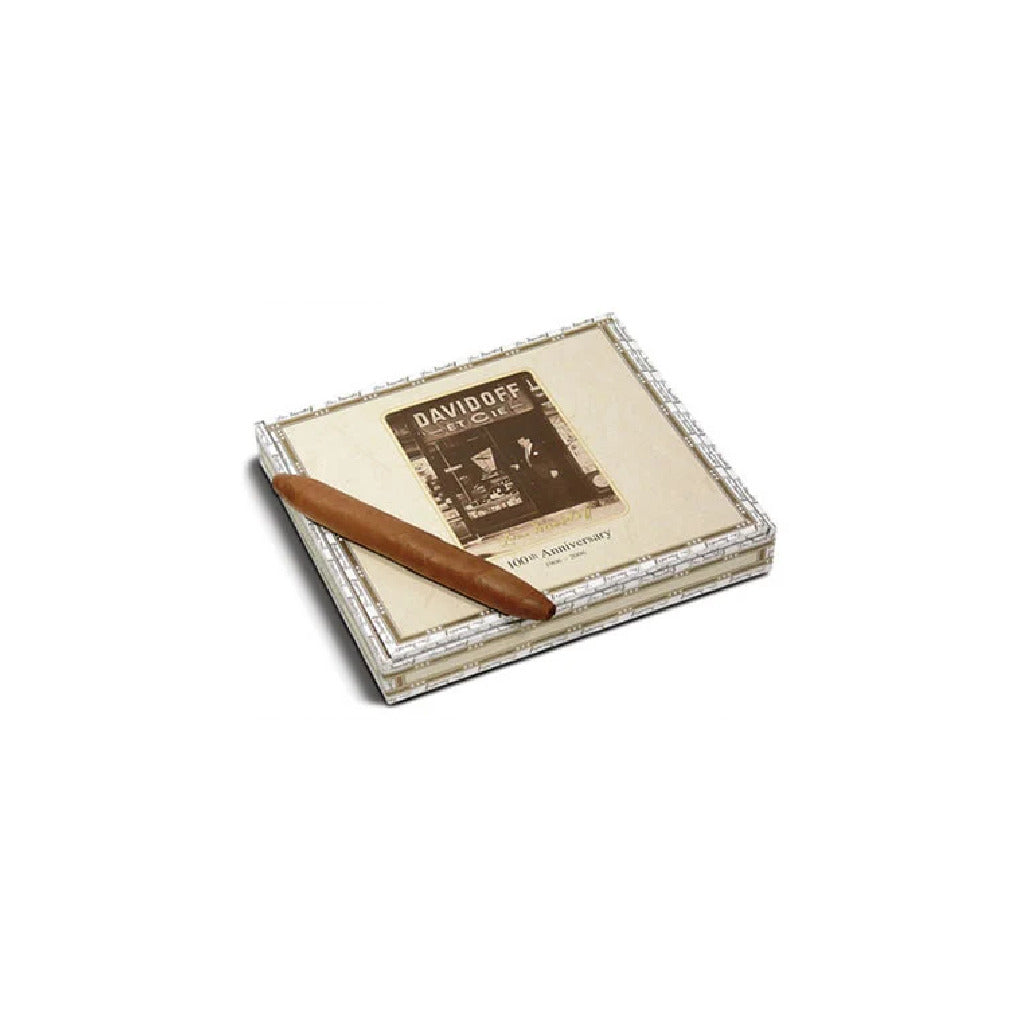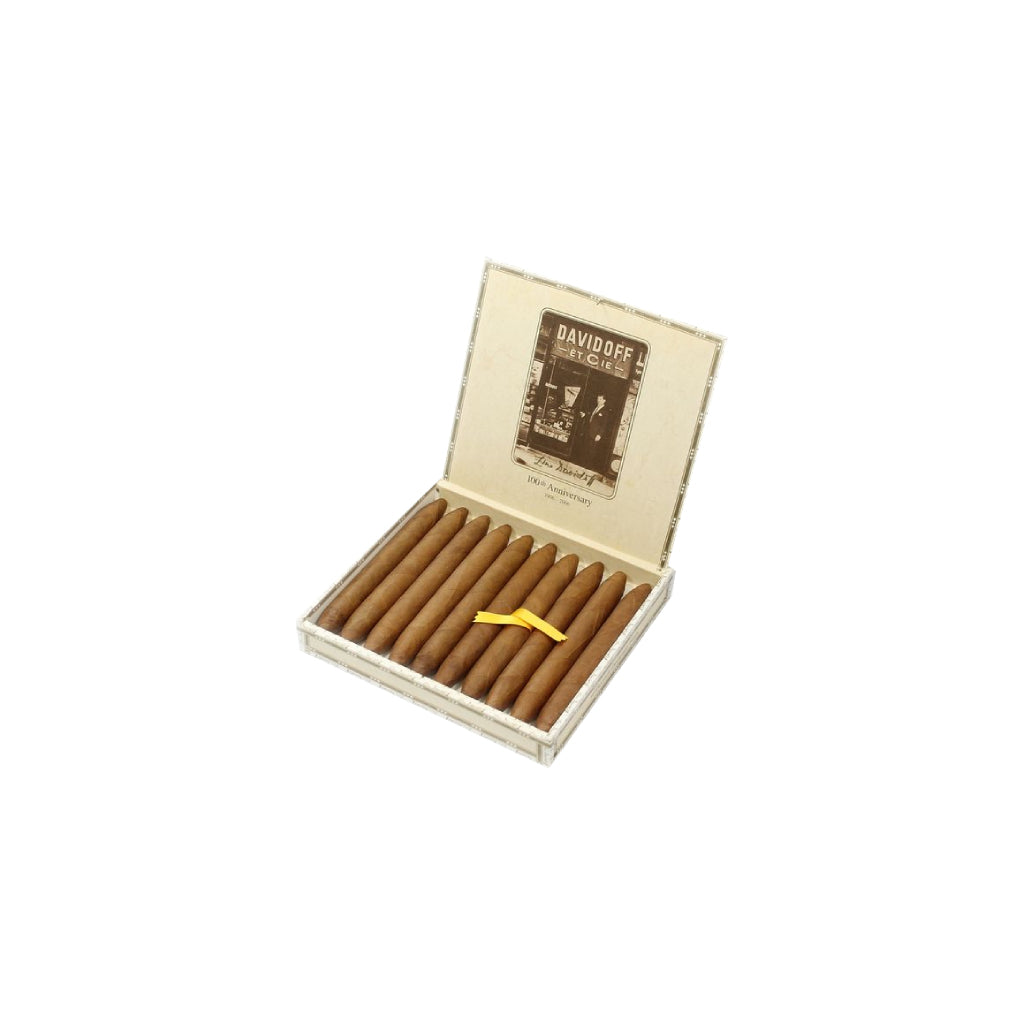 Davidoff Diademas Finas 100th Anniversary

Davidoff Diademas Finas 100th ANNIVERSARY - 2006
Product Overview: Step into a realm of luxury and tradition with the Davidoff Diademas Finas 100th ANNIVERSARY - 2006. This limited edition cigar, crafted to commemorate a century of Davidoff's unparalleled excellence, promises a smoking experience that's as rich in history as it is in flavor.
Dimensions: 172mm by 50 ring gauge.
Key Features:
Centennial Celebration: A tribute to Davidoff's 100 years of dedication to crafting the world's finest cigars.
Limited Edition Release: Enhancing its value and desirability among aficionados.
Signature Quality: Reflecting Davidoff's unwavering commitment to quality and innovation.
Taste of Luxury: Offering notes of earth, spice, and a hint of sweetness.
Why Davidoff Diademas Finas 100th ANNIVERSARY ? Choosing this Davidoff cigar is about partaking in a century-old legacy of luxury and craftsmanship. It offers a taste of Davidoff's rich history, promising an unparalleled experience with every puff.
Conclusion: The Davidoff Diademas Finas 100th ANNIVERSARY - 2006 is a journey through a century of cigar-making excellence. Every draw is a reminder of Davidoff's rich legacy and its commitment to offering nothing but the best.
Tags: DavidoffDiademasFinas, 100thAnniversary, 2006Davidoff, LimitedEditionCigar, DavidoffLegacy, PremiumCigars, CentennialCelebration