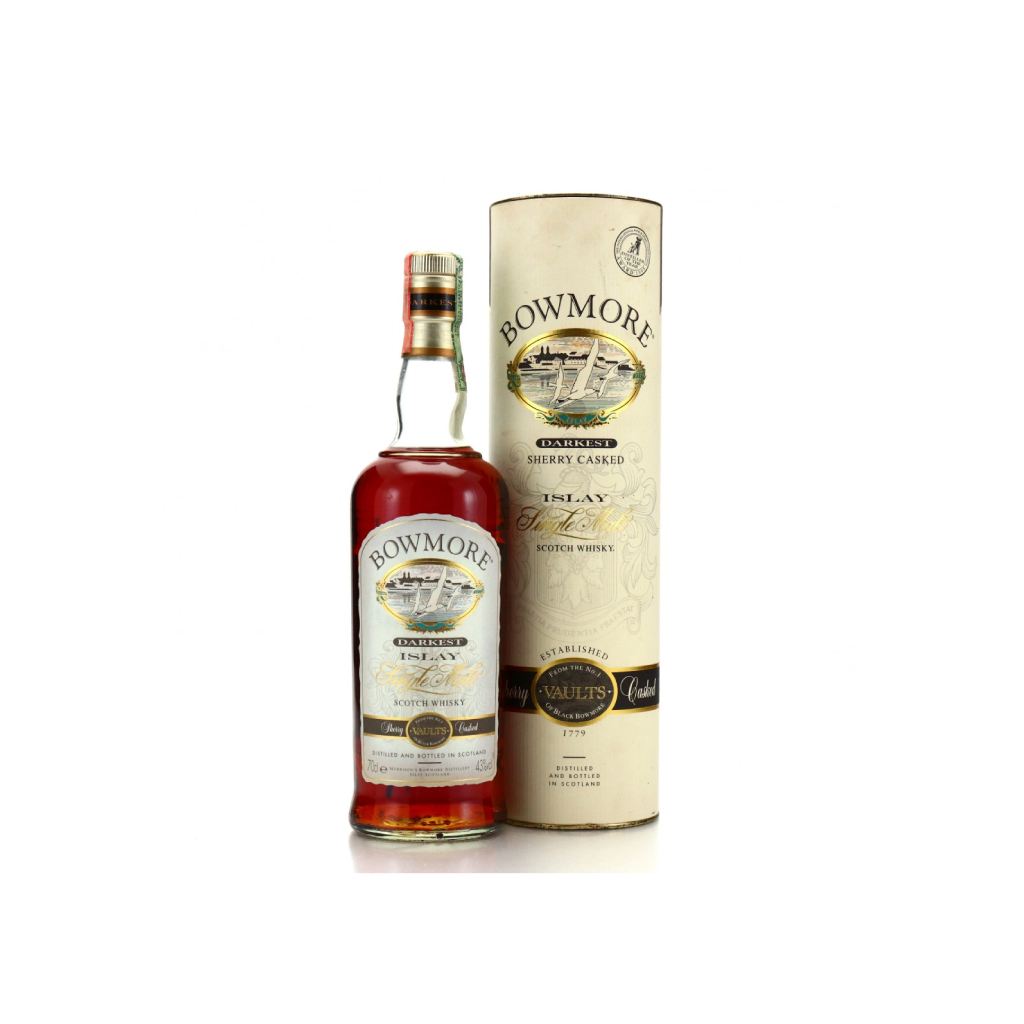 Darkest
Bowmore Darkest is a well-regarded expression from Islay's oldest operational distillery, which has a rich history dating back to its establishment in 1779. This distillery is not only highly esteemed on Islay but is also recognized as one of the most beloved malt whisky producers throughout Scotland. In 1963, the distillery underwent a significant change in ownership when it was acquired by Stanley P. Morrison, marking the start of a period known for crafting iconic single malts. This era included the release of the legendary Black Bowmore, often hailed as the catalyst for the whisky collecting phenomenon and bottled in 1993. Subsequently, the distillery came under the control of Suntory the following year, with their stake dating back to 1989, and today, Bowmore remains one of the most sought-after and collectible brands in the world of Scotch whisky. Notably, Bowmore stands as one of the few remaining Scottish distilleries that still maintains its own floor maltings, providing 40% of its malt needs.

Bowmore Darkest is a highly popular expression among Bowmore enthusiasts. This particular variation was matured in sherry casks, imparting unique flavors and character to the whisky. The non-age-statement version featured here has been discontinued and has been succeeded by the 15-year-old 'Darkest' edition.
Disclaimer: This product contains alcohol. Due to shipping regulations, we can only ship this product within Switzerland. Any orders placed for delivery outside of Switzerland will be cancelled and refunded.