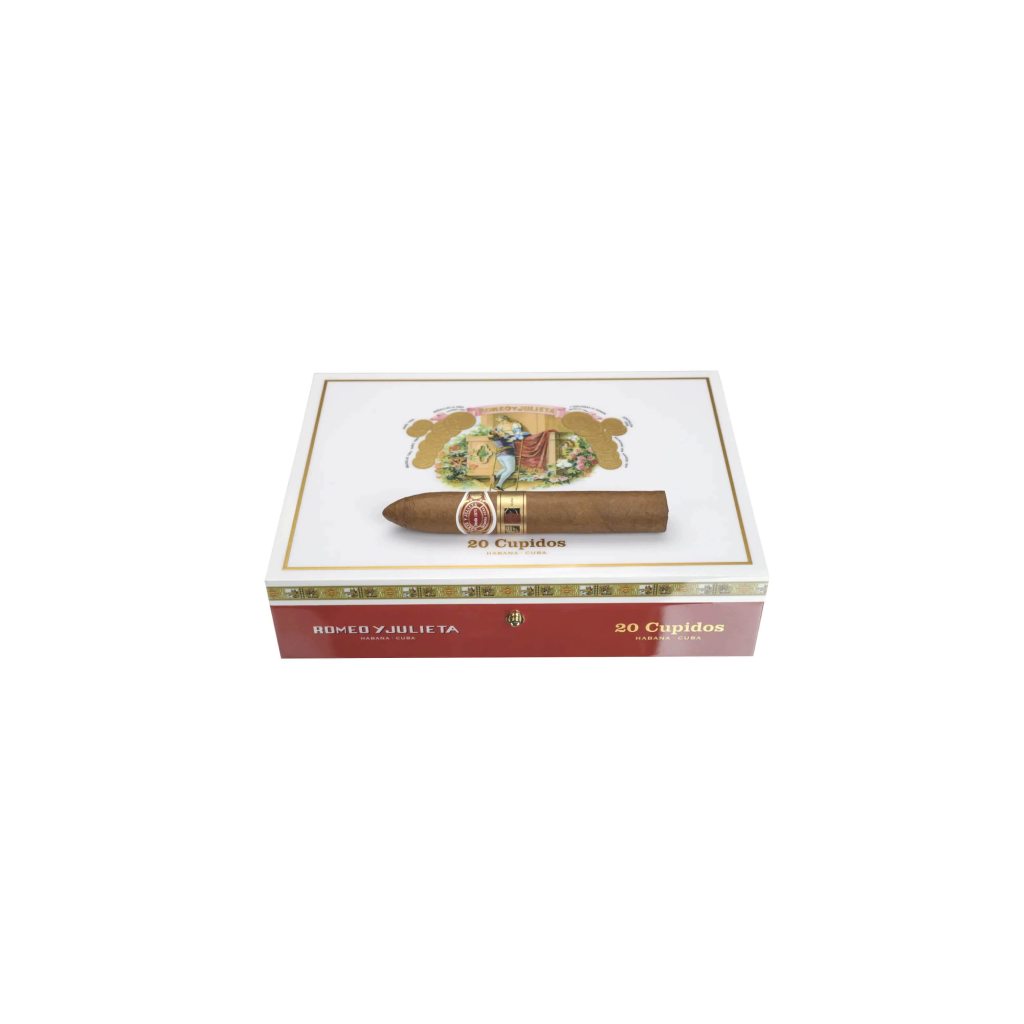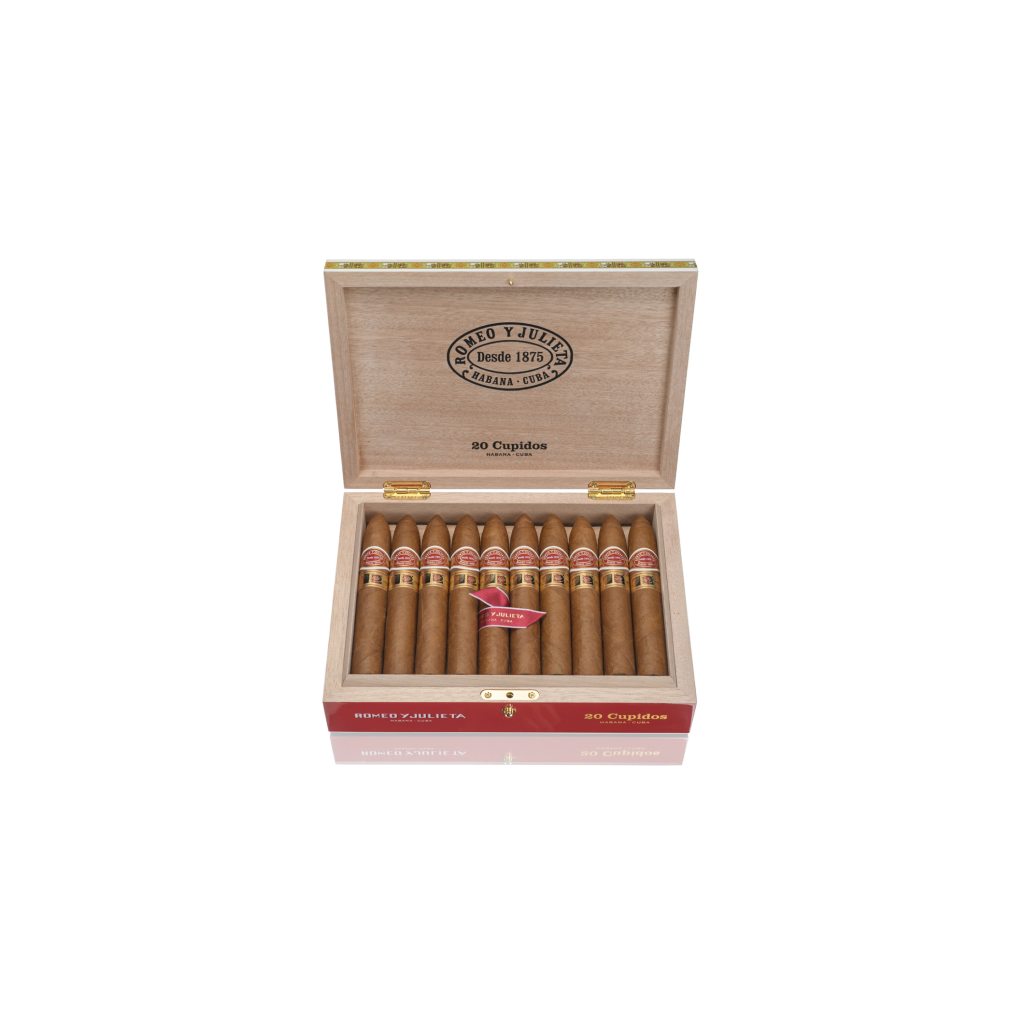 CUPIDOS
Dive into a world of unparalleled luxury and with the Romeo y Julieta Cupidos. This Cuban masterpiece, exclusively crafted for the discerning aficionado, is a testament to the timeless legacy of the Romeo y Julieta brand. Representing the epitome of Cuban craftsmanship, the Cupidos is not just a cigar—it's an experience.
Dimensions:
148mm in length with a 55 ring gauge, the Veronas vitola offers a unique and fulfilling smoking journey.
Key Features:
Veronas Vitola: A size that's exclusive and distinctive, known only to the most seasoned of Cuban factories.
Exquisite Packaging: Each cigar is housed in a glossy, 20-count box, ensuring that every unboxing moment is as premium as the cigar itself.
Exclusivity at its Best: Available only at La Casa del Habano and selected Habanos Specialist stores, making it a sought-after gem for collectors and enthusiasts.
Flavorful Journey: A medium-strength profile, aromatic nuances, and a delicate touch that promises a memorable smoke from start to finish.
Why Choose Romeo y Julieta Cupidos:
The Cupidos is more than just a cigar. It's a symbol of luxury, a nod to tradition, and a mark of exclusivity. Launched with grandeur at the Bückeburg Castle during the iconic Habanos Day, its association with elite brands like Partagás Aliados is a testament to its unmatched quality.
Conclusion:
Every puff of the Romeo y Julieta Cupidos takes you on a journey—a journey through Cuba's rich cigar-making history, a journey of flavors, and a journey of luxury. Whether you're celebrating a special occasion or simply want to indulge in the best, the Cupidos is your perfect companion.
Tags:
#RomeoYJulieta #CupidosCigar #CubanHeritage #ExclusiveCigar #VeronasVitola #PremiumSmoke #HabanosSpecialist #BückeburgLaunch
Founded back in 1875, the Romeo y Julieta brand was named as a tribute to the literary tragedy by William Shakespeare.
The brand achieved international renown in the early years of the 20th century, when Don "Pepín" Rodríguez, a successful businessman, took over and made Romeo y Julieta one of the biggest cigar brands. He promoted the brand to affluent citizens across America and Europe. Reportedly, he produced a collection of 20,000 personalized cigar bands for fashionable smokers to showcase as a mark of status. Among the wealthy and high clientele, the brand gained the respect of one of the globe's biggest icons. Winston Churchill was one of the brand's most devoted smokers. Since his visit to Havana in 1946, his name was used on some rings and gave name to the brand's best known vitola: Churchills of Romeo y Julieta. Its balanced and aromatic blend, with filler and binder leaves from the best Cuban plantations, makes Romeo y Julieta the classic medium-flavored Habano. Today, it enjoys great international prestige and presents one of the widest range of Habanos vitolas.