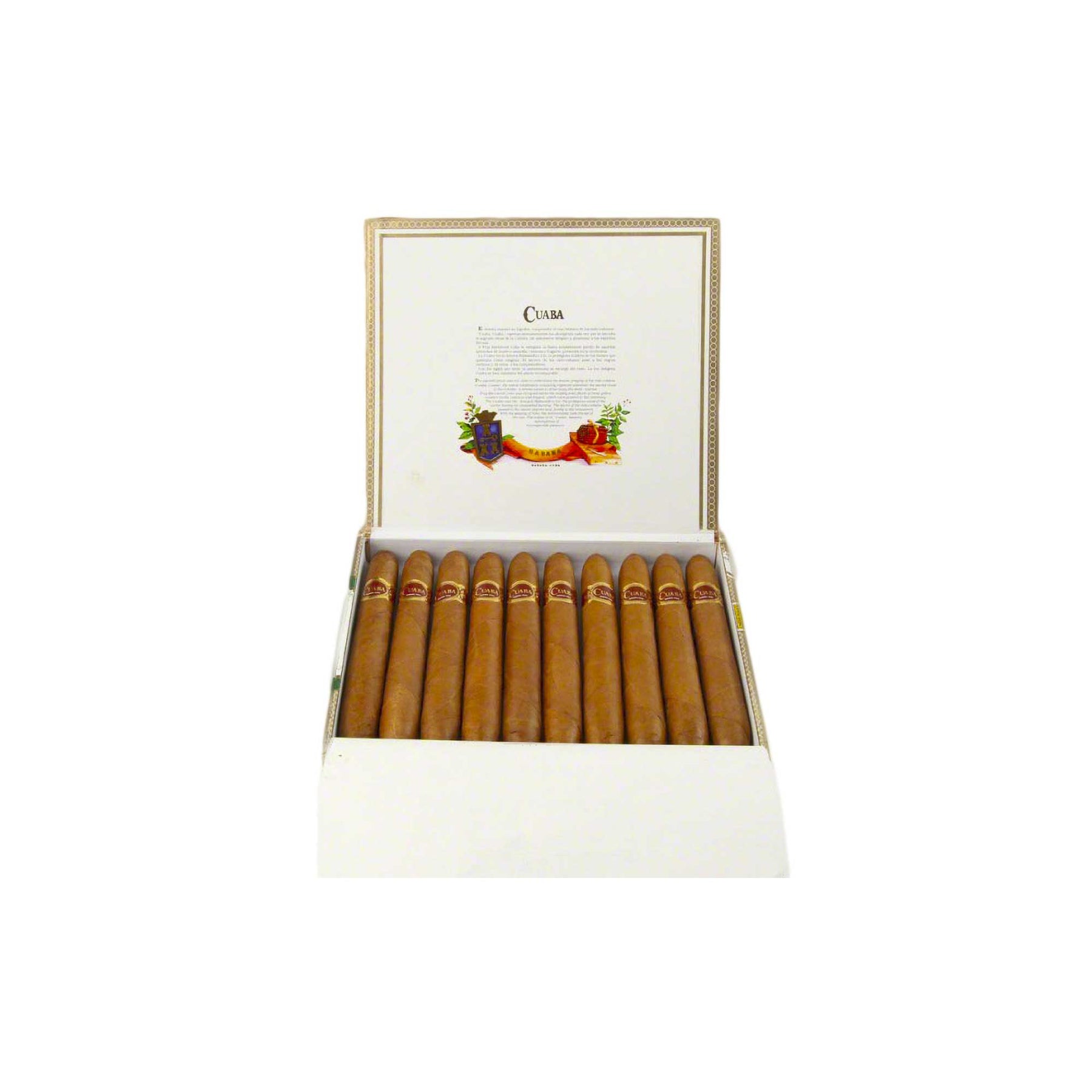 SALOMONES

The Cuaba Salomónes sports a beautiful double figurado shape, in the classic Cuaba tradition. 
It comes in a Salomón vitola, measuring 184mm with a 57 ring gauge, and has become a signature shape for those who like large formats. 
The Cuaba Salomónes storts off mild with an earthy aroma which quickly develops into chocolate with a nutty undertone.   This impeccable cigar is for an experienced smoker and is perfect for "special occasions".
The Cuaba brand is characterized by having Habanos with a very distinctive shape, known as Double Figurados. Double Figurados, are at the pinnacle of the cigar maker's art, and for this alone they merit a place in every cigar enthusiast's collection. Cuaba started creating products in this design in the 1800s and is now one of the few brands to continue this production. At the beginning Cuaba offered just comparatively small sizes: Divinos, Tradicionales, Generosos and Exclusivos. From 2003, following the trend for making girth larger, three much larger vitolas, Distinguido, Diadema and Salomón, have been released as part of the standard range. Cuaba is an Indian word dating back to the time of Christopher Columbus; it was the name for a highly combustible bush used to light cigars during religious ceremonies.