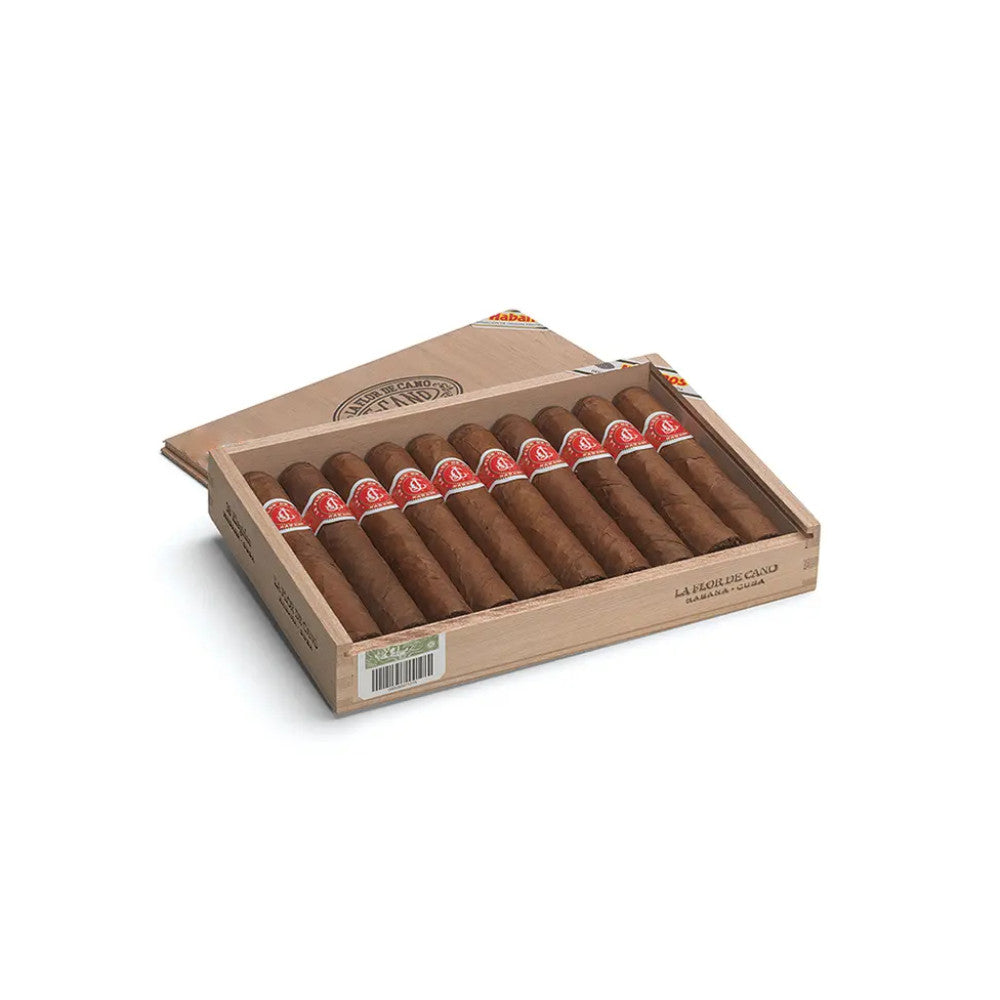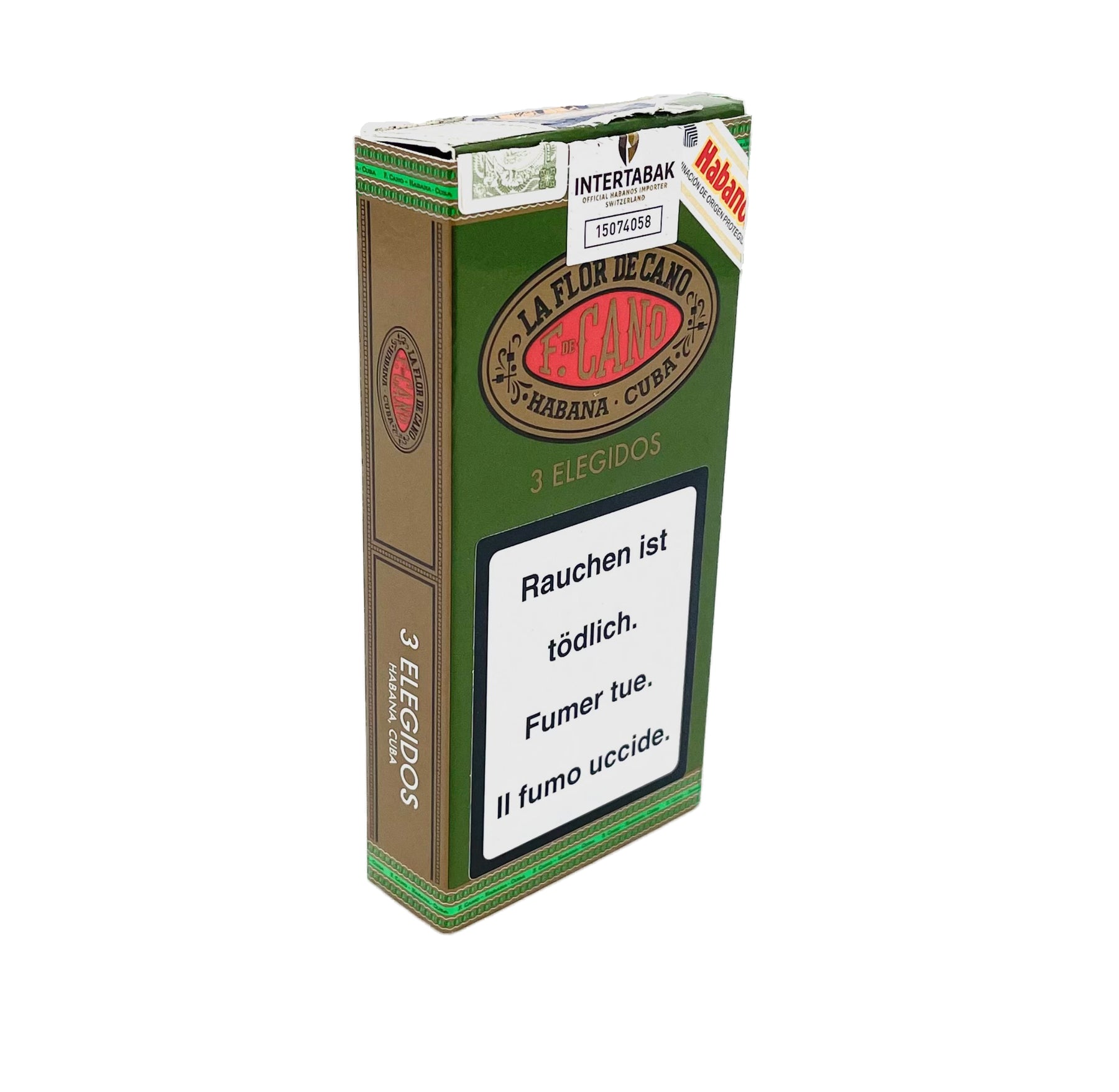 ELEGIDOS

The Flor De Cano Elegidos are new in the brand's portfolio. The format is called Lirios measuring 127 mm with a 50 ring gauge.

the self-confident name means "The Chosen One"
The Elegidos are sold in unpainted wooden boxes of 10 pieces and in cardboard boxes of 3 pieces. They are made as a completely hand-made short filler - totalmente a mano, tripa corta.
La Flor de Cano cigars are characterized by a good balance between flavor and aroma. The Flor de Cano vitolario is made Totally by Hand with Short Tripe from the Vuelta Abajo and Semi Vuelta Abajo regions of Cuba, this allowing to reach an excellent price quality ratio.