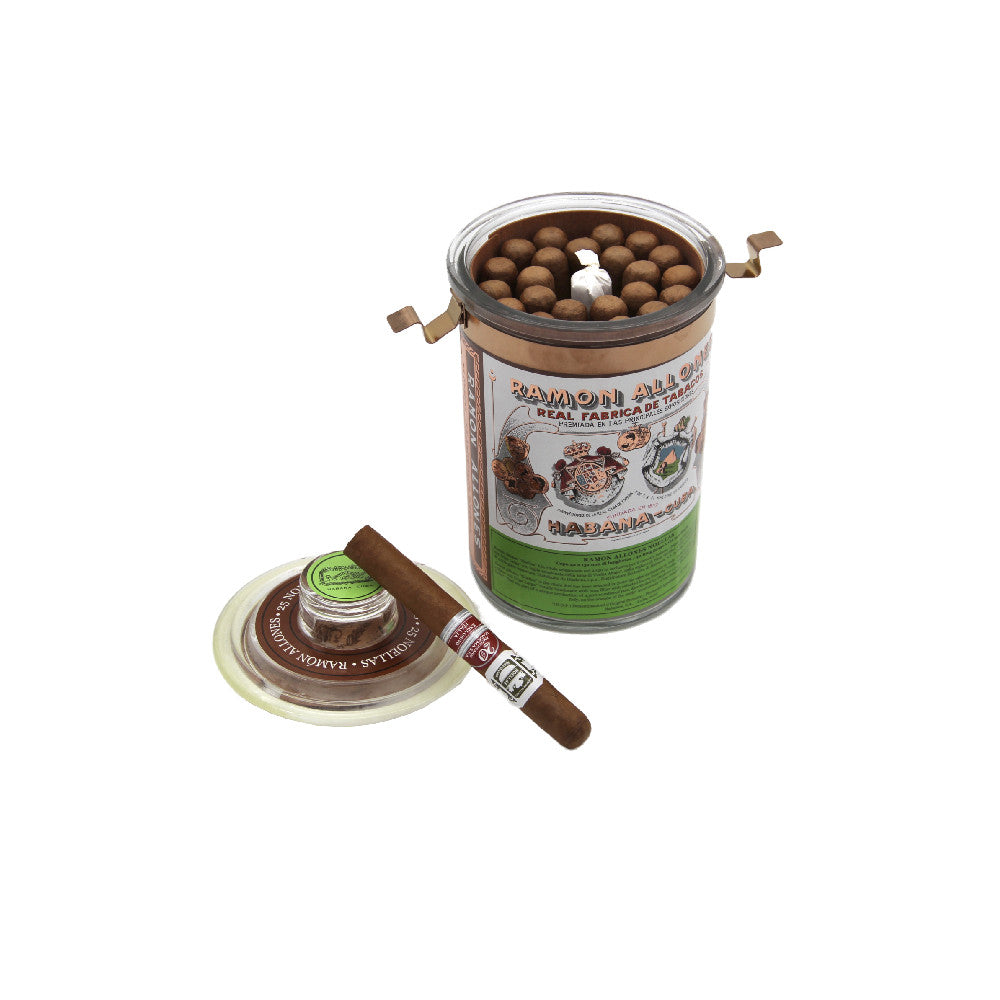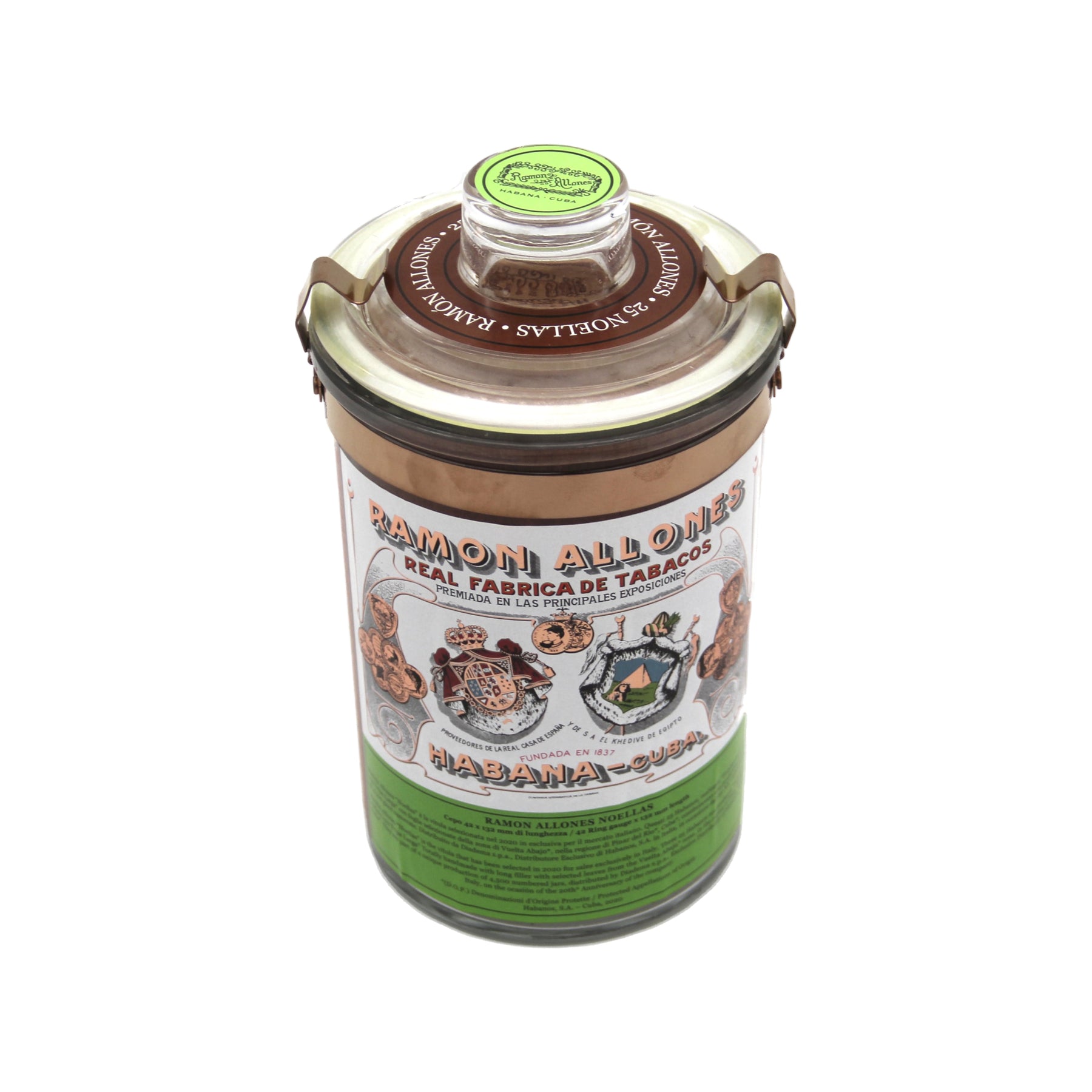 NOELLAS JAR REGIONAL EDITION ITALY

The Ramon Allones Noellas Jar (XX Aniversario Diadema) is an Italian Regional Edition Cuban cigar that was selected by Diadema spa to celebrate its 20th anniversary.
The cigar shares its name with the H. Upmann Noellas Jar, but it is slightly smaller, measuring 132mm x 42 ring and referred to as Eminentes by cigar rollers.
There are only 4,500 units of the Ramon Allones Noellas available, each containing 25 cigars. These are expected to be in high demand due to their limited production.
Ramón Allones is one of the big names in the history of Habanos. Founded in 1837, it is also one of the oldest brands still in production. Ramón Allones was the first one to pack his Habanos in boxes decorated with labels and stamped with his brand's emblem, being the pioneer of the packaging tradition that we know today. Its cigars are made "Totalmente a Mano con Tripa Larga- Totally Handmade with Long Filler", using wrapper, binder and filler leaves coming from the Vuelta Abajo region of Cuba. They are recognized by their intense and complex taste. Among the most renowned vitolas are: Gigantes and Allones Specially Selected.