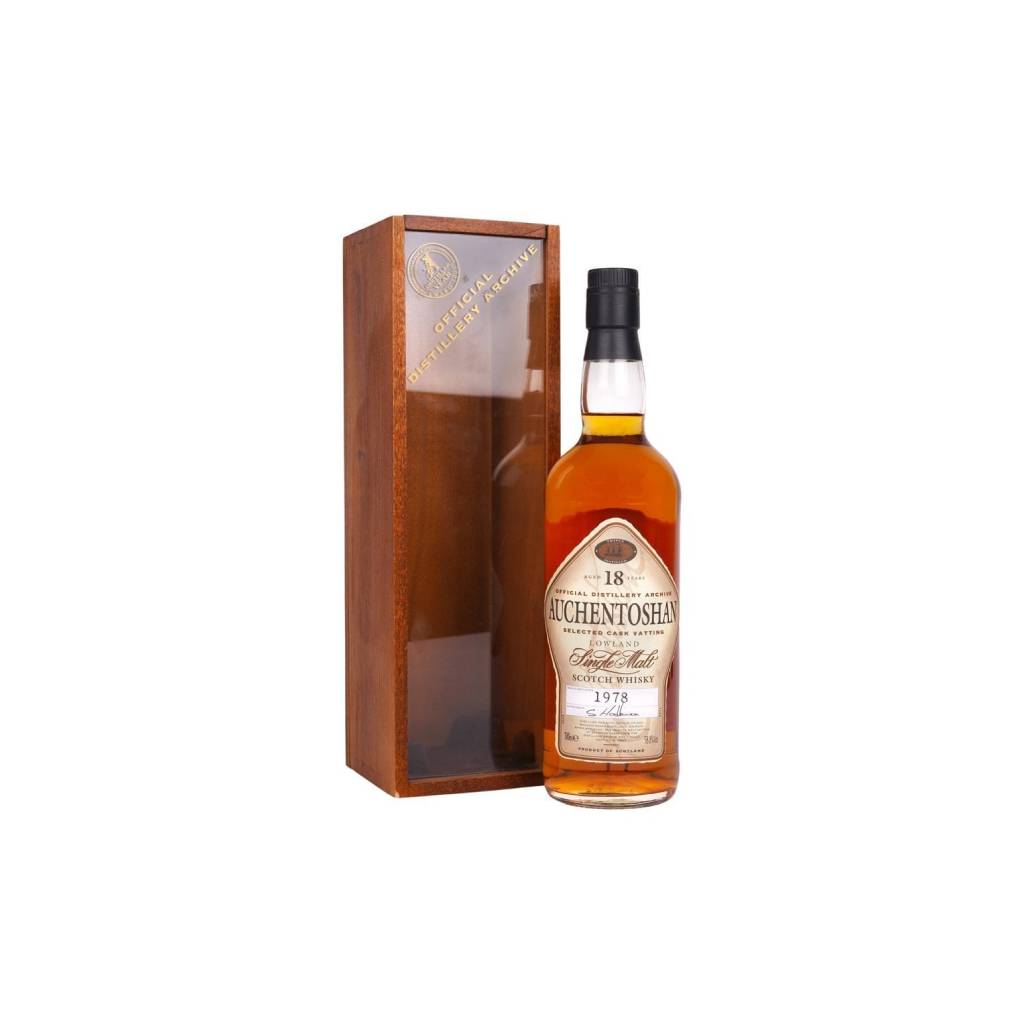 18 Year Old, 1978 Cask Strength
Auchentoshan 1978 Cask Strength 18 Year Old is an extraordinary single malt Scotch whisky. Distilled in 1978, it was aged for 18 years and bottled at cask strength, showcasing the rich and complex character of Auchentoshan. This limited edition release is highly sought after for its depth of flavor and exceptional aging, making it a prized choice for whisky connoisseurs.
Disclaimer: This product contains alcohol. Due to shipping regulations, we can only ship this product within Switzerland. Any orders placed for delivery outside of Switzerland will be cancelled and refunded.