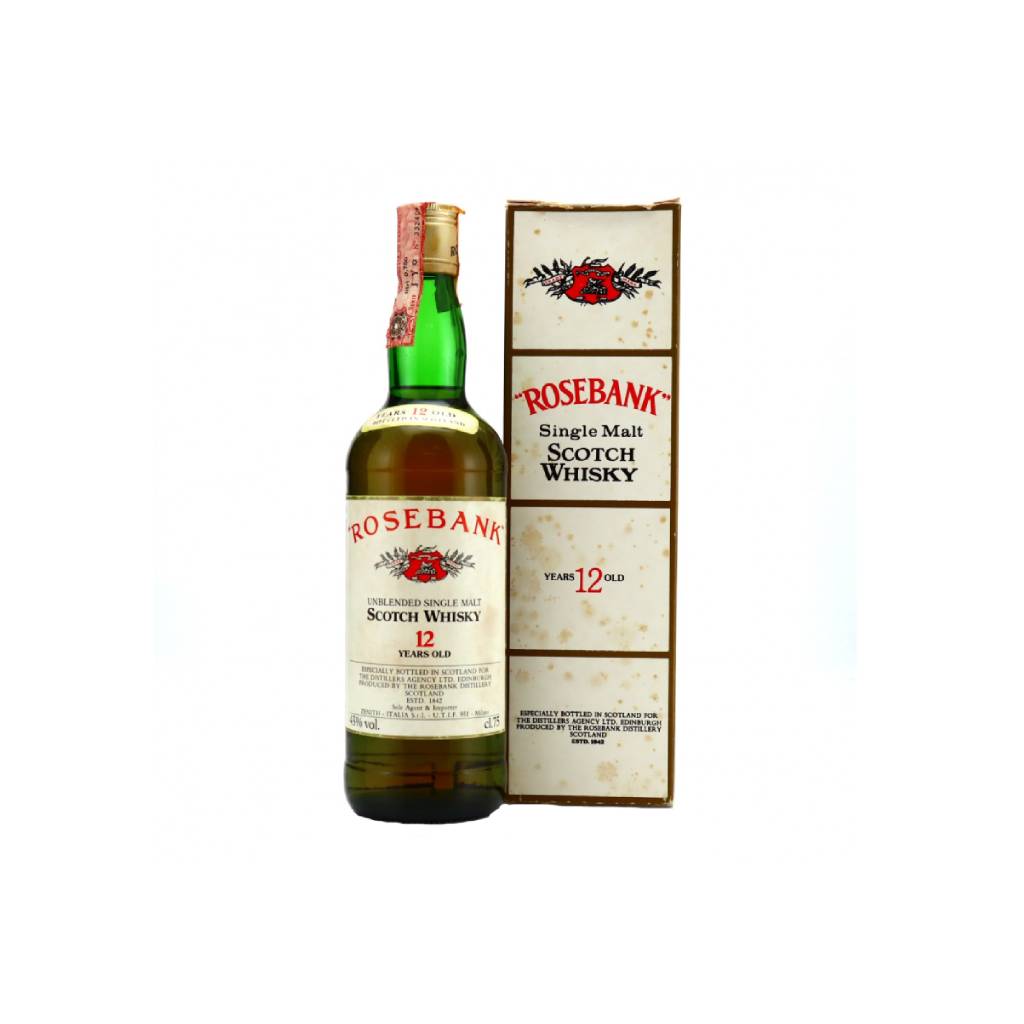 12 Year Old Distillers Agency 1980s
Rosebank 12 Year Old Distillers Agency 1980s is a rare and collectible whisky from the acclaimed Rosebank distillery. This limited edition release showcases the elegant and refined character of a 12-year-old malt whisky, capturing the essence of the 1980s with its unique flavors and historical significance.
Disclaimer: This product contains alcohol. Due to shipping regulations, we can only ship this product within Switzerland. Any orders placed for delivery outside of Switzerland will be cancelled and refunded.