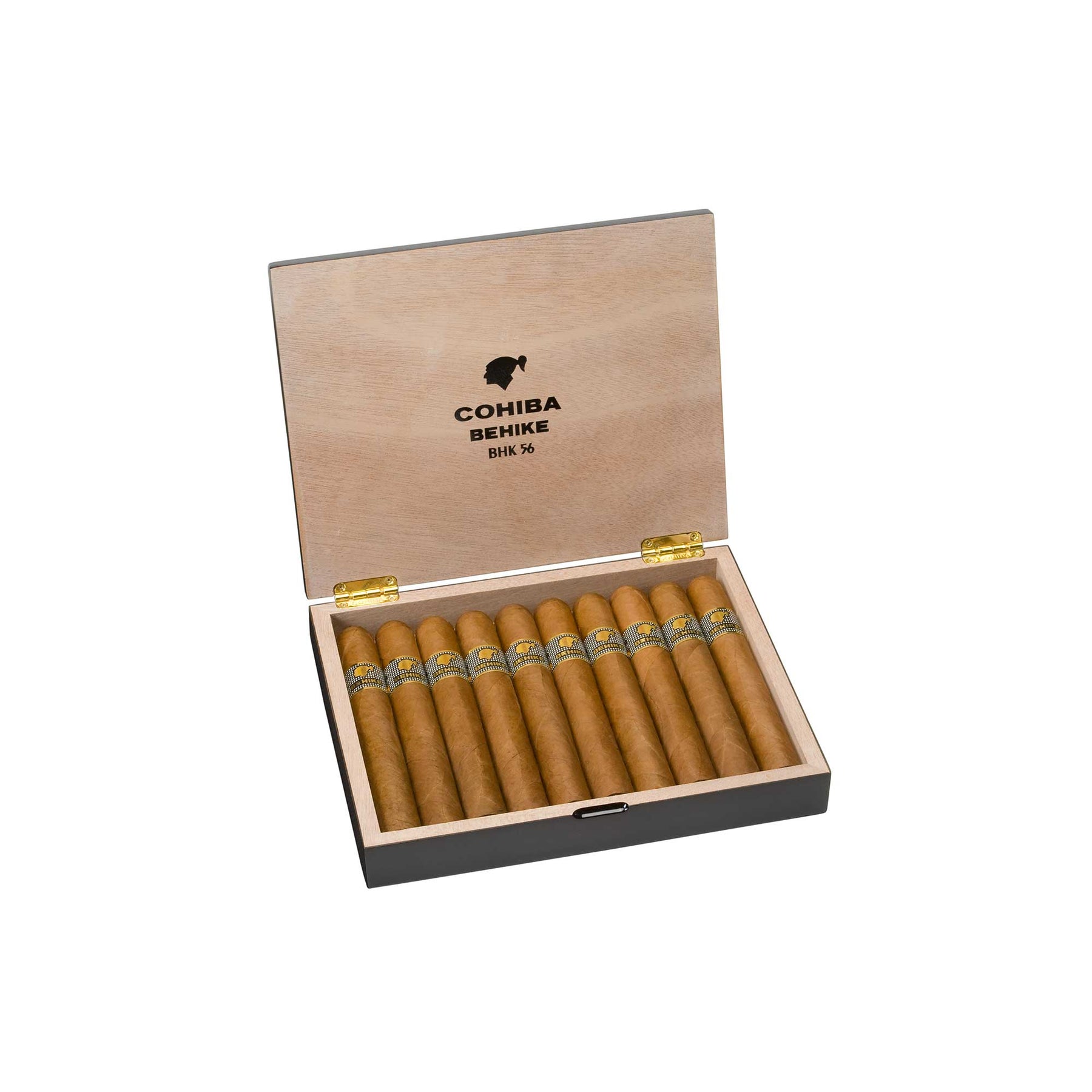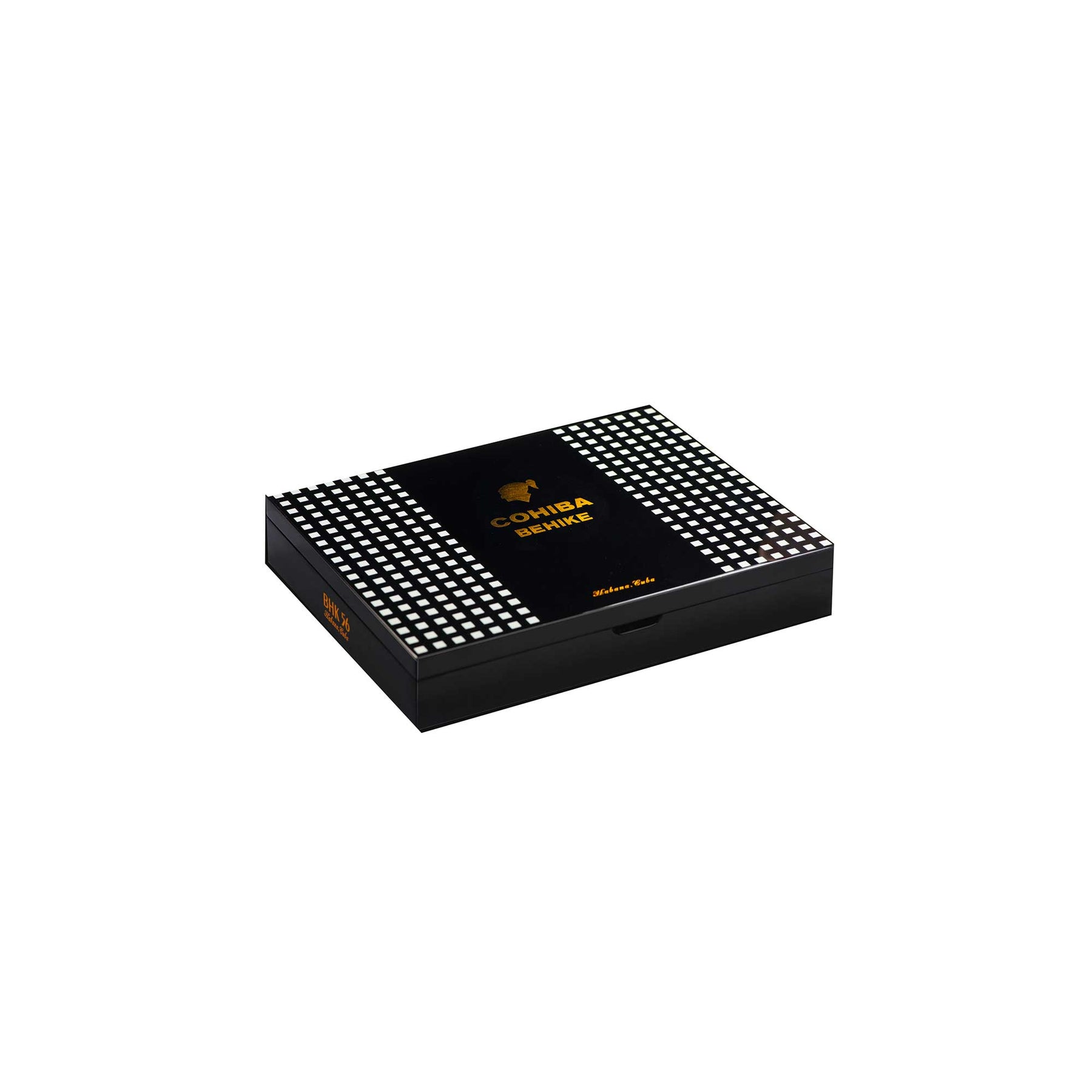 BEHIKE 56

The Cohiba Behike 56 is one of the most exclusive and highest quality cigar you can purchase; it's undoubtedly one of the most popular amongst the most knowledgeable cigar smokers. 
It measures 166mm with a 56 ring gauge and incorporates the precious Medio Tiempo leaf into its blend, which is part of what makes it so unique and exclusive. The addition of these leaves adds an intense flavor and strength to this cigar. 
The Behike 56 is made mostly with aged tobacco and therefore does not need to be aged. It is a medium to full-strength cigar that reveals from the first puffs its rich aromatic profile and complexity.  Earthy, cedar and spicy notes, as well as caramel and honey ones, mingle together granting a rich and luxurious smoke. 
Cohiba is the most prestigious brand in the tobacco world. 
It was created in 1966 and for many years it was intended solely as a gift to government personalities, national and foreign, and to President Fidel Castro. Since then, it has been manufactured in the prestigious El Laguito factory in Havana. It was in 1982 when Cohiba became available to be enjoyed by the world's most demanding smokers in limited quantities. The name "Cohiba" is an old word used by the Taíno Indians, original inhabitants of the Island, to define the rolled tobacco leaves that these Indians smoked. Cohiba is for hence the first name of tobacco. Cohiba is the only Habanos brand in which two of the three types of leaves used to make it, dry and light, undergo additional fermentation. This special treatment gives Cohiba an unmistakable aroma and flavor, which cannot be found in any other brand. Cohiba, is synonymous with exclusivity, of something beyond the senses, a unique experience for lovers of the best tobacco in the world.