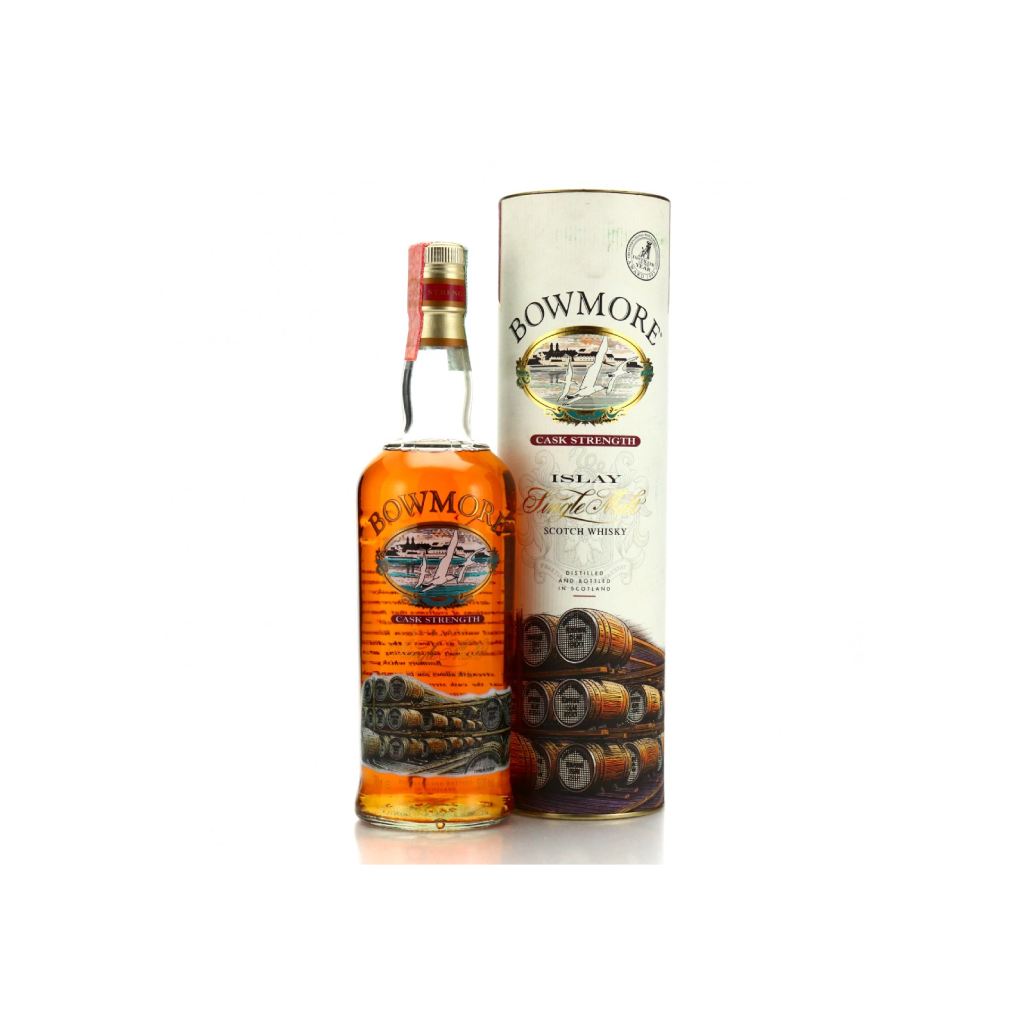 Cask Strength Screen Print 1990s
The Bowmore Cask Strength Screen Print from the 1990s is a notable whisky from Islay's oldest operational distillery, established in 1779. Bowmore has earned a strong reputation not only on Islay but throughout Scotland as one of the most esteemed malt producers. In 1963, the distillery changed hands when Stanley P. Morrison acquired it, ushering in an era of iconic single malt production, highlighted by the legendary Black Bowmore, a whisky often credited as the catalyst for the whisky collecting craze, and famously bottled in 1993. The distillery later came under the control of Suntory, having been stakeholders since 1989, and it continues to be a highly collectible brand in the world of Scotch whisky.

The screen print bottlings, featuring distinctive designs, were introduced in 1988 for the 10 and 12-year-old expressions. This coincided with the rebranding of the Stanley P. Morrison company as Morrison Bowmore Distillers and the reconfiguration of their core distillery ranges. The Cask Strength and 17-year-old variants were added to this lineup in the early 1990s. Notably, similar screen print designs were created for Glen Garioch and Auchentoshan but never made it into production.

This sought-after release, once part of the core range, transitioned to being exclusively available in travel retail in 2007 and was eventually discontinued in 2014.
Disclaimer: This product contains alcohol. Due to shipping regulations, we can only ship this product within Switzerland. Any orders placed for delivery outside of Switzerland will be cancelled and refunded.