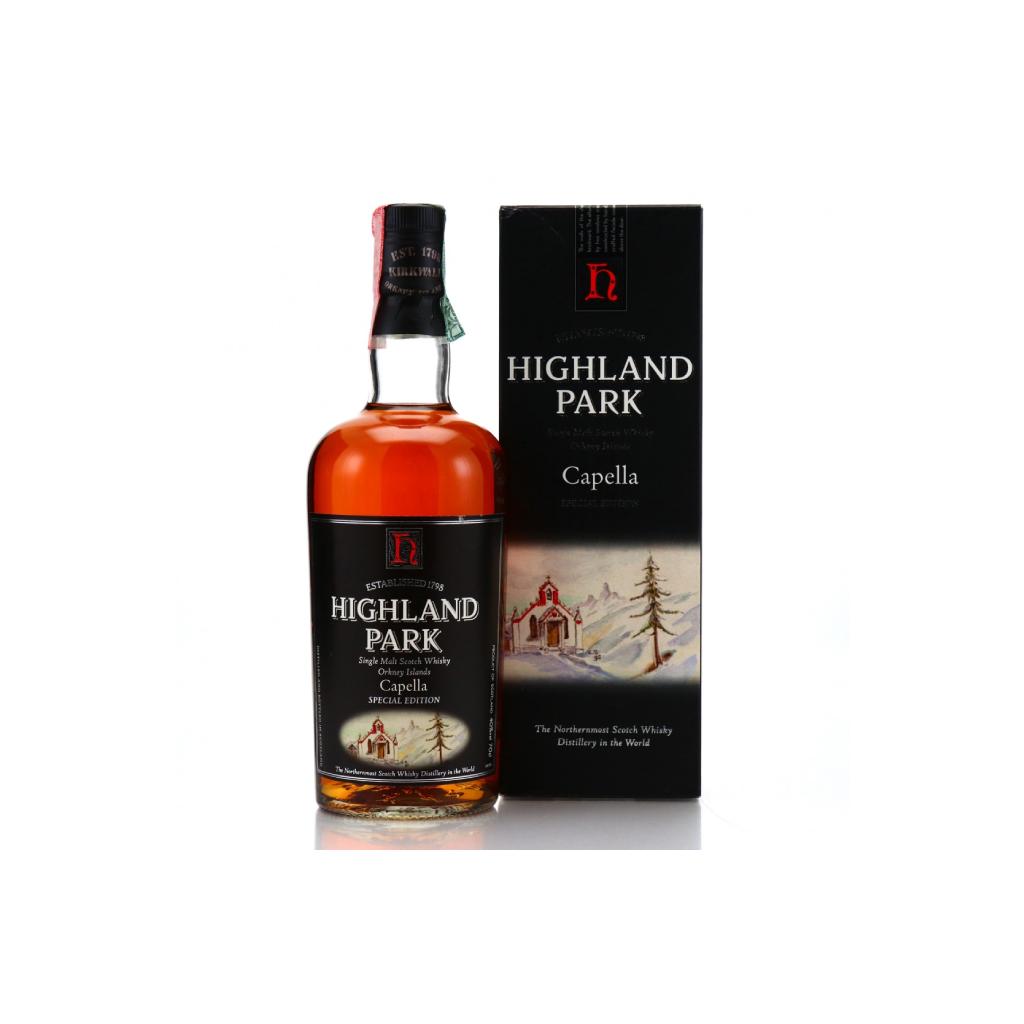 Capella
Highland Park's illustrious history dates back to its establishment by David Robertson in 1798. The distillery's affiliations, notably with blenders Robertson & Baxter, led to its acquisition by Highland Distillers in 1937, a company subsequently purchased by Edrington in 1999, who oversee its operations today. The inception of the contemporary Highland Park single malt brand can be traced to the 1970s, marked by the introduction of an 8-year-old expression, although distillery bottlings trace their origins back to the 1950s. Despite evolving in appearance over the years, the brand has consistently maintained a devoted following and enduring popularity, solidifying its status as one of the world's most recognizable single malts.

The Highland Park Capella, released in 2002, served as a special commemorative bottling to honor the 60th anniversary of Orkney's renowned Italian chapel. Limited to just 5,400 bottles, this release embodies the distillery's commitment to craftsmanship and heritage while celebrating a significant milestone in the chapel's history.
Disclaimer: This product contains alcohol. Due to shipping regulations, we can only ship this product within Switzerland. Any orders placed for delivery outside of Switzerland will be cancelled and refunded.