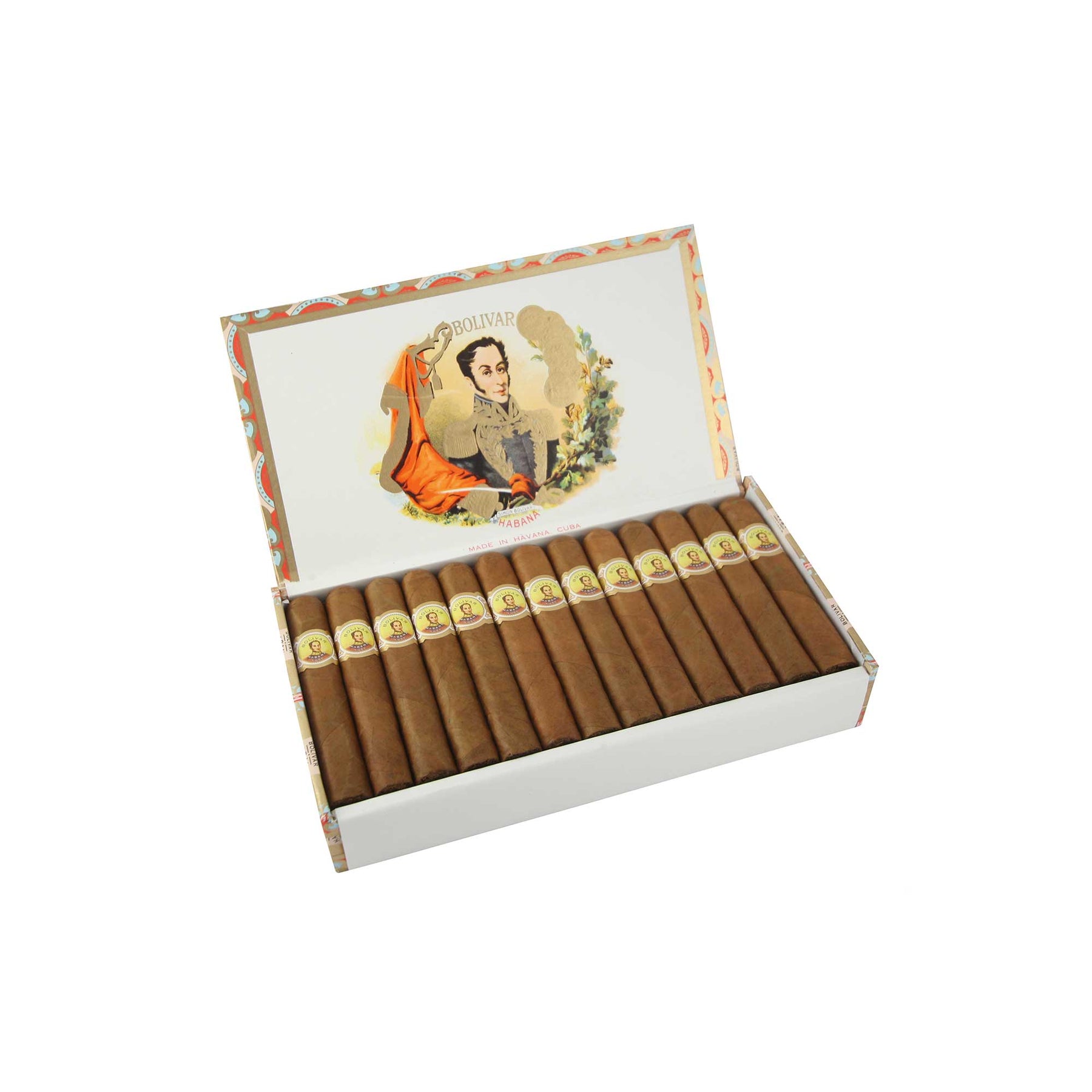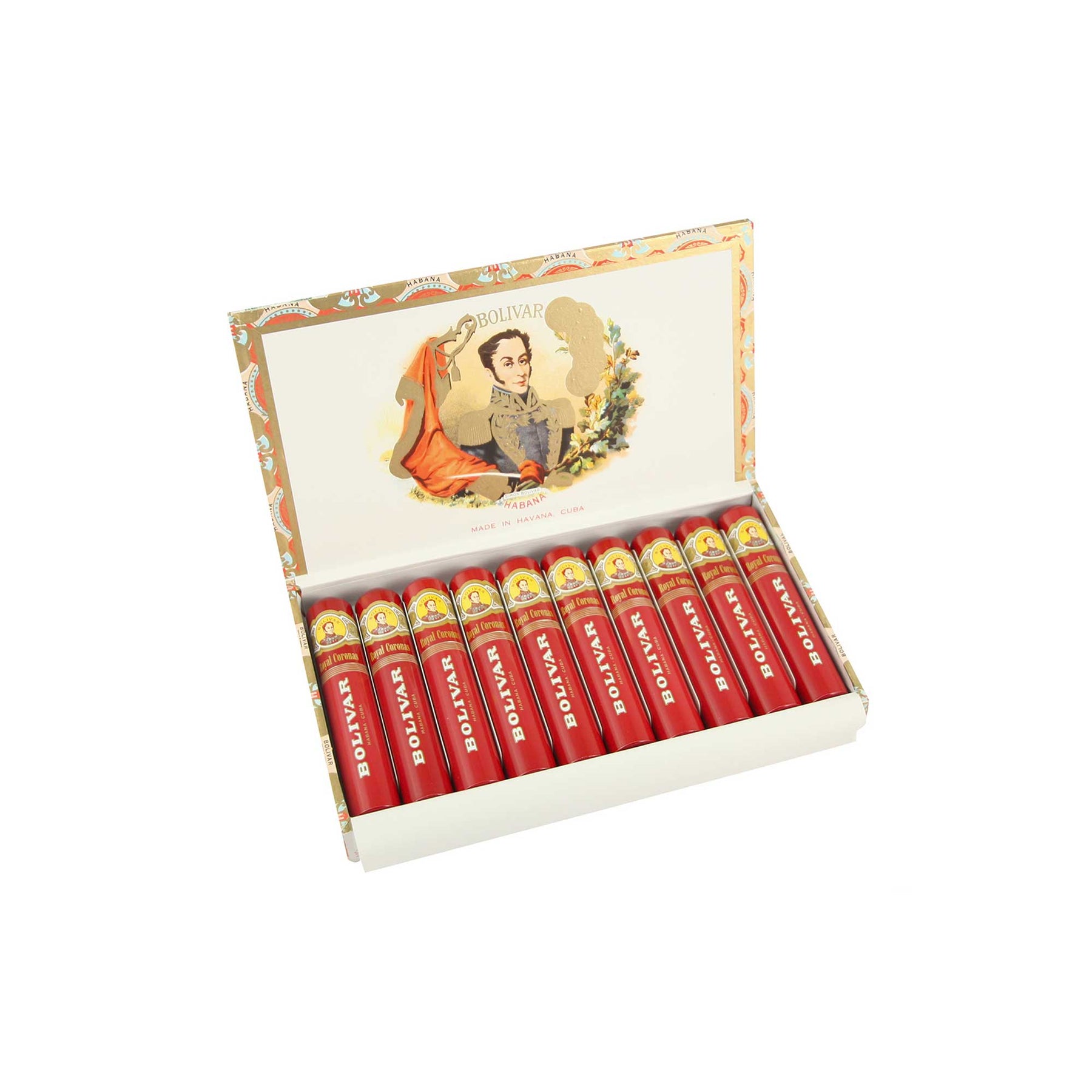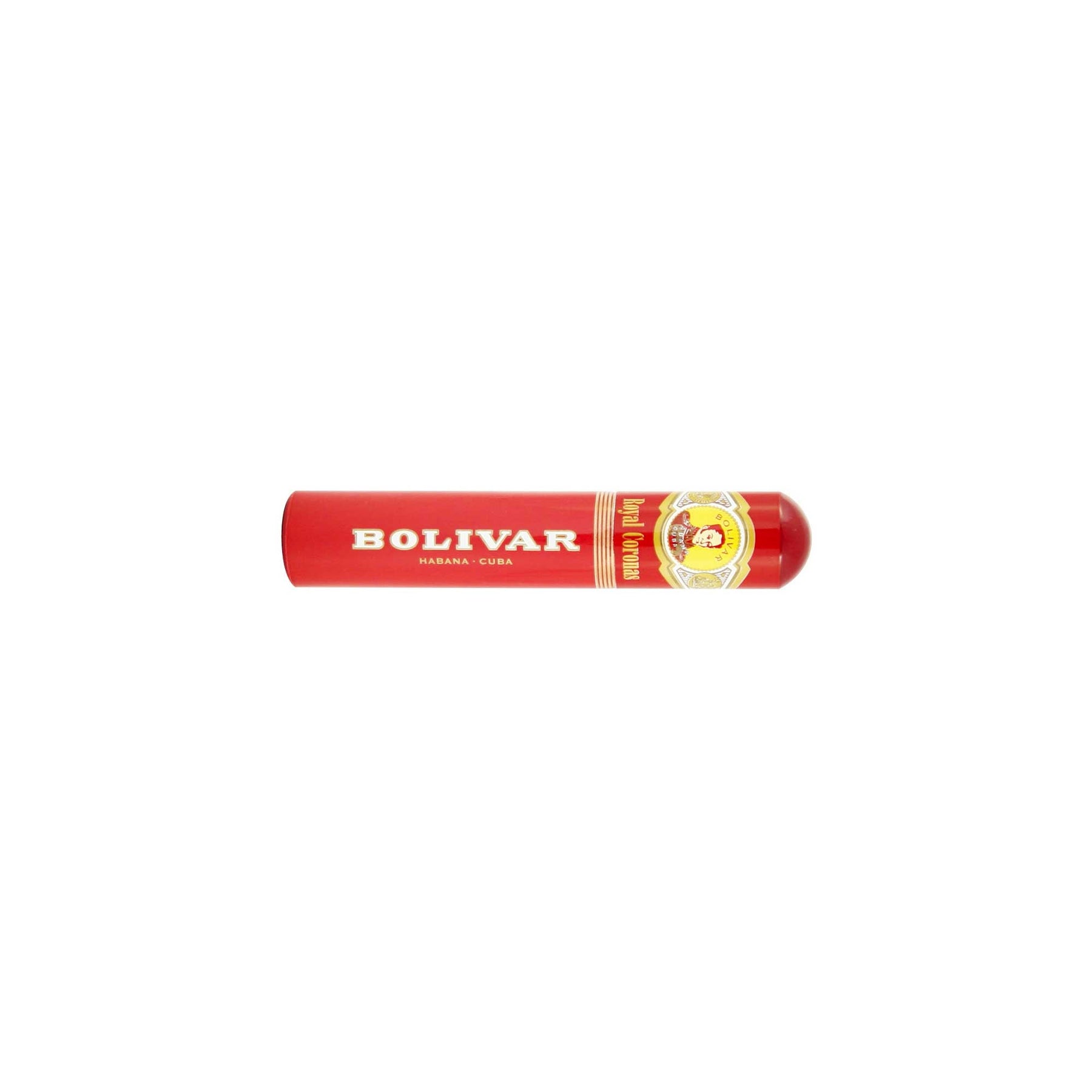 Royal Coronas

The Bolivar Royal Coronas can be considered an authentic Cuban classic. It sports a Robusto vitola, measuring 124mm by a 50 ring gauge, a favorite among cigar aficionados.
The Royal Coronas reveals a sophisticated and balanced aromatic profile; with rich scents of chocolate, coffee and leather. 
Definitely the perfect choice for the lovers  of full flavored and full strength cigars.
Established in 1902 by Josè Fernandez Rocha, Bolívar is a favorite brand  among Habanos enthusiasts of full flavor Habanos. In 1954 the Cifuentes family purchased the Bolivar and La Gloria Cubana brands from the Rocha family and moved the production to the Partagás factory in downtown Havana. The brand is named after Simón Bolívar, the Liberator of a large part of South America from the Spanish rule in the 19th century. In line with the character of this historical figure, Bolívar is one of the strongest and most flavor Habanos' brands. The blend, composed of filler and wrapper leaves coming from the Vuelta Abajo region, is characterized by the strong personality of its flavor and is especially appreciated by expert smokers. Bolívar cigars are made "Totalmente a mano con tripa larga" – Totally  handmade with long filler.