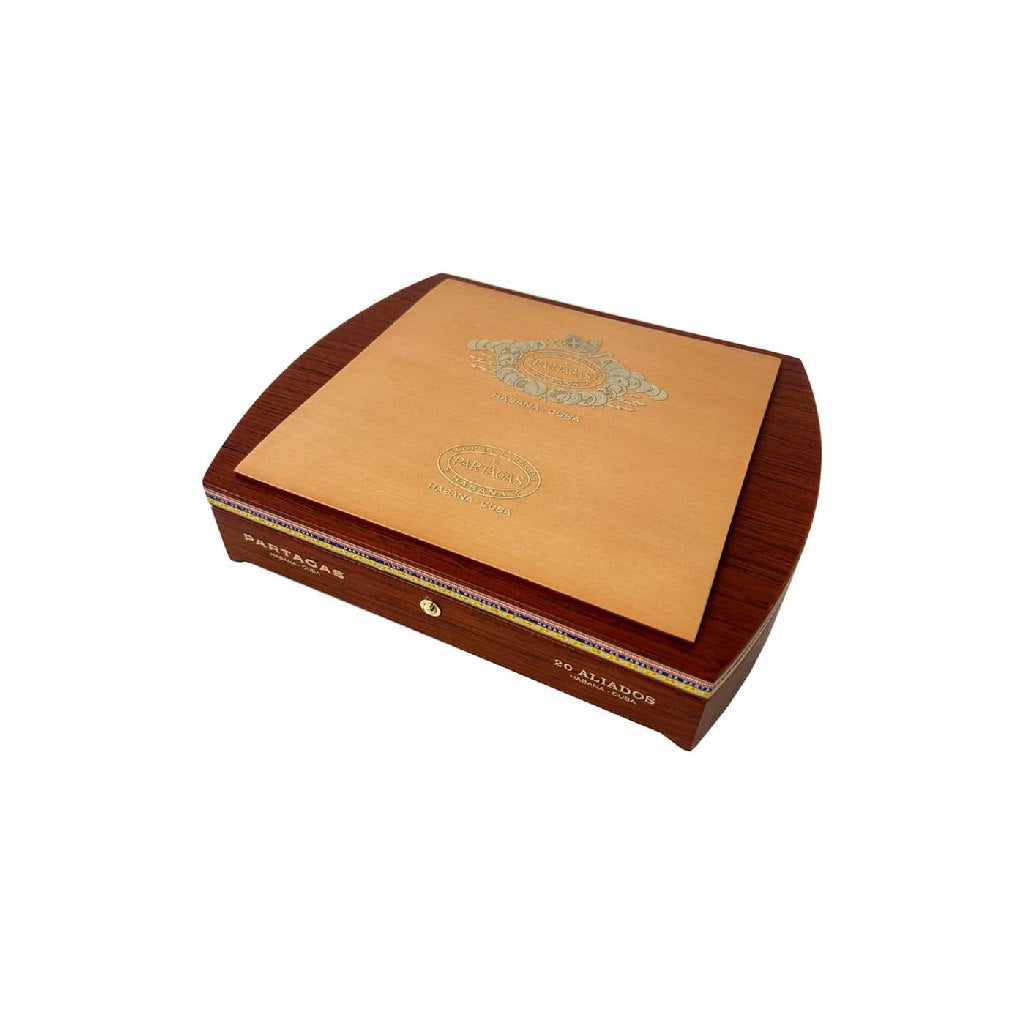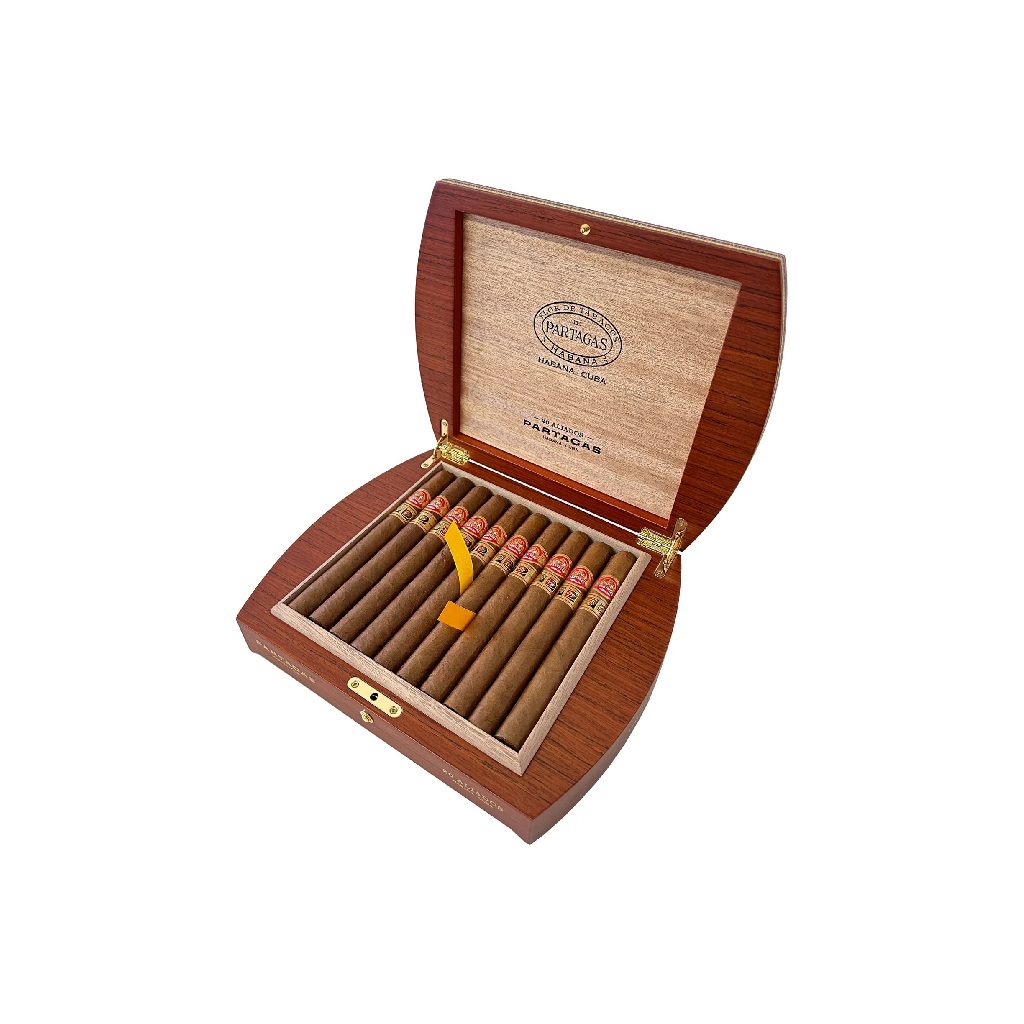 ALIADOS LCDH/HS EDT

Partagas Aliados
Exclusive to La Casa del Habano & Habanos Specialists
Description: Introducing the Partagas Aliados, a symbol of luxury and exclusivity in the world of Cuban cigars. This unique vitola, known as "Delirios" in Cuba's esteemed cigar factories, offers aficionados a taste experience that's unmistakably Partagas - deep, earthy, with hints of chocolate, earth, and leather.
Key Features:
Exclusive Release: Only available at La Casa del Habano and designated Habanos Specialists, making it a sought-after choice for discerning cigar enthusiasts.
Unique Size: The "Delirios" size measures 6 5/8" (167mm) x 45 ring gauge, offering a rich and prolonged smoking experience.
Authentic Taste: Sourced from the finest tobacco leaves in the Vuelta Abajo zone, the Partagas Aliados boasts a flavor profile that's both robust and refined.
Elegant Presentation: Each cigar is adorned with two bands - the classic Partagás emblem and a secondary band signifying its exclusivity. Presented in a clear lacquered box of 20, it's a true collector's item.
Tasting Notes: Relish in the characteristic taste of Partagas, accentuated by notes of rich chocolate, earthy undertones, and a hint of leather. Each puff is a journey to the heart of Cuban cigar craftsmanship.
Why Choose Partagas Aliados? For those who value authenticity and exclusivity, the Partagas Aliados is more than just a cigar - it's a statement. Whether you're commemorating a special occasion or elevating your everyday moments, this Cuban masterpiece is your perfect companion.
Tags: Partagas Aliados, Cuban cigar, La Casa del Habano exclusive, Habanos Specialists, Delirios size, Vuelta Abajo tobacco, luxury cigar experience.
If there is a particularly famous Habanos factory in Havana, it is Partagás. The factory was created in 1845 by Don Jaime Partagás, and has been producing this prestigious cigars brand ever since. Buying as many plantations as he could in Cuba's great Vuelta Abajo region, Jaime was the first factory owner to use lectors to read aloud to workers. He was also one of the first to experiment with cigar fermentation and ageing methods to preserve the quality of his cigars. The brand has been acquired by a number of forward-thinking people and companies since it was founded - building upon the success and quality created by previous owner. The Partagás vitolario is characterized by a wide variety of shapes and sizes. Particularly well- known are the Series D No. 4 vitolas, Lusitanias, 8-9-8 and the Partagás Pirámide Series P No. 2, a pyramid that quickly became a Habano of choice for lovers of full flavor cigars, introduced in 2005. Partagás Habanos are immediately recognizable for their intense flavour. The character of its blend, made up of selected cigars from the Vuelta Abajo region, is of inimitable richness and aroma.